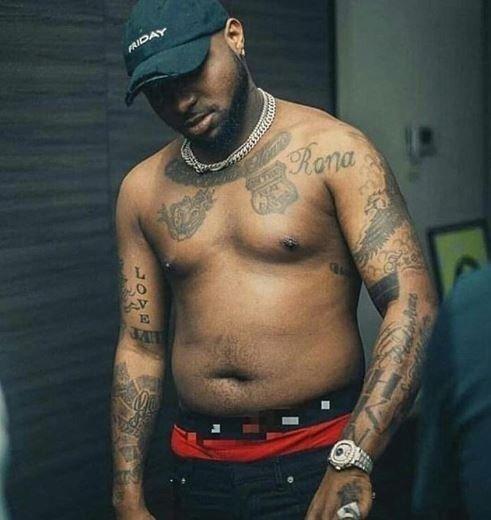 Popular Nigerian musician, David Adeleke, famously known as Davido, has spoken up on his tattoos and how his family, especially his father reacted to it.
While conducting an interview session with the BBC, Davido revealed that he hid the tattoos on his hands from his family for about a year but eventually his father saw it.
According to Davido, his father could not believe as he was surprised seeing the tattoos all over his son's body.
"After hiding my first set of tattoos from my family dad found out when I came home one day, I was seating in the parlour and I slept off with my shirt off, all of a sudden someone tapped me, it was my dad, he asked what is this, what is this on your hands?"
Davido's billionaire dad then asked some questions like; "Are you going to draw more tattoos? Like draw on your face and other parts of the body?"
Davido had to reply; "No no I can't, I will even try to cover this one's up. Am going to wear agbada to cover it".