Anyone conversant with the Nigerian politics would know the popular former senator from Kogi State, known for his ostentatious display of riches on social media — here is all you need to know about Dino Melaye biography, net worth, cars, houses, and lifestyle.
Dino Melaye is a famous politician in the Nigerian political space, who represented Kogi West Senatorial district as a senator in the 9th National Assembly. A member of the People's Democratic Party (PDP), he served as the Chairman Senate Committee on Federal Capital Territory, Abuja, and had a brief stint as the Senate Committee Chairman on Aviation.
In the 2015 senatorial election, he got elected to serve as a member of the 9th Senate of Nigeria from the Kogi. However, in the 2019 senatorial elections, Melaye lost to Smart Adeyemi with a margin of over 20,000 votes. He thus lost his seat to his political rival, who now represents Kogi West Senatorial district in the Ahmed Lawan-led 10th senate.
Let's explore the facts about Dino Melaye biography, net worth, cars, houses, and lifestyle.
Dino Melaye Biography
Melaye was born January 1, 1974, in Kano State, which is located in the northern part of Nigeria. He had his elementary education at Command and Air-force Secondary School, Kaduna, and enrolled in Ahmadu Bello University, Zaria, for his tertiary education. In 2000, he graduated with a BSc. degree in Geography.
He served as leader of the National Association of Nigerian Students (NANS). Melaye later became the Secretary General of African Youth Council. After that, he also served as secretary of the Commonwealth Youth Council.
He got appointed by President Olusegun Obasanjo to function as the chairman of the Presidential Advisory Council on Youths.
Dino Melaye served as a member of the House of Representatives, where he represented Kabba/Ijumu Federal Constituency. The politician, in the 2015 Senatorial election, got elected as a member of the 9th Senate of Nigeria representing Kogi-West.
On February 19, 2019, he won a re-election to return as a member of the 9th Senate, representing Kogi-West. Following many disputes with the Federal Government as well as his State Government, he lost his appeal case on 11 October 2019 to retain the Kogi-West senatorial seat.
Then, a rerun election was ordered to be held immediately by the Independent National Electoral Commission, INEC. But the body decided that the election be conducted later after the State governorship election that would take place on November 16, 2019. Melaye, however, made a move to petition the electoral umpire to have the rerun election done on the same day as the state governorship election.
With a margin of more than 20,000 votes, he lost to Smart Adeyemi, his political rival. But the election was later declared by INEC to be inconclusive. This was as a result of violence and electoral irregularities that marred the polls in more than 50 polling units in the senatorial district.
Then, a make-up Election was slated for 30 November 2019. But reports surfaced that Melaye planned to boycott the election. This turned out to be false as he was seen casting his vote on the day of the election.
That make-up election had a low turnout from electorates, and this might have been as a result of the high level of intimidation, harassment, and killings that marred the primary election. His rival Smart Adeyemi still defeated him with nearly the same margin as the general election.
Dino Melaye Net Worth
Melaye is a flamboyant senator, who loves flaunting expensive cars and houses on social media. His houses and cars are said to be worth around $8.1 million. Thus, the net worth of the controversial politician is estimated to be about $10M (nearly ₦3.6 billion).
It is not known whether he has other sources of income other than politics.
Dino Melaye Cars and Houses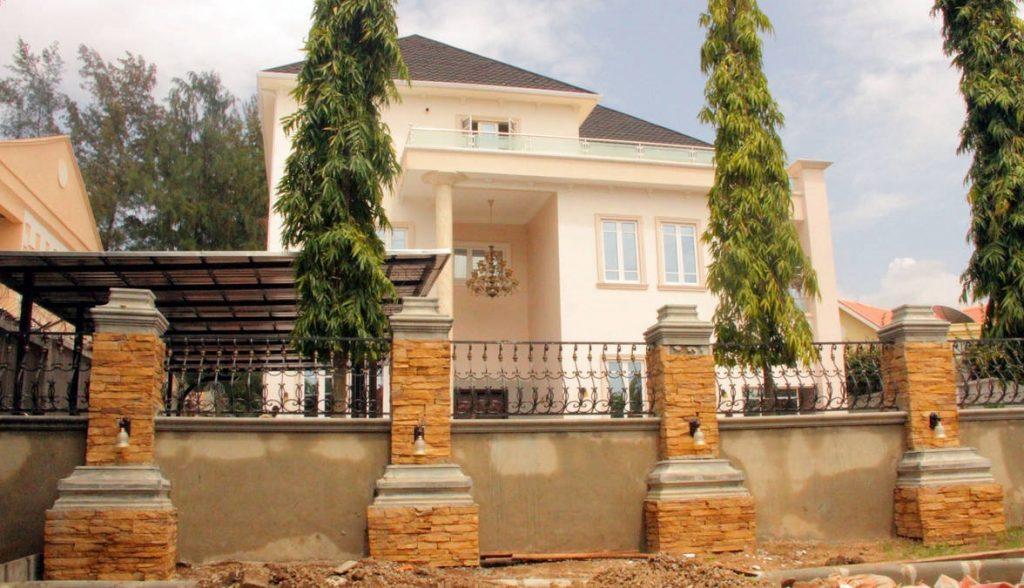 The 46-year-old politician has stated he's addicted to cars. He regularly posts pictures of his luxurious cars and expensive houses on social media networks, showing his ostentatious and flamboyant lifestyle. Let's discuss 10 of his many vehicles below: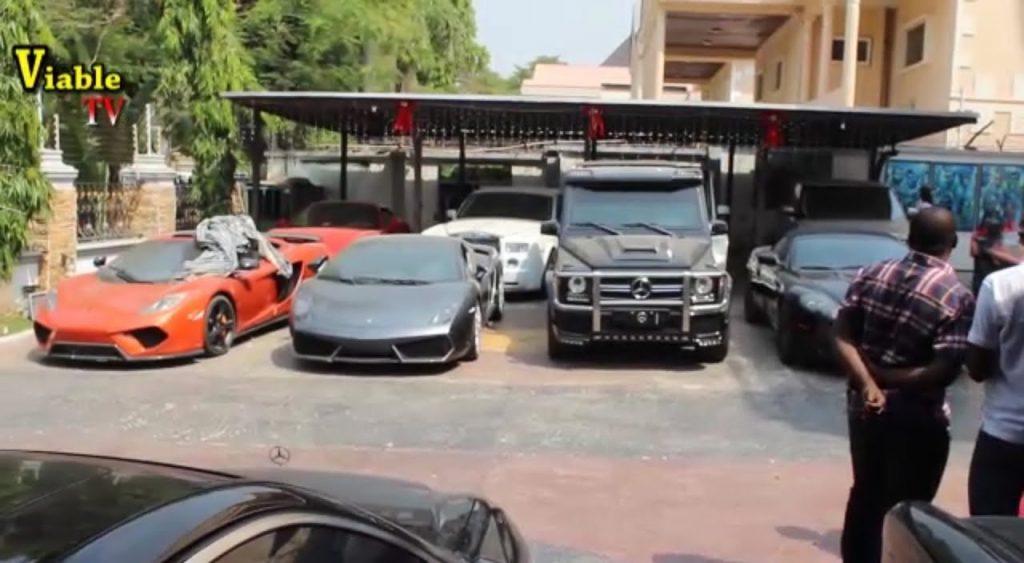 #1. Lamborghini Gallardo
The Lamborghini Gallardo's price is around $200 000. The sports car was among the Lamborghini best-selling cars from 2003 to 2013. Since 2003, around 15,000 of these cars have been manufactured, and Melaye owns one of them.
It isn't a simple car that you can just buy & enjoy as it's built for speed racing. However, it's okay to purchase it just to flaunt it!
#2. Polaris Slingshot
Melaye posted photos of his three-wheel Polaris Slingshot motorcycle online in 2015. The red vehicle's cost is estimated to be $24,000. He enjoys riding the powerful motorcycle.
#3. Harley Davidson
The cost of Harley Davidson motorcycles starts at $100,000, and it is exclusively offered for sale in the US markets. He must have shelled out a large amount to ship it to Nigeria.
#4. Porsche Panamera
At a cost of $80,000, Porsche Panamera is among the best cars in the world. It is a vehicle that would appeal to any car lover in the world, and the former senator happens to be among the owners of the car.
#5. Classic Rolls Royce
This is a luxurious car that only very few Nigerians can afford to acquire. Its estimated price is around $400,000.
#6. Mercedes G Wagon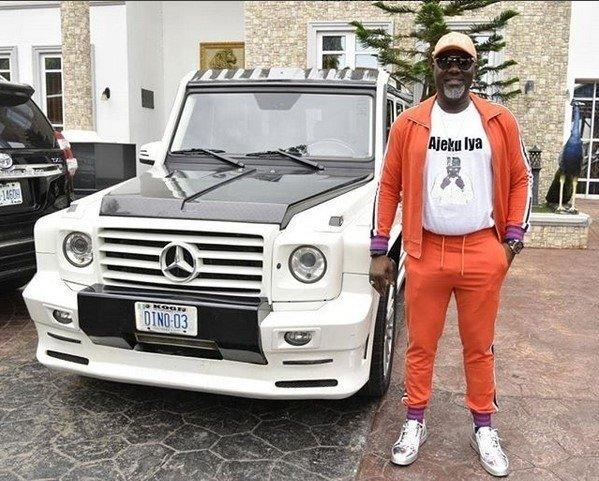 The Mercedes G Wagon is a particularly protective model. To purchase the car in this country, you must hold at least $100,000. And if want to go for the best one with interior and the bullet-proof exterior, the cost can rise up to $200,000.
Melaye's G-Wagon has these capabilities, meaning it is worth at least $200,000.
#7. Range Rover
The Range Rover no doubt one of the best cars to acquire if you seek to overcome any rough obstacle and terrain. Its price starts at $100,000.
And it would be hard to believe that Deno Melaye got the cheapest version of the car. So, his current Range Rover can be estimated to cost around $150,000.
#8. Chevrolet Corvette
This is an amazing car, which is a dream vehicle for most auto lovers. You will be able to fit virtually anything into it since it's spacious.
It one of Melaye's favorite cars and is sold for at least $120,000.
#9. Bentley Continental
The Bentley Continental is among the top vehicles in the world. It is even adored by the Queen of Great Britain (GB).
Though the ex-senator is not a member of the GB Royal Family, he also fancies this exotic ride. Its estimated price is around $250,000.
#10. Bugatti Veyron
The rumor mills claim that Melaye owns one of the most expensive cars in the world — the Bugatti Veyron. It is among those cars that let you hit 100km/h in 2.5 seconds!
Concerning Dino Melaye's houses, he owns a mansion in Abuja, which is estimated to cost around $6.5M.
He recently posted pictures of one of his mansions on Twitter, saying "[d]ont ask me how. Ask God who has made me his personal project. God you are great…Great is your name. Dino MELAYE is thanking you every day."
Dino Melaye Lifestyle and Family
The former senator is currently unmarried. According to reports, he was formerly married to Tokunbo Melaye for 10 years, who filed for divorce following a domestic violence issue, in which she accused Melaye of beating her up and pointing a gun to her head.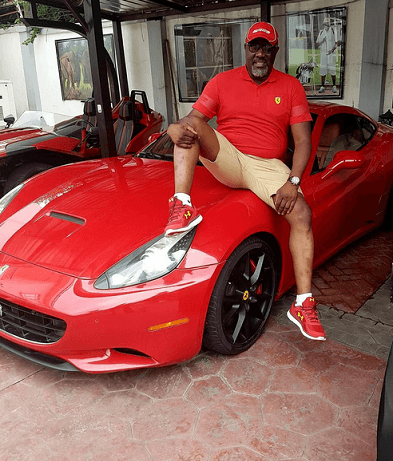 The estranged couple has three (3) children.
Dino Melaye is a controversial figure, who has been involved in different certificates scandals over time. In 2017, he claimed to have earned a Bachelor of Science degree in Geography from Ahmadu Bello University. He also said that he obtained a degree from Harvard University, a Boston-based Ivy League school in the US.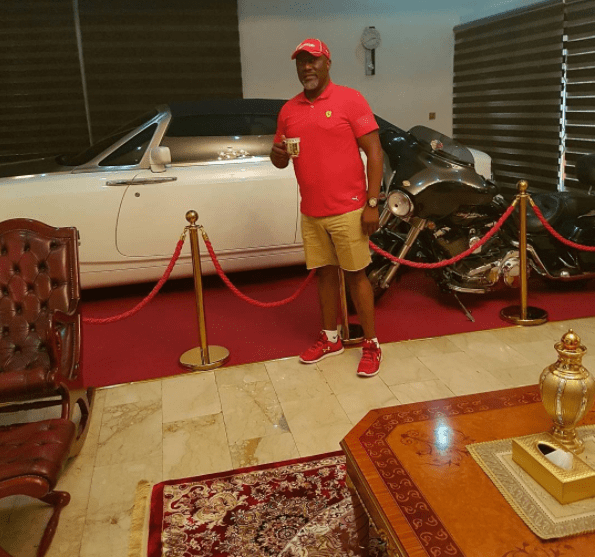 The majority of his claims are yet to be verified, and he insists that all of them are true. But Sen. Ali Ndume of the All Progressives' Congress (APC), who was his colleague and former majority leader of the Senate, urged the Senate to probe Melaye's claims.
Apart from claiming to have graduated legitimately from ABU in Zaria, he also stated that he successfully obtained seven (7) different degrees from different institutions around the world, some of which are Harvard University, London School of Economics and Political Science, and Kennedy School for Educational Leadership. And all these institutions have refuted this claim.
Harvard University even went further to add that Melaye only partook in a week-long professional development course in 2016. London Schools of Economics and Political Science stated that no evidence exists on its database showing Dino Melaye ever earned a degree from the school.
The former senator was later cleared by Ibrahim Garba, who is the Vice-Chancellor of Ahmadu Bello University and appeared before the Senate Committee to verify Melaye did graduate from the institution, though with a different name.
Dino Melaye is definitely one of the most popular politicians in Nigeria.
His love for and addiction with cars is remarkable, judging from several controversy-generating pictures he shares on social media, as many Nigerians continue to question his source of wealth, attributing it to embezzled funds during his time in office. And that concludes this post on Dino Melaye biography, net worth, cars, houses, and lifestyle.