Not too long ago, Korean dramas became a popular show in the world. Fans just can't get enough of these shows, starting from their romantic series to comedies or fantasy. Every day, there's always a premiere of a new drama series that captures the audience's attention so much that they can't even help themselves.
Well, things just got much easier for K-drama lovers. Do you know there are websites and app to watch all these Korean dramas and movies?
Here is a list of some of the best apps to watch Korean drama and movies.
Viu.com Korean Drama App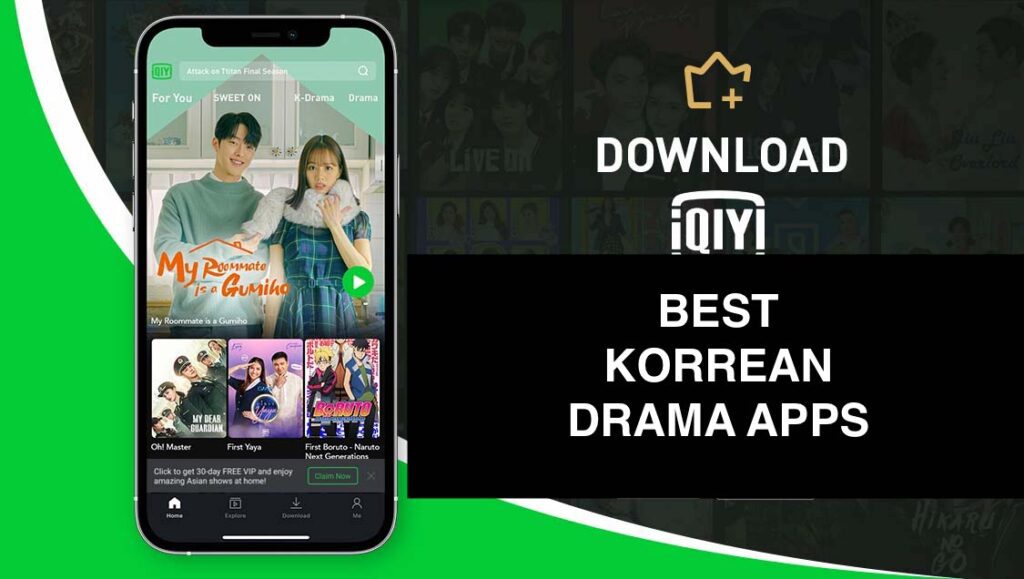 This is a must-have app for everyone who likes Korean dramas and wants to view them on their smartphone. VIU offers English subtitles for Korean serials. As a result, it's the most widely used program. Movies can be downloaded from VIU so you can watch them while you're not connected to the internet.
You can view movies for free on Viu, but you'll have to pay if you want to watch them without being interrupted by advertisements.
Hooq.tv Korean Drama App
The Hooq app is available for both Android and iOS devices. To get started, go to Google Play or the Apple App Store and download the app. Next, create an account and then select the package you want to utilize from the available options. The monthly subscription fee is within reach for most people. Et voilà, you're good to go.
Viki.com Korean Drama App
Viki is a legal app that allows you to watch Korean dramas on your device. In addition, it also free inasmuch as you don't mind getting interrupted a very few minutes with commercials. But for those who don't like that, you can do the monthly subscription.
Keep up with the latest K-Dramas on Netflix!
Netflix is a great app for watching Korean dramas, films, and series. The same service is widely used in Nigeria and other countries around the globe. However, in contrast to other services on this list, you can only watch it for free for the first month if you are a new user.
However, the premium packages are available for individuals who wish to continue viewing K-drama on their mobile devices. In addition, Netflix has the most recent Korean dramas available with English subtitles. Thus, every subscriber can see the most recent episodes of their favorite shows as well as all future ones.
Iflix.com Korean Drama App
Another must-have app for fans of Korean cinema is Iflix. Using the app, you may view and download your favorite TV show episodes on your mobile device. This is one of the best drama apps to watch Korean drama and movies on the go.
iQIYI Korean Drama App
iQIYI is another great tool for keeping up with Korean dramas while you're away. This app allows users in Nigeria and elsewhere in the world to watch HD-quality Korean dramas and films.
Watching K-dramas via the iQIYI app has the added benefit of allowing users to access their Watch History at any time, anywhere.
Dramago
Another popular website where you can download Korean dramas for free is Dramago. Searching for top and super hit drama serials is a snap with this tool, saving viewers a ton of time. Finally, the website's homepage features new Drama releases, and there are a large number of serials displayed there.
WeTV
When you're at home, you can watch a wide variety of shows on WeTV from a variety of genres. With WeTv, you get all your shows, movies, dramas categorized orderly, making it easy to find the series you're looking for.
Korean Drama Best OST
This is a respectable Korean Drama App for Android users to watch and download their favorite series. You can get K-dramas, movies, soundtracks, piano sheets, shows, all for free from this app.
OnDemandKorea
Apps like this make it possible to watch or download Korean dramas and other entertainment content on the go for free. There isn't any need to sign up for anything.
If you're looking for legal ways to watch your desired Korean dramas on your Android device, I believe the OnDemandKorea app is your best bet. It has access to thousands of Korean films and dramas.
Conclusion
There you have it: the 10 best drama apps to watch Korean dramas and movies. You can watch all your preferred series repeatedly if you don't mind the constant interruptions by commercials.
However, you can do the monthly subscription if you don't want ads. Nevertheless, these apps will serve you well.