Happy Eid al-Adha and Eid Mubarak to all Muslims across the world. Starting from Monday Night this year Muslim Faithfull have been celebrating the end of Muslim fasting and prayers. If you are a non-Muslim and you are wondering what Eid Mubarak means, Eid Mubarak' is the traditional phrase used by Muslims to greet each other during the Eid al-Fitr and Eid al-Adha celebration.
You can greet Muslims during this celebration with "Eid Mubarak", which is an Arabic phrase used throughout the week of celebration.
Eid Mubarak is pronounced as it's written, with "Eid" pronounced as you would "feed", with emphases on the "Barack" part at the end.
Eid al-Adha, which is an Arabic word for Festival of the Sacrifice, is the latter of the two official holidays celebrated within Islam. It honors the willingness of Abraham to sacrifice his son Ishmael as an act of obedience to God's command. Before Ibrahim could sacrifice his son, however, God provided a lamb to sacrifice instead.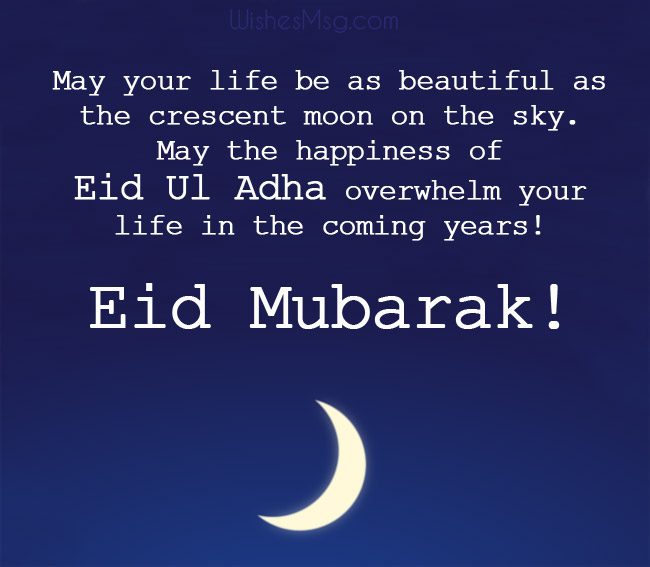 For example in Nigeria and UK, animals must be killed at a slaughterhouse. After that, the meat is then shared out among family, friends, and the poor, with each getting a third share.
Below are some of the best Eid al-adha Wishes 2023 to send to Friends and Family
Best Eid al-adha Wishes 2023 to send to Friends and Family
May God almighty accept all your sacrifices and rewards you with a life that is full of cheers and successes. A heartiest Eid ul Adha Mubarak to you!
Wishing that your prayers are answered and your sacrifices appreciated by the almighty. Eid Mubarak!
This Eid-ul-Adha, I wish Allah's blessings to light up your life and hope that it is filled with happiness, peace, joy, and success. Eid Mubarak!
On Eid Ul Adha, May all your sacrifices are accepted by Allah, and you be showered upon by his love and blessings… Eid Mubarak
May you never see the warmth of hardships and there would be always happiness in your home and you see many happier moments like this Eid Day. Eid-Ul-Adha Mubarak!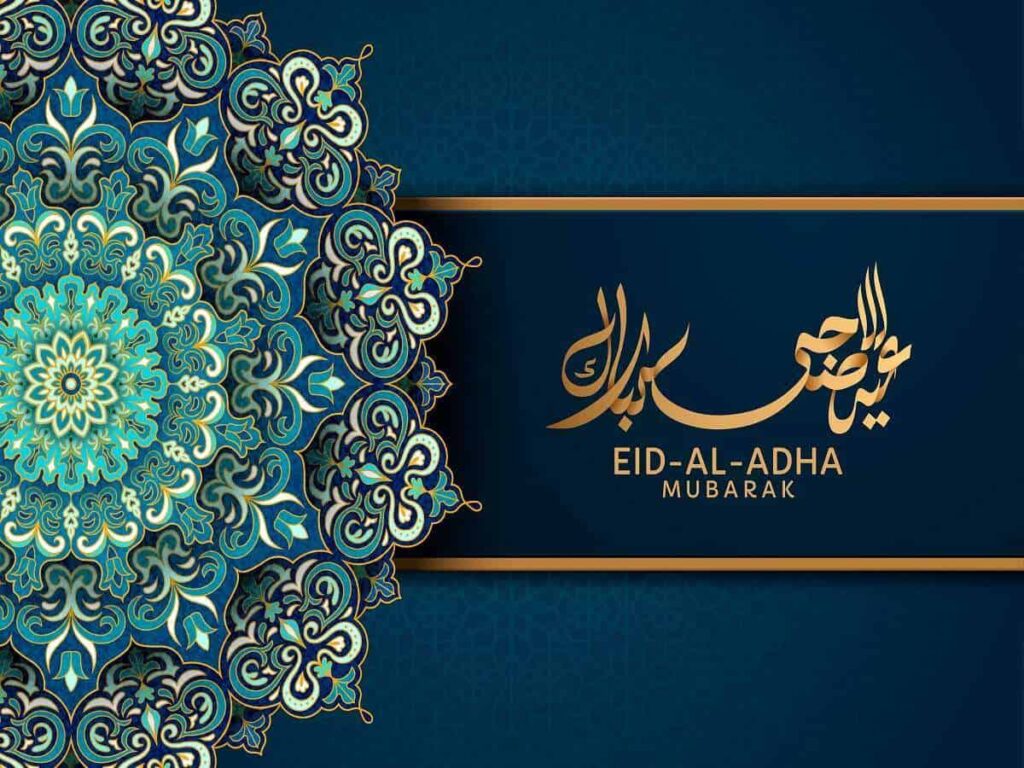 On this auspicious occasion, may all your good deeds be accepted and you be awarded the highest reward of all. Eid Mubarak!
On Eid Ul Adha, wishing that your sacrifices are appreciated and your prayers are answered by the almighty. Have a blessed Eid ul Adha!
May Allah bless us with the same spirit in all circles of Life. Eid ul Adha gives a lesson of beliefs in Allah so believe in him and he will grant you your heart's desire.
May Allah bring you joy, happiness, peace, and prosperity on this blessed occasion. Wishing you and your family this happy occasion of Eid! Eid Mubarak!
On the joyous occasion of Eid al-Adha sending across my warm heartfelt wishes. Eid Mubarak!
On the holy occasion of Eid-ul-Adha, I wish the warmth of our friendship always remains the same…
Hope that you and your family are blessed with Allah's love and care on Eid-ul-Adha and always. Wishing you and your family a blissful Eid-ul-Adha!
May God give you the happiness of heaven above. Happy Eid Mubarak To You All.