Emmanuel Elijah was the 11 finalist of the Nigerian Idol Season 6. The other finalist includes Clinton Francis, Beyonce Ajomiwe, Francis Atela, Dotun Deloye, Faith Onyeje, Akunna Okey, Daniel Ikechi, Faith Mac Ebiama, Comfort Alalade, and Kingdom Kroseide. Today, we'll be focusing on Emmanuel Elijah profile/biography, full name, age, state, occupation, and birthday. So if you're eager to know more about this contestant, this is the post for you.
Emmanuel Elijah Profile
• Full Name: Emmanuel Elijah
• Age: 25 years
• Sex: M
• Nationality: Nigerian
• Place of Birth: Lagos
• Marital Status: Single
• Occupation: Administrative Officer
Emmanuel Elijah Biography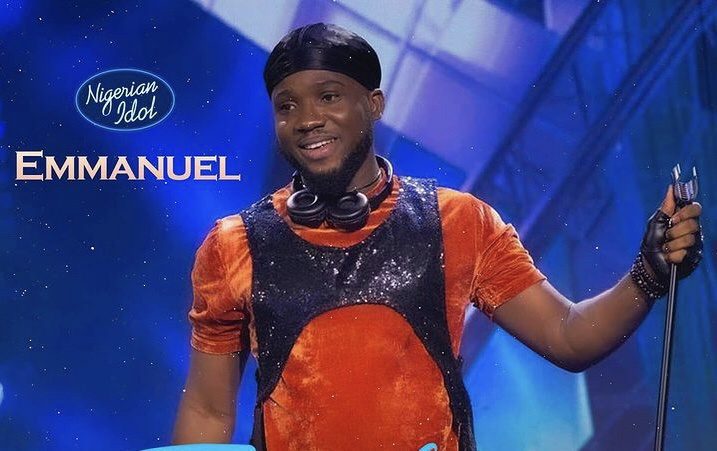 Emmanuel comes from a Christian home. He was raised by his father after the passing of his mother. In a family of four, he is the second child. According to Emmanuel, he comes from a family of singers and entered the Nigerian Idol talent show to showcase his talent to the world. With his passion for music, he believes that if he sings from his heart, he'll be able to communicate and connect with his audience.
Emmanuel gained admission at the National Open University (NOUN) but would later drop out due to financial difficulties. He currently works as an administrative officer in a studio in Lagos State.
Emmanuel Elijah Career
Emmanuel was the youngest choir member and sings for the Foundation of Truth Church. In 2016, he contested and won the Taste the Feeling Anthem Cover Competition. At one point, he was the backup singer for a popular artist – Tim Godrey. Before auditioning for the Nigerian Idol, He makes music covers for popular Nigerian songs and shares them on his social media handles on Instagram and Twitter. In 2021, he auditioned for the Nigerian Idol Season 6 and was amongst the top 11 finalists.
Emmanuel Elijah Social Media handles
Instagram: iam_theeljay
Twitter: iamtheeljay