Are you among those wondering if eskimi chat for singles & dating is still working? Well, we'll be answering that and more in today's post.
What is Eskimi?
Eskimi was once a popular social media platform where members can chat with friends, meet new people and go on dates. Some married couples have shared testimonies of how they met their partner on Eskimi. The online singles and dating platform has a mobile application for both Android and iOS users.
It has several attractive features to make the dating ambient fun and perky. Eskimi has a strict policy that ensures their platform is solely for dating and single folks, they ban activities such as nudity, selling, advertising, use of offensive language, and discrimination of any form. With all these strict rules, Eskimi is a great platform with a general orientation for good folks to hang out. Overall, Eskimi is a good dating site that members use to find friendship and relationships, nudity is not allowed and platinum is most popular in Africa.
Is Eskimi Chat for Singles & Dating still working?
This is a question most fans of Eskimi are eager to know the answer to. Well, theoretically Eskimi (the domain) is still working. Yes, eskimi.com is still an active domain but it isn't about dating anymore. As you can see from the link, it is an AdTech platform now. The tech company helps customers set the right KPIs, delivers hands-on guidance, and runs ad campaigns on their brand's or agency's behalf.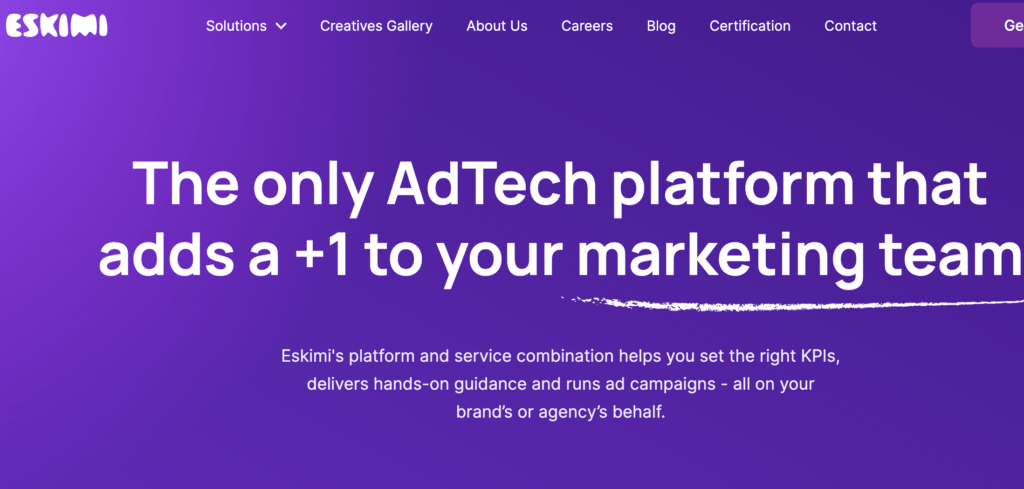 So if you are still interested in a singles & dating platform, you'll need to look elsewhere. It's possible Eskimi (the dating service) sold the domain's rights to this new tech company. There are other good platforms where you can meet people, date, and have serious relationships. You can check out platforms such as like Tinder, Match, MeetMe, eHarmony, Twoo, OurTime, and more