FaceApp is the trending photo editor in the social media space. One of the intriguing parts about this artificial intelligence photo editor app is the ability to change one's face. The app can literally predict how you will look in the next 50+ years when you apply the age filter. Over the past week or so, many celebrities all over the world have posted a collage showing their real self and their aged counterpart shown by the app. We'll be discussing everything you need to know about the FaceApp Challenge including its privacy concern for users.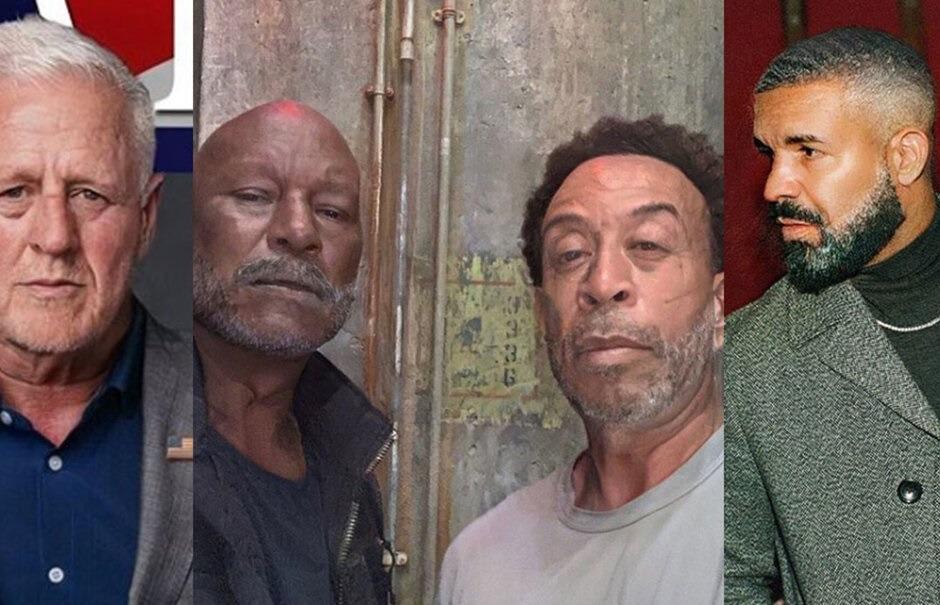 FaceApp is not a camera app. It is just a selfie-editing app that works with pictures present on your device. This is not the first time this particular app went viral. From our findings, we get to know that the app actually went viral back in 2017 when it was actually released. It was not until they added this trending age filter, that the app was somewhat rejuvenated again.
Features of FaceApp
Hollywood-ready selfies with the Impression filters.
Swap genders.
Let AI find your best hairstyle and colour.
Change your age.
Add amazing tattoos.
Change hair colour and style.
Apply perfect evening or day makeup.
Find your perfect beard/moustache style.
Add a beautiful smile.
Replace background with a single tap.
Apply colour filters, lens blur, and numerous other tools.
Let AI find the best style for you.
Check out the Hitman, the Heisenberg filters and many other mind-blowing transformations.
What to know about the privacy concern of FaceApp
Privacy or security is always of huge importance when it comes to the internet generally. I mean it wasn't long ago in early 2018 to be exact, that we saw the Facebook and Cambridge Analytica data scandal shake the whole internet space. Facebook till date have not fully recovered from that scandal. Well, concerns have been raised about FaceApp storing people's data on the company's cloud server.
Normally, most photo editing app help users edit photos locally on their device. But that is not the case with the trending FaceApp. The Russian-based app uploads the user's photo to the cloud. Please note that this is not actually a crime, the major concern is they aren't letting users know about this. The CEO of the Russian company that owns Face App, Yaroslav Goncharov stated that they store the uploaded photos to the cloud in order to save bandwidth and they get deleted from the cloud after a while.
FaceApp's CEO addresses privacy concerns
Amidst the rising provacy concerns, Wireless Lab CEO Yaroslav Goncharov responded to the calamity:
We are receiving a lot of inquiries regarding our privacy policy and therefore, would like to provide a few points that explain the basics:

1. FaceApp performs most of the photo processing in the cloud. We only upload a photo selected by a user for editing. We never transfer any other images from the phone to the cloud.

2. We might store an uploaded photo in the cloud. The main reason for that is performance and traffic: we want to make sure that the user doesn't upload the photo repeatedly for every edit operation. Most images are deleted from our servers within 48 hours from the upload date.

3. We accept requests from users for removing all their data from our servers. Our support team is currently overloaded, but these requests have our priority. For the fastest processing, we recommend sending the requests from the FaceApp mobile app using "Settings->Support->Report a bug" with the word "privacy" in the subject line. We are working on the better UI for that.

4. All FaceApp features are available without logging in, and you can log in only from the settings screen. As a result, 99% of users don't log in; therefore, we don't have access to any data that could identify a person.

5. We don't sell or share any user data with any third parties.

6. Even though the core R&D team is located in Russia, the user data is not transferred to Russia.

Additionally, we'd like to comment on one of the most common concerns: all pictures from the gallery are uploaded to our servers after a user grants access to the photos (for example, https://twitter.com/joshuanozzi/status/1150961777548701696). We don't do that. We upload only a photo selected for editing. You can quickly check this with any of network sniffing tools available on the internet.
How to remove my data from the FaceApp server
FaceApp has stated that users can request the removal of their data from the company's server. To do this, follow this step;
Go to settings on the FaceApp
Click on 'Support'
Click on 'Report a Bug'
Use 'Privacy' as the subject line,
And click on 'Send'.
Is it safe to use FaceApp?
The truth still remains that there is no evidence that FaceApp is doing anything illegal with the user's data. The uploading of photos to their server isn't such a big deal. Come to think of it, we upload photos and videos of our life on Facebook, Twitter, Instagram and other social media app which is stored on the company's server. Yes, no doubt that we should all be careful with how much of our personal data is out there in the open. But that's just it.
In fact, a prominent security researcher, Will Strafach has taken his time to analyse FaceApp's traffic and found no traits of anything illegal. Apart from the uploaded photo, FaceApp is not tampering with the user's device. Jane Manchun Wong, an experienced app investigator has come out to say she doesn't find anything suspicious with the app. She, in fact, stated that the photos are not uploaded to Russian servers. Instead, the photos are uploaded to the company's server on Amazon EWS, which is an American one.
Elizabeth Potts Weinstein, who is a lawyer by profession has come out to say that FaceApp policy isn't GDPR-compliant. She points out to the fact that the policy allows the company to transfer data to anywhere they have a location and clearly they have one in Russia.
How to Download and Use FaceApp
You can download App from here
To use the app follow the guide here