Since the late 1990s, Fathia Williams has been consistently churning out quality films in the Yoruba movie industry; let's discuss Fathia Balogun biography, net worth, lifestyle, and family.
Fathia Balogun is no doubt among the most talented and popular female actresses in Nollywood, especially in the Yoruba genre. The biggest selling point of the 50-year-old thespian is her good looks, coupled with her vigor and brilliant acting skills.
She's been in the Nigerian movie industry for over 29 years. Further, she has acted in, produced, and directed over 250 movies and TV series. One of the most notable personalities that contributed immensely to her acting career was Alhaji Fatai Teniola, who helped her join the Yoruba film industry by offering her the first role in his movie.
She is a single mother of two, who got married to famous Nollywood actor Saheed Balogun in 2000. However, their union only lasted a number of years before it hit the rocks.
Read on to learn more about Fathia Balogun biography, net worth, lifestyle, and family.
Fathia Balogun Biography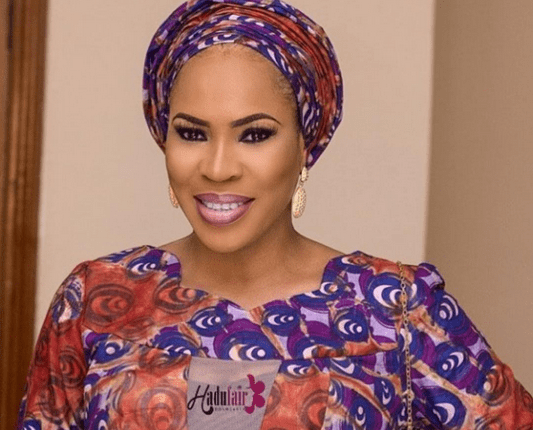 Fathia Balogun was born February 5, 1969, into a polygamous home — a family of 9 — in Ukwara, Delta State. Her real name's Fathia Akorede Adunni Balogun, and she got the surname, "Balogun", from her Saheed Balogun, her ex-husband. Before her marriage to the Kwara-born actor, she used the name, Fathia Williams.
Some of her Siblings are Ken Williams, Joseline Williams, Anderson Williams, Stella Willams, and Charles Williams.
She grew up in Lagos as a Catholic and had her elementary education in Olufunmilola Nursery School in Ikeja and Lagos State Maryland Primary School in Maryland. She then enrolled in Lagos State Maryland Comprehensive High School for her secondary education.
Fathia had her higher education at Kwara State Polytechnic, Kwara State, where she earned a diploma certificate. She then worked as a general receptionist at Chips Bit & Bit, which is a Computer firm in Toyin Street, Computer Village, Ikeja, where her monthly income was ₦5,000.
She never planned to be an actor as her life's dream and passion was to become a globally acclaimed broadcaster. However, her father wanted her to go into accounting. As fate would have it, she didn't specialize in either field.
A lot of people think Fathia Balogun has Yoruba roots due to the fact that she speaks the language very fluently and mostly plays roles in Yoruba movies. However, she is from Delta states and is of Igbo descent.
She only understands the Yoruba language and culture because she was bred in Lagos State, which is in South-West, Nigeria.
Fathia Balogun Net Worth
Fathia Balogun is a successful actress and producer, who is said to have a net worth of $500,000 (around ₦150M) according to a number of online sources.
Fathia Balogun Movies
Fathia has starred, produced as well as directed a lot of Nigerian films over the years. She's spent almost 30 years in the industry, filled with lots of big breaks and remarkable achievements.
Alhaji Fatai Teniola of Tenifab Motion Pictures played a key role in helping Fathia Balogun become an actor as he offered her the first role in his movie, thus allowing her to join the entertainment industry.
The attractive screen queen has appeared in hundreds of Yoruba movies and has a huge following of fans in Nigeria and diaspora that are primarily lovers of Yoruba movies. What has been her biggest selling point is her charming looks, vigor, and impressive acting prowess.
Here are few of the movies she has starred in and/or directed:
Aje metta ( 2008)
Aje metta 2 (2008)
Farayola (2009)
Awawu (2015)
Omo Ale (2015)
Teni Teka (2015)
Basira Badia (2016)
Adakeja (2016)
Agbelebu Mi (2016)
MY WOMAN (2018)
Eku Eda (2016)
And several others
Recognizing her excellence and contribution to the Nigerian movie industry, Nollywood, she was conferred with the following awards:
Best indigenous film of the year, movie Iranse Aje (2008)
Africa Movie Academy Award (AMAA) for the Most Outstanding Actress Indigenous (2008)
Best Indigenous Language: Yoruba award Iya Alalake at the Africa-Magic Viewers' Choice Awards (AMVCA, 2015)
Best actress of the year, Africa Movie Academy Award (AMAA), in addition to veteran actor Odunlade Adekola that won the best actor of the year award (2014)
Fathia Balogun Lifestyle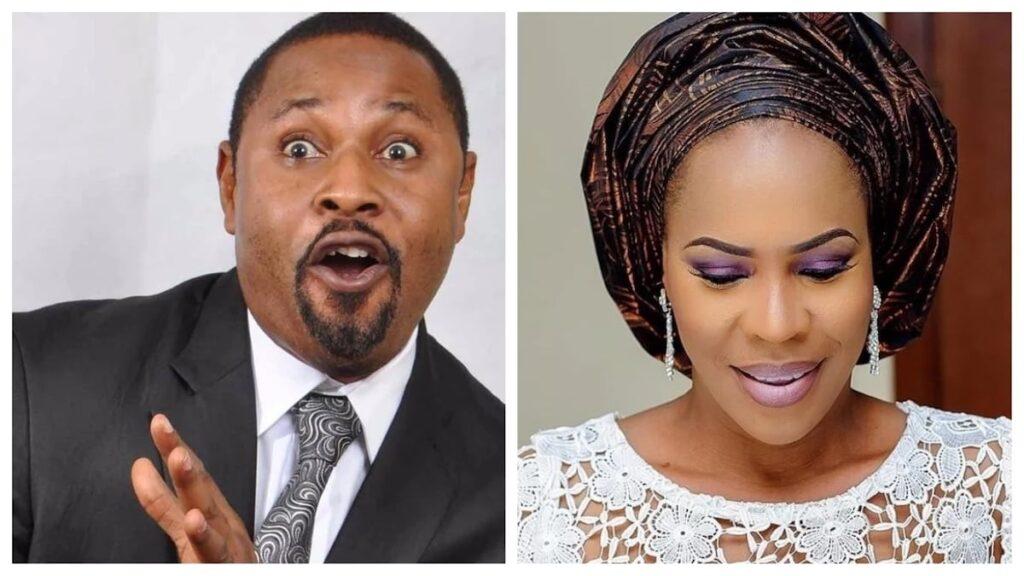 In an interview she had some years ago not too long after she left her ex-husband, she revealed she was still married to Saheed Balogun. However, the actor is reportedly married to Funke Tayo Sofowora.
Judging by the look of things and the way Fathia and her estranged husband treated each other, it won't be off the mark to conclude that the ex-couple had long separated and that the mother of two was just trying to be reasonable and hide the truth about their affair.
While the reporter gave her instances & facts showing they're not together any longer, the 50-year-old actress still insisted that they were married, further adding that they'd always be married.
This shows that Fathia Balogun is a very controversial individual. But her excellent acting skills and magnetic character make it hard to dislike her.
Fathia feels she isn't lucky when it comes to getting and staying married: "Everything about life is about luck and I'd say when I was growing up the only thing that would come to my mind was to have a glamorous wedding, with a wedding train, my 9 to 5 husband, my two children, everybody had plans, but if you go into the first one and it didn't work and you go into the second one and it didn't work, that means marriage luck is not by your side and I think I am one of those ones that marriage luck is not by their side".
She also shed light on the party responsible for the failed marriage.
"I don't want to fault anybody because I had my own fault, but I think from my own faults, I adjusted my lifestyle I adjusted everything around me. So, I wanna say some other time I'll be lucky," she clarified.
Fathia Balogun Family
To learn about the actress' family, it is important to start from her marriage with Saheed Balogun. Their marriage was held on September 7, 2000, at the Ikorodu Marriage Registry in Lagos State.
It was a celebrated union as they were seen as a great couple in the Yoruba film industry. But after a few years of a blissful marriage, the union hit the rocks as they both parted ways after six years. That marriage brought forth two children, who were christened Khalid Balogun and Aaliyah Balogun.
The early years following their divorce was marred with a lot of controversies, particularly due to the fact that Fathia Balogun never stopped using her ex-husband's surname.
In one of his interviews with NET far back in the year 2013, Saheed Balogun disclosed he was not the father of all of Fathia's 3 kids. He claimed she'd her first child from her former marriage, stressing the fact that their union was blessed with just 2 kids.
Even when their divorce hadn't been made official, the rumour mills had it that Saheed Balogun got married again to another lady.
But on November 2, 2017, Fathia Balogun then shocked everyone when she finally deleted her ex-husband's surname from her Instagram handle, along with her pictures, in a move that would be the last nail in the coffin of her marriage with Saheed Balogun. She then reverted to her maiden name, "William".
However, fans still continue to call her Fathia Balogun, even until now.
After a few years of frosted relationship, the former partners danced together for the first time in public in January 2018 at the 40th birthday celebration of their colleague, Mercy Aigbe, which was held in Lagos.
Also in 2019, she featured Saheed Balogun in her movie Aje Oja, and that was the first time the couple would appear in the same movie in over 14 years.
Will the actors, who are birthday mates, become soul mates once again and get back together in the future? Time will tell.
What we're sure of is that Fathia Williams is one of the most popular female actors in the Yoruba movie industry. And that brings this write-up on Fathia Balogun biography, net worth, lifestyle, and family to an end.
Which of Fathia Balogun's movies is your favorite? Please, share your views with us in the comment section below.