This is a simple guide on how to get E-Yellow Card in Nigeria. In a bid to stop the selling of fake yellow cards to passengers at the airports and borders, there is now a new E-Yellow card available.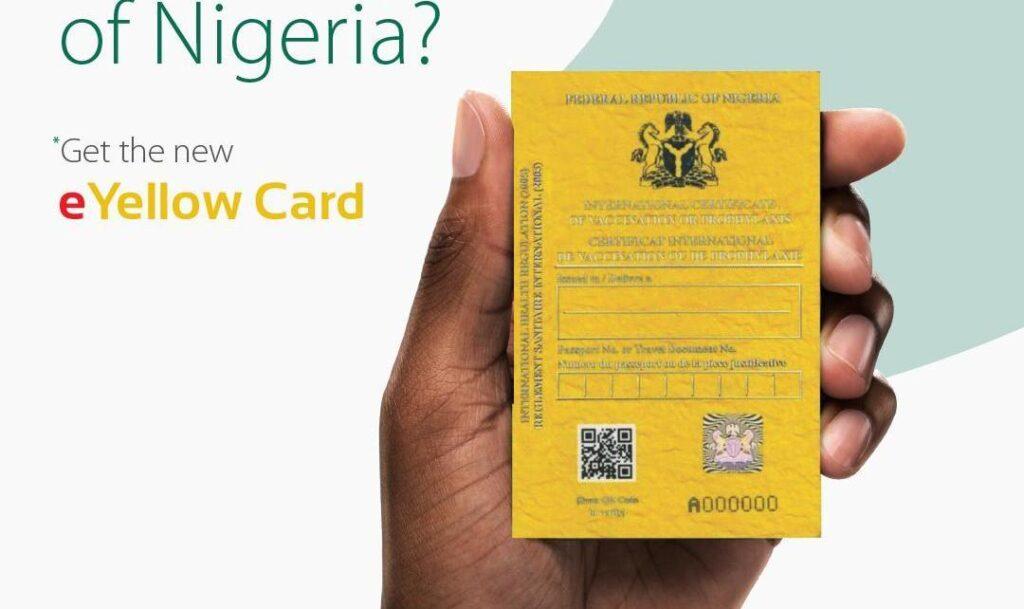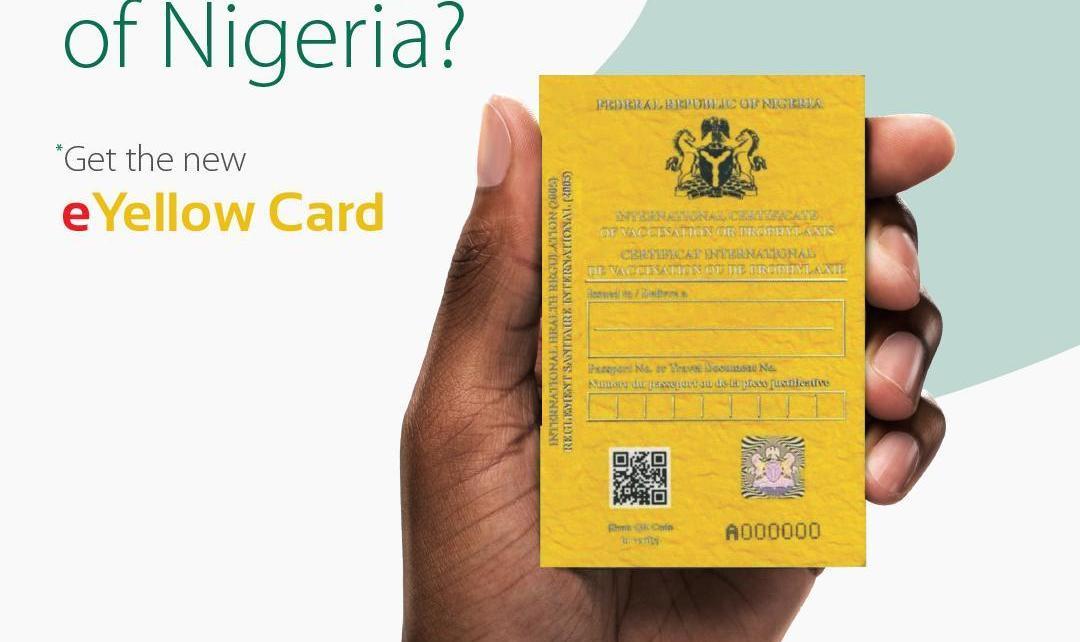 The Federal Government, Federal Airports Authority Of Nigeria, and Nigeria Health Authority have come to together to bring us this new initiative. The old vaccination card for yellow fever is now invalid from April 2019. This new E-Yellow card is a must-have for people travelling in or out of the country. For those who don't know quite much about the new E-Yellow card, this article will help you better understand it.
What is the E-Yellow Card?
The E-Yellow Card is a very important card for prospective travellers in or out of the country. The card is given to a prospective traveller after he/she has been vaccinated against the yellow fever disease.
Age requirement for vaccination of Yellow Fever
According to the World Health Organisation (WHO), vaccination is compulsory for travellers aged nine months or older. The vaccine ensures the prospective traveller does not spread or contract the disease in the host country.
What is Yellow Fever?
This is a viral infection usually spread by a particular species of mosquito. These mosquitoes are found majorly in South America and Africa. Before travelling to these continents or countries where they have been cases of Yellow Fever, vaccination is recommended.
Things to know about the E-Yellow Card
All international travellers must be vaccinated against yellow fever at least ten days before the expected date of travel.
The Yellow card is a document to authenticate that the holder has received a yellow fever vaccine.
To confirm the validity of the card, there is a six digit number that can be used on the Yellow card website.
To get a valid yellow card, generate REMITA and pay N2,000 online or at the bank.
The new card can be verified anywhere in the world by scanning the bar code.
An individual can check the authenticity of the yellow card issued on the Nigeria Yellow Card Portal.
The e-yellow card is expected to carry the holder's name and passport number.
Steps on how to get E-Yellow Card in Nigeria
Visit www.yellowcardnigeria.com
Click on 'Register'
Fill in your personal information and click on the 'submit' button.
Click on the 'payment' button to generate your Remita Retrieval Receipt (RRR) code.
Then pay the sum of N2,000 either online or at the bank.
Go to any Port Health Services with your international passport and the payment receipt. They will get you vaccinated and you'll obtain the E-Yellow card afterwards. The validation of the card expires 10 days after vaccination.
Countries with High Risk of Yellow Fever transmission
Yellow fever is common in subtropical and tropical areas of both South America and Africa. The World Health Organisation estimates 200,000 cases of Yellow Fever yearly with about 30,000 deaths. When travelling to countries with a high risk of yellow fever transmission, proof of vaccination is required at the airport or border. Every country has its own rules and principles when it comes to yellow fever vaccination. Below is the list of countries where yellow fever has been declared a risk;
Africa Countries with High Risk of Yellow Fever transmission
• Angola
• Benin
• Burkina Faso
• Burundi
• Cameroon
• Central African Republic
• Chad
• Congo Republic
• Cote d'Ivoire (Ivory Coast)
• Democratic Republic of Congo
• Equatorial Guinea
• Ethiopia
• Gabon
• Gambia
• Ghana
• Guinea
• Guinea-Bissau
• Kenya
• Liberia
• Mali
• Mauritania
• Niger
• Nigeria
• Senegal
• Sierra Leone
• South Sudan
• Sudan
• Togo
• Uganda
South America & Central America
• Argentina
• Bolivia
• Brazil
• Colombia
• Ecuador
• French Guiana
• Guyana
• Panama
• Paraguay
• Peru
• Suriname
• Trinidad
• Venezuela