When you are planning to set up a business in this country, there are some key steps you must take for it to become successful, and one of them is the CAC registration; in this post, we examine how to register a company in Nigeria with CAC.
To establish a business anywhere, some vital things you must have available include a sustainable business idea, capital, the right knowledge and experience, and the right tools. Apart from these, you will also need to register your startup with the Corporate Affairs Commission (CAC).
When it comes to getting your company registered with CAC in Nigeria, the process is relatively straightforward. Once you know the requirements and fees, as an entrepreneur or investor, you will find it easy setting up your business or brands in this country.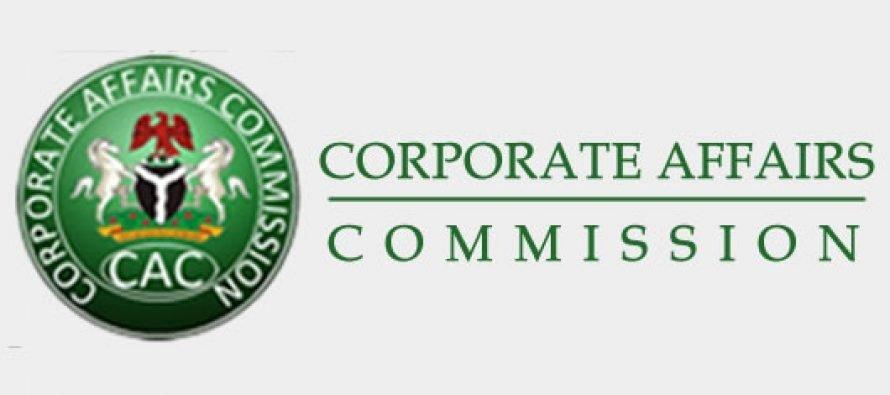 If you want to establish a successful business in Africa's largest economy, you need to learn how to register a company in Nigeria with CAC. Let's walk you through the required steps!
What Are the Requirements For Company Registration in Nigeria?
The Corporate Affairs Commission was founded by the Companies and Allied Matters Act, promulgated in 1990 for regulating the formation as well as management of companies in this country. The CAC ensures all companies in Nigeria are registered.
To run a legal business here, it is mandatory to get your business indexed in CAC's books. Further, you need to bear in mind that at least 2 persons (each not less than 18 years of age) are required by law to form a company.
The only exception where an individual not up to 18 can register a company is if two or more adults are involved in the formation of the said company.
Steps to Register a Company in Nigeria with CAC
Choose a company name
To start a company in this country, the first step to take is to have its name registered with the Corporate Affairs Commission. This is how to get started: Choose a suitable name for the company and submit it on the CAC website so its availability can be verified.
You will usually be required to supply two (2) names, so that if one is in use already, you may opt for the other.
A business name is rejected if it has been taken, is ambiguous, or contains prohibited terms, like "Federal", "National", "Government", or "Holdings" without obtaining special permission.
The process of completing business name registration in Nigeria typically lasts up to one week.
Get the MOA ready
You will need the professional assistance of a lawyer to carry out this procedure. They have the qualifications to prepare the Memorandum of Association (MOA), along with every other required document, depending on what the objectives of the company you intend to register are.
The lawyer will be responsible for requesting the names of the initial subscribers, the directors, in addition to the shareholders. All subscribers or directors mustn't be less than 18 years of age, must be of sound mind, and mustn't have been declared a convict of any crime.
Also, the directors must present a means of identification to be inspected by the CAC.
Complete the pre-registration form
When you have ensured that your documents are duly prepared, the next thing is to complete a form by the CAC by supplying every relevant detail. You should now submit it to the commission again, in addition to every required document.
Apart from these, you can equally get a secretary for your company that serves as an accountant or a lawyer and will be fully responsible for filing the documentation with the commission when your company has been registered.
This is the documentation process:
Every director has to complete the Particulars of Director form [Form CAC 7]
A director has to complete the Statement of Share Capital as well as Return of Allotment form [Form CAC 2]
A director & the Secretary of the Company must complete the Notice of Situation or Change of Registered Address form [Form CAC 3]
An individual/firm, which is accredited by the Corporate Affairs Commission, can complete the Declaration of Compliance with all the requirements of the Company & Allied Matters Act (CAMA) form [Form CAC 4]
A minimum of two directors must complete the form to appoint a Company Secretary for the company
Make payment for the stamp duty & filing fee
Having filled the registration form in addition to the preparation of the MOA, you should pay for stamp duty at a unit under the Federal Inland Revenue Services (FIRS).
The payment for the stamp duty is normally done at a designated bank into FIRS account. After this, you will now head to the Stamp Duty Commission. It is there that your Memorandum and Articles of Association (MAA), in addition to some of the incorporation forms, will be stamped.
The next thing is to submit the filled forms and accompanying stamped documents to the CAC. You may get your Certificate of Incorporation after around six (6) weeks from the submission date.
Get the scanned copy of your documents ready
You now need to prepare the signed scan copy of those pre-registration documents that were mentioned in the third step above. It has to be uploaded on the Internet in this manner:
Form CAC1.1
MAA
Recognized form of identification for Director(s)/Subscriber(s) and Secretary
Proof of payment to CAC
Consider uploading every one of these documents for processing.
Submit the originals
This is the last step, where you are required to submit all the originals of your scanned documents from the step above.
Here are the required documents for company registration:
A notice of the company's registered address
MAA
Receipt of your stamp duties payment
Particulars, list as well as the consent of the first directors of the company
Statement of compliance obtained from a legal practitioner
These are the key requirements to register a company in this country:
Your business can contain 2 – 50 members
You cannot register a company if any of the members is not sound mind, or is disqualified by the CAMA, or is bankrupt
The members of your company must not be less than 18 years
₦10,000 is the minimum limit of required share capital for company registration in this country.
What Is the Cost of Setting up a Company in Nigeria?
| | |
| --- | --- |
| Particulars | Fees (₦) |
| Company name reservation | 500 |
| Registration of the private company that holds share capital of ₦1million or below | 10,000 |
| Charges for private company registration | 10,000 for every ₦1million or part thereof |
| Filing of yearly returns for a private company | 3,000 |
| A certified true copy of company registration | 10,000 |
| A certified true copy of other documents | 2,000 for each document |
Wrapping up
Having read this guide, we believe you are now enlightened on how to register a company in Nigeria. Just as a precautionary measure, consider verifying the fee once again on the CAC website before you make any payment.