This week Hushpuppi was arrested on accounts of alleged multiple fraud charges. And now there are plans by Interpol to extradite him to Nigeria from the United Arab Emirates.
The International police (Interpol) is now on the trail of other accomplices to the alleged fraud who are residents in Nigeria in order to bring them to justice.
Although the Interpol plans to extradite Hushpuppi to Nigeria, there is a widespread tug of war between Interpol and the U.S FBI.
Speaking on this event, a Nigerian Detective said: "Immediately we got confirmation that he had been arrested in Dubai, we all started fighting to get him, He is a subject of multiple and conflicting interests between Nigeria and the United States."
Officials also state that the Federal Bureau of Investigation (F.B.I) has been leading America's efforts to take possion of Mr Abass as he has allegedly being involved in other scamming activities. The F.B.I further stated that the financial value of the fraud could not been fully estimated owng to the poor coopreration from Dubai Authorities. However, they are confident that his exploits may have spanned across Nigeria, U.S and Europe.
Although the news of Hushpuppi's arrest has been rumored across social media since Tuesday. It was only officially confirmed by Commissioner of Police (CP) INTERPOL, Garba Umar.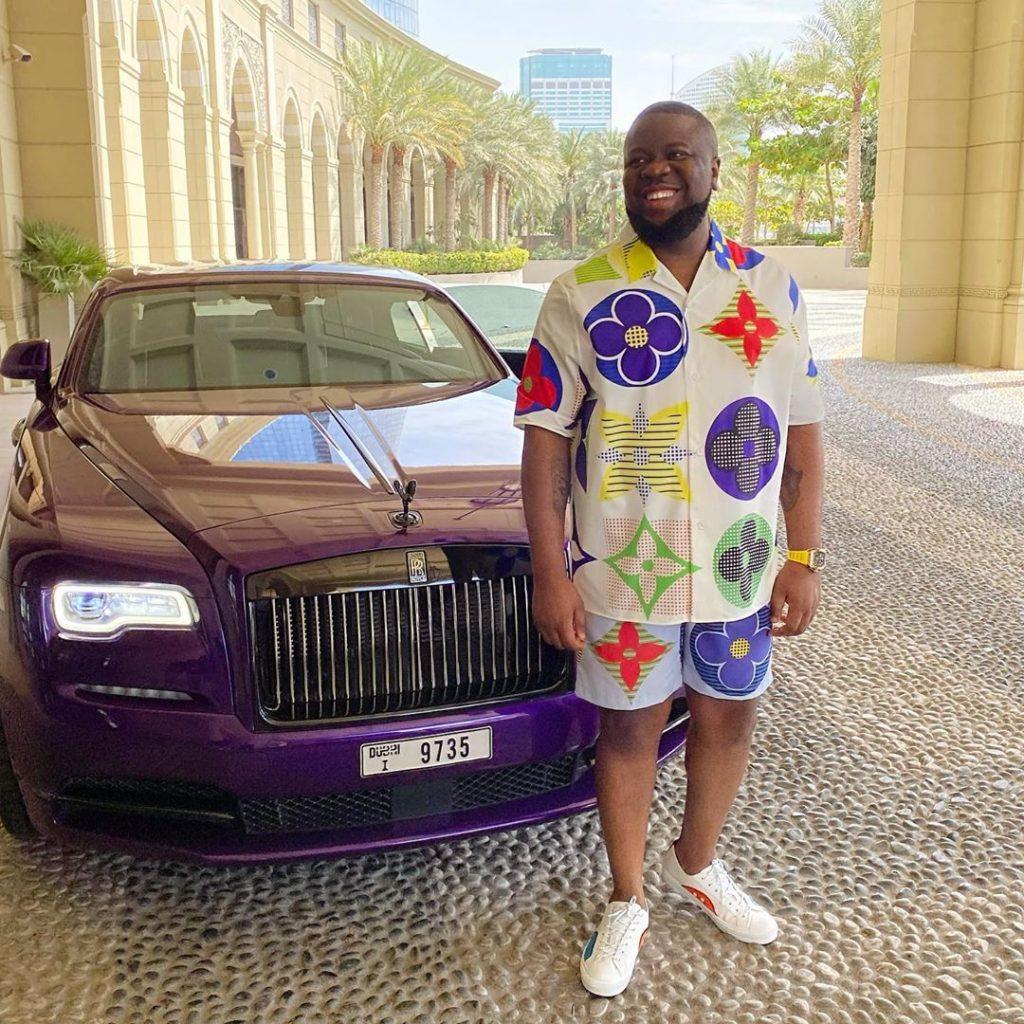 He also said: "It is true that Hushpuppi was arrested by the INTERPOL. We are currently working on bringing him to Nigeria to face charges of fraud.
"Some offences were committed here in Nigeria, and he has to answer for them. He is not alone in it; there are accomplices in the country who we are currently on their trail," said the CP.
Ramoni Igbalode (Ramon Abbas) a.k.a. Hushpuppi, also known for his flashy cars and lifestyle is an Instagram celebrity. There's no doubt that no one truly knows his source of wealth, but some allegations against him state that he has been impersonating citizens and getting away with unemployment funds. There are also speculations that he defrauded the U.S. of over $100 million supposed to be used to fight the coronavirus pandemic.
It's also interesting to note, that his arrest came three days after he posted a picture of his newly acquired 2020 Rolls Royce Cullinan worth about N280 million, the latest addition to his fleet of exotic vehicles.