iCharity is a donation club where members help each other attain their financial goals. It is basically a peer-to-peer donation platform. Unlike most donation scheme out there, iCharity doesn't require a subscription or administrative fee. All donations are being made between registered members. In this article, we'll be looking at iCharity customer care number and how to contact them.
How does iCharity work
Once you sign up, you need to donate to a member above you in the grading system. The grading system is from 1 to 10. The lowest amount you can donate is N6,000 ($20) and you stand a chance of making N30,000 ($100). You'll climb upwards in the grading system by referring new members.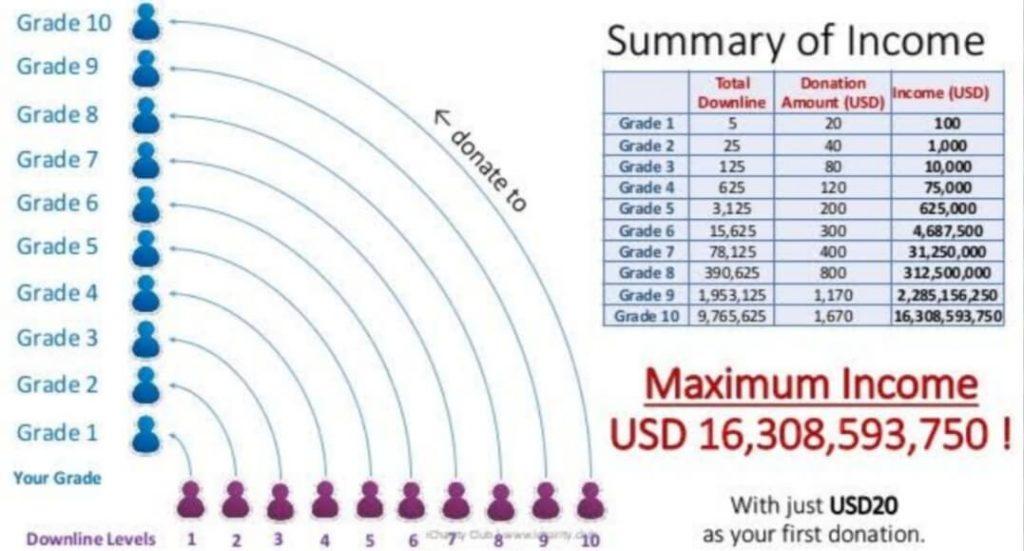 How to signup to iCharity
Go to their official website https://icharity.club/ , Click on the "Signup" button
Enter the username of your referral. You must have a referral to join the system. The website can also generate a random referral for you. Select your country and click on the "Find a Random Referral".
Fill out the registration form by providing the following details; Full name, Country, Username, email address, and verification code.
Then tab the Signup button. After the registration is completed, you'll receive a confirmation email.
icharity Customer Care Number and How to contact them
For enquiries, complaints or request, below are ways of contacting iCharity;
Headquarters Address: Commercial Block-1, Zone-6, Sec-43, Golf Course Road, Gurgaon, Haryana, India
Phone Number: +91-124-489-6696
Email Address: info@icharity.in
Facebook: @iCharity.in
Is iCharity still working?
Yes, the community is very much alive. According to their grading system with your $20 first donation into the platform, you stand a chance of making over $16 billion dollars. Obviously, it will be very tough to reach that target.
But still, you can easily make $1,000. The community is all about referring to new people. If nobody is joining the system through your referral link, then you won't make any money.