Iroko TV is an entertainment company with thousands of Nollywood movies and series. They provide paid-for films on-demand and are one of Africa's first mainstream online movie streaming website. Their mobile app is compatible with all operating system, giving you access to their movies catalogue. Iroko TV was founded in December 2011 by Jason Njoku. It is popularly called 'the Netflix of Africa' and have millions of monthly subscribers all over Africa. When it comes to legal digital distribution of African movies, they are number one.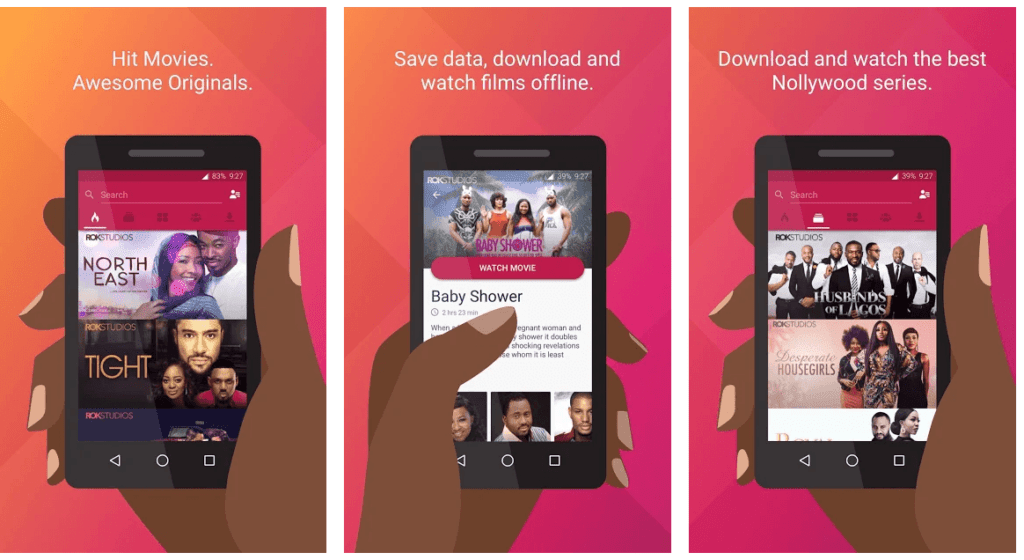 How to Download Iroko TV Mobile App
Open the app store of your mobile operating system.
Search for 'Irokotv'
Download and install the app
Irokotv mobile app is a subscription-based platform. So, you'll need to subscribe before having access to watch their movies. They do have free movies that are sponsored by third parties for you to download and enjoy.
Iroko TV subscription fee for 2019
Iroko TV subscription isn't as expensive as some would think it is. I actually find it to be more affordable than subscribing for your cable network just to watch Nollywood movies. And being a mobile app means you don't have to worry about PHCN not allowing you to enjoy your subscription, which is usually the case for cable TV. Iroko TV charges only NGN3,000/annually.
There are four ways to subscribe to these services;
Chat with them on WhatsApp +2347086558117
GTBank mobile payment. Dial the USSD Code 7373530002315#. Follow the usual payment process of *737# USSD. After successful payment, contact them on live chat or call 08094780593
Bank Transfer: You can subscribe by making a transfer of NGN3,000 to any of the listed banks below;
GTBank
Acc Name: Iroko Partners Ltd
Acc Number: 0108024071
2. Zenith Bank
Acc Name: IrokoTV.com Ltd
Acc Number: 1012854016
3. UBA
Acc Name: IrokoTV.com Ltd
Acc Number: 1018044721
4. First Bank
Acc Name: IrokoTV.com Ltd
Acc Number: 2022323697
5. Fidelity Bank
Acc Name: IrokoTV.com Ltd
Acc Number: 5600026567
6. FCMB
Acc Name: IrokoTV.com Ltd
Acc Number: 2828744017
subscribe ton Iroko Tv Via mCash Mobile Payment
Dial the USSD Code 40200003817*3000# with the phone number registered to your BVN. Select your preferred bank account from the menu and answer the security question. After successful payment, contact us on live chat or call on 08094780593
Pay with your MasterCard or Visa card on the mobile app.
If you have any question, request or complaints, contact Irokotv through these designated methods.
Iroko TV Customer Care Phone Number
Sadly, for an unknown reason, it is not possible to contact the Iroko TV customer care team through a phone number. This is a let down for people who love using this method to contact a company. Well, you can try out other methods.
Iroko TV Customer Care Live chat
You can chat online with a customer care representative of Iroko TV either through their website or the mobile app. For the website live chat, visit http://iroko.ng/contact/ and click on live chat. On the mobile app, click on the help icon towards the bottom right corner, and then select live chat.
Iroko TV Customer Care on Twitter and Facebook
Contact Iroko TV on Facebook @Irokotv, you can send them a direct message, comment on posts or write on their wall. On Twitter, follow them @irokotv
Iroko TV Customer Care WhatsApp Number
To make things much easier for you, contact Irokotv on WhatsApp by adding this number +2348094780607 to your contact list.
Iroko TV Email Address Support
For professionally minded individuals, you can contact Iroko TV through their email support. Simply send an email to support@irokotv.com
Iroko TV Office Address
According to Iroko TV website, you can contact them through any of these physical office address;
LAGOS OFFICE
24 Association Avenue,
Ilupeju, Lagos Nigeria
UK OFFICE
Iroko, 1st Floor
40 Clifton Street
London EC2A 4DX
Contact: Daniel O
Phone: +44 (0)56 000 288 74 (Corporate enquiries)
Email: daniel.o@irokopartners.com
NEW YORK OFFICE
321 West 44th Street Suite 606
New York NY 10036
Contact: JENNIFER EZEUKA
Email: jennifer.e@irokopartners.com