If you are planning to sit for the Joint Admissions and Matriculation Board Exams soon, it is important you know all the basics about JAMB, how to register, JAMB cutoff marks, JAMB exams centres and how to check your results afterwards.
JAMB Registration: All You Need to Know
JAMB 2020/2021 Registration date is out as students all over Nigeria are prepping for a new admission year. When is JAMB 2021 registration starting? How much is the form? When is the closing date of the form? What are the steps to register for UTME? We know these are some of the questions that pop in your mind as you hit the gas on your plans to gain admission to a tertiary institution of your choice this year.
In this article, we will be taking an in-depth look at these issues. And upon the release of the latest information on JAMB 2021 registration, we will effect necessary changes in this write-up.
Is JAMB 2021 Form Out?
JAMB 2021 registration is set to commence tomorrow, January 10, and the form will be sold at the rate of ₦3,500. Last week, the Joint Admissions and Matriculation Board, JAMB, has advised prospective candidates to disregard any adverts posted on social media sites, stating that sales of form for JAMB 2021 registration have started and can be done in some illegal centres.
How Much Is JAMB 2021 Form?
The form price for JAMB 2021 registration has been reduced from ₦5,000 to ₦3,500 by the Federal Government, and the registration fee for foreign students has also been slashed from more than $100 to $20 — that's over 80% reduction. Here, we have provided a breakdown of the costs of the JAMB 2019 form:
JAMB 2019 registration form: ₦3,500
JAMB CBT 2019 Registration fee: ₦700
JAMB 2019 reading text: ₦500
Total: ₦4,700
How to Register for JAMB 2021 Exam
Before we go ahead and highlight the steps to take for JAMB 2021 registration, here are some documents you will need:
A Personal e-mail address and cell phone number
A JAMB profile
Payment for JAMB ePIN registration
Go to any accredited CBT centres along with your personal details, the profile you created as well as evidence of payment
Steps you should take to complete the registration process
1. Register Your JAMB Profile
Start by registering your profile and validating your email address on the JAMB portal. During the process, you'll have to supply some details into the spaces that are required. Once you've confirmed and sent your info, you'll receive a code in your mailbox.
Also, you can register your JAMB profile through your phone. The first thing to do is to send a text that contains your first name, middle name, and surname to 55019. Make sure you include 2 spaces between the names. You will next receive a code containing 10 characters, which you will need to get your ePIN.
Summary of how to create a JAMB Profile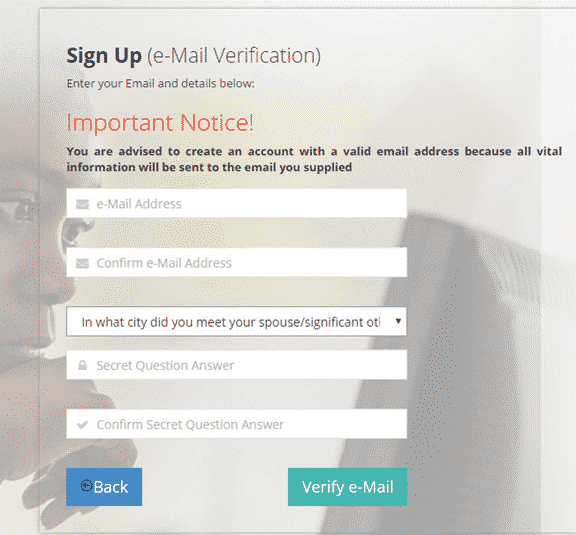 Firstly, Sign up for an e-mail verification by visiting the Jamb Portal Here, ensure you use an active e-mail account as important information will be sent to it.
Fill in all spaces provided. Enter your e-mail address, choose a secret question and an answer.
Click on Verify e-mail.
Log-in to your email address confirmation. If you cannot find it in your inbox, you may have to check the Spam folder.
Go to your email mail click on the email confirmation sent to you to continue how to create your Jamb profile.
Pls note, that the e-mail sent to you contains a unique code for your CBT centre.
Next is a form where you are to fill your bio-data and personal information. ( your name, surname, email address, date of birth, and password)
Finally, click on Sign Up and Login to see your new Jamb profile
How to Confirm Your Jamb Profile Registration?
For those who have successfully registered on the Jamb portal, it's important you are sure your registration has been successfully done otherwise there is time to make amends before the deadline.
If your JAMB profile registration was successful, you are expected to receive a confirmatory email from Jamb, but from the reports across Nigeria, not all candidates who registered have received emails.
These emails can be found on your inbox folder or even the Spam box. You may need to check these two folders if there are confirmatory emails from jamb portal.
If you didn't receive any such email it's important you follow these steps below on how to confirm your JAMB registration.
1. Visit the official JAMB UTME portal at www.jamb.org.ng
2. Ensure you Login with your Correct email address and password.
3. Then Click on "My Usage"
4. Check the column that says "RESOURCE" to see if a role for "2020 Registration" or something close to that is written there.
5. Check if a JAMB Registration number has been assigned to you.
If you find your JAMB registration, it means that your registration was successfully done. If you are still experiencing any issues, leave them as comments below.
2. Make ePIN Registration Payment
In the next step, you will pay for an ePIN. You can do this at major banks, NIPOST or via electronic platforms belonging to Interswitch. These are the banks that accept payment for JAMB ePIN:
First Bank
Access Bank
Ecobank
FCMB
Fidelity Bank
Jaiz Bank
SkyeBank
Sterling Bank
Unity Bank
Union Bank
Zenith Bank
You can equally pay via electronic platforms on the JAMB portal. The accredited CBT centres also have POS terminals, through which you can make secure payments.
Do make sure that you have the code, sent to you in step 1 above before making payment. We urge you to write it down in a safe place. Once you have paid via any of the above-listed methods, you will receive an ePIN. But if you misplace the PIN, it can be retrieved by sending "UTME PIN" to 55019 for UTME candidates. If you are a DE candidate, send "DE PIN" to the same number. You will receive the PIN on your mobile phone immediately.
3. Visit an accredited CBT Center
The last step is to visit the nearest accredited JAMB CBT centre with your bio-data and ePIN. There, you will go through the following JAMB 2021 registration process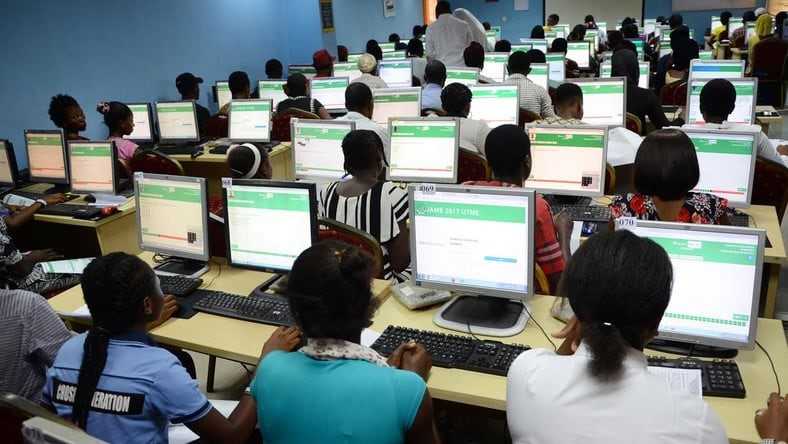 A payment of ₦700 only as service charge.
Provision of your personal info, choice of exam town, credentials (including academic qualifications), and a biometric enrolment. Your 10 fingers and picture will be captured in the centre.
Provision of your O/L and/or A/L grades. If you're awaiting result, you can supply it on JAMB portal online as soon as it is released.
Printing and collection of an eSlip as evidence of payment.
When you have completed this process, the CBT centre will give you some material, consisting of the recommended reading text and a CD, which contains:
e-Brochure that shows guidelines on admission detailing the list of tertiary institutions & available programmes of study
e-Syllabus for the examination
A step-by-step guide on completing the application form
A video message from the Registrar of JAMB & a demo on how you can use 8 keys for UTME without a mouse.
There won't be any offline registration as every accredited CBT centre has been empowered to carry out seamless online JAMB 2021 registrations.
Please Note: No prospective candidate should register at any centre apart from the accredited CBT centres as well as JAMB State offices. JAMB has stated that any candidate that is registered outside these approved centres will be identified and disqualified.
Order of Choice of Tertiary Institutions
On the JAMB 2021 registration platform, you should note that your first choice can be a University, Polytechnics/Monotechnics, College of Education, Innovation Enterprise Institutes, NDA (Nigerian Defence Academy), or Nigeria Police Academy. Also, you're allowed to select Universities — whether Federal or State — as your first and second choices respectively.
Recommended Novel for JAMB 2021
The recommended novels for this year's UTME are "Sweet Sixteen" for UTME candidates and "The Last Days at Forcados High School" for DE candidates. As said earlier, you're to pay ₦500only to obtain the reading text.
Payment Platforms for JAMB 2021 Registration
Interswitch, on the heels of its accreditation by JAMB to offer ePINs and forms to prospective candidates for the JAMB/UTME examinations, has opened its platforms for JAMB 2019 registration. You can easily get an ePIN and form from enabled Interswitch platforms, like Quickteller Mobile App/Web, Quickteller Paypoint (Agents), through payment using Interswitch WebPAY on JAMB's portal, and via payment with Interswitch Pay direct at all bank branches across the length and breadth of Nigeria.
When Is JAMB 2021 Examination?
According to Dr. Fabian Benjamin, JAMB's Head, Media, & Information, the conduct of the Unified Tertiary Matriculation Examination (UTME) 2021 is billed to commence on Saturday, March 16, and registrations are scheduled to start tomorrow in over 700 accredited CBT centres across the country. You needn't stew over the possibility of the soon-to-commence general elections disrupting the conduct of UTME, as all elections would have ended by then.
When Will JAMB 2021 Form Close?
Sales of the form will last for 6 weeks, so will end on February 20. But this deadline could be extended. You should check JAMB's website for additional info.
We hope you find this guide helpful for your JAMB 2021 registration process. We wish you a resounding success in your upcoming exam!
How to Calculate Jamb Grading Point for Admission?
The Joint Admission and Matriculation Board recently made public its official grading system for 2020/2021. It's important for any candidate that wants to sit for the JAMB UTME to be abreast of the official JAMB grading system
Below you will see how to calculate your scores for JAMB UTME which also takes into considering your Scores in WAEC and whether you use combined results or Single sitting.
JAMB SCORE GRADE POINTS- OFFICIAL JAMB GRADING SYSTEM 2020/2021
180 – 185 ——–20 Points
186 – 190——–21 Points
191 -195———22 Points
196 – 200——–23 Points
201 – 205——–24 Points
206 – 210——–25 Points
211 – 215——–26 Points
216 -220———27 Points
221 -225——–28 Points
226 -23———-29 Points
231 -23———-30 Points
236 – 240——–31 Points
241 ———32 Points
246 -25———-33 Points
251 -300—- (34- 43points)
300 -40——- (44 – 60 Points)
WAEC / NECO O'LEVEL GRADE POINTS CALCULATION-Jamb new grading system
Single Sitting— 10 Points
Combined Results–2 Points
A1—————–6 Points
B2 and B3———4 Points
C4 – C6———–3 Points
How to Calculate Jamb Grading Point For 2020/2021 Admission
For Example, if you Scored 300 In UTME, you will be awarded JAMB point of 34 Points and if you present just one WAEC Result, you another 10 Points-This means that you cleared all your WAEC results in one Sitting otherwise if you use combined results you will be allocated a grade of 2.
Waec Grades and Meaning and Waec Grade Point Analysis
You also get good points if you have excellent grades in your WAEC result. This Jamb score analysis also applies to a candidate using NECO, So you can calculate for Neco grading system 2020/2021.
For example, if you have TWO A's, you will get additional points of
2 A: 2 X 6 = 12 Points-This increases your chances of getting admission into your university of choice.
6points
2 B: 2 X 4 = 8points
2 C: 2 X 3 = 6points
If you sum everything together, you have:
Total Points = 34+10+12+8+6 =70 Points
Finally, you will have to wait for the CUT-OFF MARK to be released from your university of choice. Above is JAMB grade points analysis -official jamb grading system 2020/2021. Kindly share with your friends by pressing the share button below.
How to check Jamb Mock Exams Center and the date of Exams
This post details how you can check your Jamb Mock exams Centre and Exams date. The management of Joint Admission and Matriculation Board (JAMB) has opened their portal to prospective candidates in the forthcoming Jamb mock examination and Below is how to check Jamb Mock EXams centre and the date.
Candidates that are preparing to sit for JAMB exams 2020 are therefore advised to follow the guidelines and procedure on how to check Jamb mock exams properly to avoid any further problems. Many candidates have been finding it difficult to create JAMB profile on Jamb portal in the past few weeks but according to JAMB over 800,000 candidates have so far registered and created Jamb profile.
How can I know my JAMB Mock exams centre?
What is the date for JAMB mock exams?
These are some of the questions many candidates for the forthcoming JAMB exams have been asking online and we thought it helpful to write this tutorial on how to know your JAMB mock exams and the date of the examinations.
To check your mock exams center follow these guidelines below.
Candidates are required to Go to JAMB mock exam centre Landing page here
Enter your JAMB registration number or email address you used when you created a profile on the portal
Click on "Check My Details" to see your exam centre.
You can then print out your JAMB mock exams center
Also know that your JAMB MOCK EXAMS CENTER can be sent to the number you used to register on the JAMB portal
OR through the email address you used when creating JAMB profile.
If you are still experiencing any issues on how to check Jamb mock exams center? do leave your comments below.
How to Check JAMB UTME CBT Results?
Passing the Unified Tertiary Matriculation Examination (UTME) organized by the Joint Admission and Matriculation Board (JAMB) in flying colours is one of the most important dreams and aspirations of every Nigerian student, particularly those that have successfully sat the West Africa Examination Council (WAEC) examination and obtained good grades. Having crossed the first hurdle of taking WAEC, the 2020 JAMB is the next in line.
Now that you have got the JAMB examination out of the way, you are waiting for the result in bated breath. It is perfectly normal to get enthused about the release of your UTME result. To help you stem such feelings of anxiety, we have explained the steps you need to take to check your JAMB 2020 result, admission status, and lots more.
How to Check Your JAMB Result Online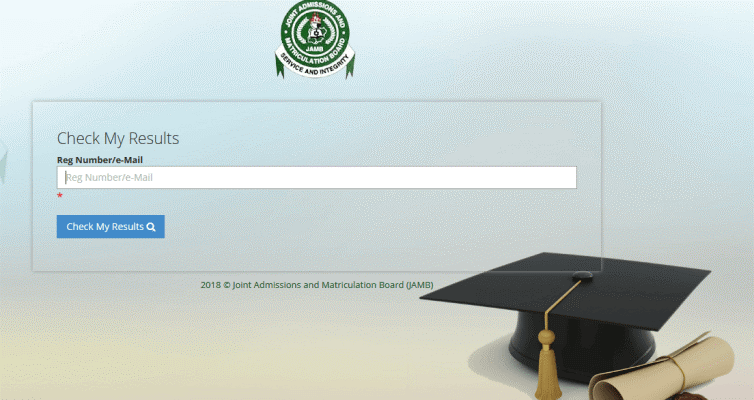 The Jamb Result is sometimes sent to your phone and/or email. However, if you don't receive it via any of these channels, the next course of action is to check the result online through a laptop or mobile phone.
If you get to JAMB portal and you receive the notification stating you didn't sit the exam or you have no result yet, you need to know these are common problems faced by UTME candidates, looking to access their JAMB result. Hence, you shouldn't panic as your result will soon be made available via your phone, email address, or JAMB portal.
Outlined below are the official steps for checking your result:
Go to JAMB's website
Enter your Serial No, PIN, or Reg. No.
Click "Check My Results."
Your JAMB 2020 result will immediately be displayed on the screen.
Please Note: When you have seen your JAMB result, you can print out some copies for further use.
How To Check UTME Result Via Text/SMS
Now, of all the various ways you can check your JAMB results I Find the Text Message/SMS the easiest. However, there are other various means you use to check your results but if you don't have an internet-enabled device like a smartphone, tablet or PC then that would be your only choice. So if you don't have an internet-enabled device, then simply follow the steps below to Check your UTME result via text/SMS.
All you need for this process is a mobile phone which has the phone number with which you registered. Using another phone number will NOT show you your result so you need to make sure you're sending the message from the phone number you registered with. Also, this process will cost you N50 so make sure you have more than that on your phone or recharge your line before following the process below.
Create a new TEXT/SMS and Write RESULT then followed by your surname, first name and the middle with only one space in between them all. For example, "RESULT Babatunde Temitope" then send it to "55019"

Sending this will deduct N50 from your available Airtime and you'll get a text message shortly containing your name, individual results and an aggregate result.
Just like that, you now know your UTME result.
Note: Don't send the text message twice as that will deduct the N50 fee twice. Send it once and wait for a reply.
If you need a copy of your JAMB Results then you can visit the Official JAMB website, provide your PIN, input your Serial or Registration Number, click on check my Results and then click on "Print Result Slip". This is best done in any Cyber Cafe closest to you. You can also do this anywhere else but just make sure that the internet-enabled device you're using to access the JAMB website must be connected to a working printer in order to be able to print the results.
How to Print Your Original JAMB Result Slip
These are the steps to take for printing your original JAMB result:
Sign into your JAMB e-facility account
Click "Print Result Slip" on the left sidebar.
You will see your transaction ID and details.
The cost of printing an original JAMB result slip is N1000
Scroll down and hit "Continue to Payment."
Click "Pay Now."
Select your preferred mode of payment, whether MasterCard, Internet banking, and so on.
Input your CARD details and click "Submit."
Immediately your payment is completed, you'll be asked to indicate your Year of Exam and JAMB Reg. No.
Now go ahead and print your result slip
Please Note: The JAMB Original Result Slip will contain your passport photograph.
How to Check JAMB Admission Status via CAPS
Open your mobile or PC browser app.
Visit JAMB eFacility Portal.
Sign in using your e-mail and password.
Click "Check 2020= UTME/DE Admission Status" by the right side on CAPS.
Click "Admission status" by the left side panel.
Your details will be displayed.
There are the "Accept Admission" & "Decline Admission" buttons on the right panel.
If you are given admission, the buttons will be active.
If you've been offered admission, click on any of the buttons based on your choice.
Before you "Accept Admission," ensure that you check the Institution, Course, and UTME Subject Combination.
If you haven't been given admission, the buttons will be dormant, and you'll see this message, "Admission Status: NOT ADMITTED."
How to Print Your JAMB Admission Letter
If you've been offered provisional admission into a Nigerian tertiary institution to study a course of your choice, the next step to take is, printing your JAMB Admission letter. Here is how to do this:
Go to JAMB e-facility portal.
Sign in using your email address & password.
Click the "Admission Letter" tab.
You will see your transaction ID and details.
The cost of printing JAMB admission letter is N1000.
Scroll down and hit the "Continue to Payment" option.
Click "Pay Now."
Select your preferred mode of payment, whether MasterCard, Internet banking, and so on.
Input your CARD details and click "Submit."
Immediately your payment is completed, go ahead and print your Admission letter.
If you opted for paying via ATM portal or Bank Branch, choose it via "How do you want to pay" and tap "Submit."
JAMB will give you "Remita Retrieval Reference," which you will need for your offline transaction.
How to Check Your JAMB Mock Result
You can check your JAMB 2021 mock result on the JAMB website/portal.
Visit JAMB website.
Input your Reg. no. or e-mail address in the blank box.
Click "Check Mock Result."
Your result will be displayed immediately.
What to Do If You Don't See Your Result Yet
If you're trying to check your JAMB 2021 result and got this annoying response, "You Do Not Have Any Result Yet;" you shouldn't wear a dismal look or show any disconcertment. Relax and approach the situation with equanimity. What typically engenders such a response is that JAMB is still computing the results of some centres. So, you need to be a bit patient for a few days.
Here is what to do to check your result:
Sign into your JAMB profile.
Click the option that states "Check 2021 UTME Examination Results."
Input your reg. no.
What Is Next after Checking Your JAMB 2021 Results?
At last, you were able to check your JAMB 2021 result via phone, email, JAMB e-facility portal, or an Android app and now know your score. Congratulations! What should be your next line of action at this juncture? This is what we will be addressing in this section — the concluding part of this guideline.
These are the things you need to do upon checking your JAMB 2021 result:
Get a good understanding of the way JAMB result system works
Check the JAMB score result.
Know the cut-off mark of your school or course.
If you find out that your score is low, you can obtain a Change of Institution or Course form.
Avoid over-anxiety and strategize how you can gain admission to your school of choice this year.
Engage in self-development activities when you are at home by reading motivational books, public speaking resource, etc.
Try to learn new skills or inculcate productive habits that will come handy when you start a new life in school.
Keep on checking the website of your school for any latest news.
Get info on your course, school fees, and screening date.
If you are yet to have your result released by JAMB, you needn't see the. You can use that time to learn a new skill or engage in other productive activities. And if you already got your JAMB 2020 result, you shouldn't just sit and watch. Getting a good score in JAMB doesn't guarantee admission into the tertiary institution or course of your choice.
We will draw the curtain on this article by warning you to avoid contacting any website or people that promise to help upgrade your JAMB score. Such services are not only frowned at by the Board's leadership but are also illegal and could put you at the mercy of bilkers, looking to defraud unsuspecting candidates. We wish you good luck in the 2020/2021 admission year!
How to check JAMB Admission on Jamb Caps
This article provides a comprehensive guide on what you need to know about JAMB CAPS portal and how you can use it to check your JAMB admission status.
The Joint Admission and Matriculation Board (JAMB) has come up with a new admission process called "JAMB CAPS".
The CAPS (Central Admission Processing System) will take effect from 2020 in a bid to make admission simpler and easier for candidates. With this initiative, candidates will be able to accept or reject an admission offer by themselves and also check admission status. Learn how to check Jamb Admission on Jamb Caps portal 2021
What is JAMB CAPS?
The JAMB (Joint Admission and Matriculation Board) CAPS (Central Admission Processing System) is a new platform created by the examination board to ensure that the admission process is transparent and credible.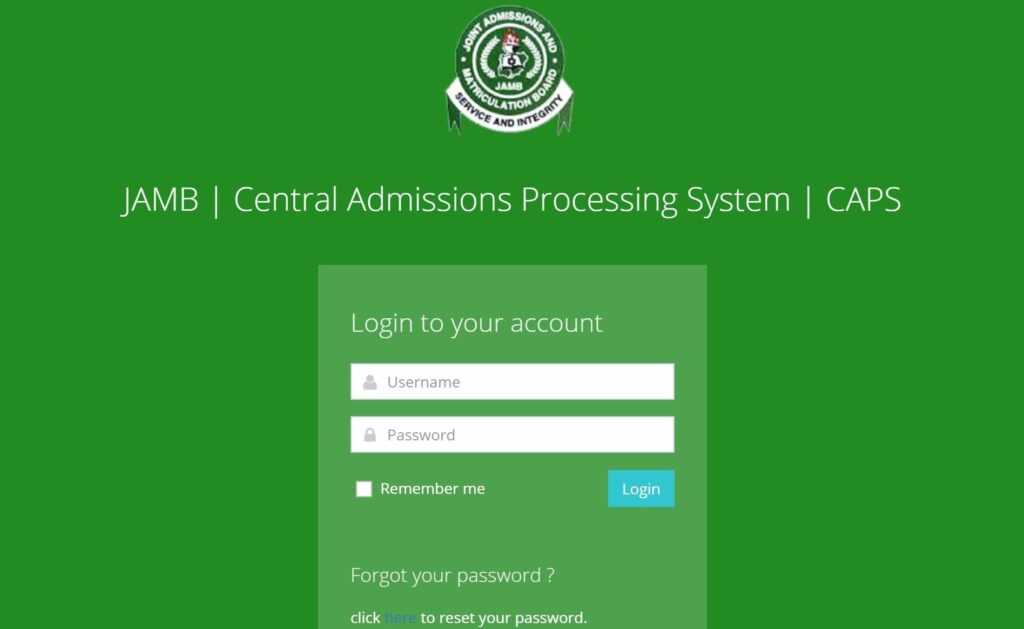 CAPS is expected to be the "marketplace" in the examination board's portal. In the marketplace, tertiary institutions can see candidates who are without an admission yet and meet their cut-off mark.
Candidates can also see institutions with available admission slots and check if they met their admission requirements. The candidates need to meet the institution requirements or else they will be denied an admission once they apply for it in the marketplace. Every tertiary institution will publish its Admission list on the JAMB CAPS portal once they are available.
Uses of JAMB CAPS Portal
Candidates can use the Jamb Caps portal for the reasons listed below;
For checking admission status
For either accepting or rejecting an admission offer.
Candidates can be aware of universities with available spaces/slots for various courses through the portal.
Also, universities can use the portal to know candidates who are available i.e have no admission yet.
How to check Jamb Admission on Jamb Caps
Candidates can check their admission status on Jamb Caps by following the guidelines below;
Visit the Jamb Caps portal http://caps.jamb.gov.ng/ on your PC or Computer. For mobile users, use the Chrome browser and switch to "desktop site" by clicking on the "three dotted lines" at the top right corner which will display the drop-down menu.
Login to your account with your username and password.
On the left-hand side of your dashboard, locate and click on the "Admission Tab", this will reveal a drop-down menu which contains the "Check Admission Status" button.
Select your Examination Year and Enter your JAMB Registration Number in the column below.
Then click on the "Check Admission Status" button, wait for a few minutes for your admission status to be displayed.
To know if you've been admitted, you'll get a congratulatory text with your photo image being displayed. But if you haven't been admitted, you'll get a text that says "Sorry No Admission has been Given yet".
After you've been given admission, you can proceed to accept or reject the admission offer.
How to Accept or Reject Admission on JAMB CAPS
The new Jamb Caps gives candidates the option of either accepting or rejecting an admission once it has been offered to them. Follow the steps below to accept or reject your admission offer;
Go to the Jamb Caps portal http://caps.jamb.gov.ng/ on PC.
Login with your registered email and password.
From your dashboard, go to "Admission Tab" and check for your admission status.
Once it loads your admission status, you can now accept/reject your admission offers under 'Admission Profile'.
NOTE: Candidates who have accepted an admission offer are to print their admission letter. This letter will likely be needed during the course of registration and clearance in the institution
Jamb 2020/2021 Cut-off Marks for Universities and Polytechnics
Joint Admission and Matriculation Examinations (JAMB) has released 2020-2021 cut off mark for all institutions in Nigeria. The Uniform Jamb 2020-2021 cut off mark for polytechnic, college of education is 180 while the cut-off mark for all universities is 200.
However, Jamb 2020-2021 cut off mark will depend on your course of study like Jamb cut off mark for medicine and surgery, Jamb cut off mark for college of education, Jamb cut off mark for polytechnic, Jamb cut off mark for Unilorin, Jamb cut off mark for Uniben, Jamb cut off mark for Unilag, Post UTME cut-off marks for Nigerian universities, Jamb cut off mark for 2020/2021.
JAMB 2020-2021 CUT OFF MARK FOR ALL NIGERIAN UNIVERSITIES
Federal University, Dutse, Jigawa State (FUD) – 180
Federal University, Dutsin-Ma, Katsina (FUDutsinma) – 180
Federal University, Kashere, Gombe State (FUKashere) – 180
Federal University, Lafia, Nasarawa State (FULafia)- 180
Federal University, Lokoja, Kogi State (FULokoja) – 180
Federal University, Ndufu-Alike, Ebonyi State (FUNAI)- 180
Federal University, Otuoke, Bayelsa (FUOtuoke) – 180
Federal University, Oye-Ekiti, Ekiti State (FUOYE)- 180
Federal University, Wukari, Taraba State (FUWukari)- 180
Michael Okpara Uni. of Agric., Umudike (MOUAU)- 180
Modibbo Adama University of Technology, Yola (MAUTECH, formerly FUTYOLA)- 180
The National Open University of Nigeria, Lagos (NOUN) –180
Nigerian Defence Academy (NDA), Kaduna – 180
Nnamdi Azikiwe University, Awka (UNIZIK) – 180
Obafemi Awolowo University (OAU), Ile-Ife – Jamb 2017-2018 Cut Off Mark -200
Police Academy Wudil – 180
University of Abuja (UNIABUJA), Gwagwalada – 180
Federal University of Agriculture, Abeokuta, Ogun State (FUNAAB) – 200
Federal University of Agriculture, Makurdi (FUAM) – 180
University of Benin (UNIBEN) – 200
University of Calabar (UNICAL) – 180
University of Ibadan Oyo State (UI) – Jamb 2017-2018 Cut Off Mark- 200
The University of Ilorin, Kwara State (UNILORIN) – Jamb Cut Off Mark180
University of Jos (UNIJOS) – 180
University of Lagos (UNILAG) – Jamb 2017-2018 Cut Off Mark- 200
University of Maiduguri (UNIMAID) – 180
Abia State University, Uturu (ABSU) – 180
Adamawa State University Mubi (ADSU) – 180
Adekunle Ajasin University, Akungba (AAUA) – 180
Ignatius Ajuru University of Education (IAUE), Rumuoumeni – 180
Imo State University (IMSU), Owerri – 180
Kaduna State University (KASU), Kaduna – Jamb Cut Off Mark 180
Kano University of Science & Technology (KUST), Wudil – 180
Kebbi State University, Kebbi (KSUSTA)- 180
Kogi State University (KSU), Anyigba – 180
Kwara State University (KWASU), Ilorin – 180
Ladoke Akintola University of Technology (LAUTECH), Ogbomoso, Oyo State – 180 For P-Dites, 200 For Jambites
Lagos State University (LASU), Lagos – 180
Nasarawa State University, Keffi (NSUK) – 180
Niger Delta Unversity (NDU), Yenagoa – 180
Northwest University (NU), Kano – 180
Olabisi Onabanjo University (OOU), Ago-Iwoye – Jamb Cut Off Mark 180
Adamawa State University Mubi (ADSU) – 180
Adekunle Ajasin University, Akungba (AAUA) – 180
Akwa Ibom State University of Technology, Uyo (AKUTECH) – 180
Ambrose Alli University (AAU), Ekpoma – 180
Anambra State University of Science & Technology, Uli – 180
Bauchi State University, Gadau (BASUG) – 180
Benue State University, Makurdi (BSUM) – 180
Bukar Abba Ibrahim University, Damaturu – N/A
Cross River State University of Science & Technology, Calabar (CRUTECH)- 180
Delta State University Abraka (DELSU) – 180
Ebonyi State University (EBSU), Abakaliki – 180
Ekiti State University (EKSU) – 180
Enugu State University of Science and Technology (ESUT), Enugu – 180
Gombe State University (GSU), Gombe – 180
Ondo State University of Science & Technology, Okitipupa – 180
Osun State University (UNIOSUN), Oshogbo – 180
Plateau State University, Bokkos (PLASU) – 180
Rivers State University of Science & Technology (RSUST) – 180
Sokoto State University, Sokoto (SSU) – 180
The Tai Solarin University of Education, Ijebu-Ode (TASUED) – Jamb 2017-2018 Cut Off Mark -180
Taraba State University, Jalingo (TSU) – 180
Technical University, Ibadan – 180
Umaru Musa Yar'Adua University, Katsina (UMYU) – 180
Abubakar Tafawa Balewa University, Bauchi (ATBU) – 180
Ahmadu Bello University, (ABU) Zaria – 180
Bayero University, Kano (BUK)- 180
Federal University of Petroleum Resources, Effurun (FUPRE) – 180
Federal University of Technology, Akure (FUTA) – 180
Federal University of Technology, Minna (FUTMinna) – 180
Federal University of Technology, Owerri (FUTO) – 180
University of Nigeria, Nsukka (UNN) – 180
University of Port-Harcourt (UNIPORT) – 180
University of Uyo (UNIUYO) – 180
Usman Dan fodiyo University Sokoto (UDUSOK) – 180
JAMB 2020-2021 CUT OFF MARK FOR ALL NIGERIAN POLYTECHNICS
Federal Polytechnic, Nassarawa – 150
Federal Polytechnic, Nekede – 150
Abubakar Tatari Ali Polytechnic – 150
Akwa Ibom State College of Arts and Science Nung, Ukim – 150
Benue State Polytechnic – 150
College of Administrative and Business Studies, Potiskum – 150
Enugu Polytechnic – 150
GATEWAY Polytechnic, Igbesa – 150
Rufus Giwa Polytechnic – 150
The Polytechnic, Ibadan – Jamb Cut Off Mark 150
Federal Polytechnic Offa – 150
Kaduna Polytechnic, Kaduna – 150
Hussaini Adamu Federal Polytechnic – 150 – 180
Nigeria Army School of Military Engineering – 150 – 180
Akanu Ibiam Federal Polytechnic, Unwana, Ebonyi State (AKANUPOLY) – 150
Nigeria Army School of Military Engineering – 150 – 180
Auchi Polytechnic (AUCHIPOLY) – 150 – 180
Federal Polytechnic, Ado-Ekiti – 150
Federal Polytechnic, Bauchi – 150
Federal Polytechnic, Bida – 150
Plateau State Polytechnic, Barkin-Ladi – 150
Polytechnic of Sokoto – 150
Ramat Polytechnic – 150
Rivers State College of Arts and Science – 150
Rivers State Polytechnic – 150
Gateway Polytechnic Saapade – 150
Edo State Institute of Technology and Management, Usen – 150
Niger State Poly, Zungeru, Niger State – 150
Federal Polytechnic, Damaturu – 150 – 180
Federal Polytechnic, Ede, Osun State – Jamb 2017-2018 Cut Off Mark- 150
Waziri Umaru Fed. Polytechnic Birnin Kebbi, Kebbi – TBA
Yaba College of Technology (YABATECH) – 150 – 180
Abraham Adesanya Polytechnic – 150
Abia State Polytechnic – 150
Adamawa State Polytechnic – Jamb Cut Off Mark 150
Abdul-Gusau Polytechnic, Talata-Mafara – 150 – 180
Akwa-Ibom State Polytechnic – 150
Institute of Management and Technology Enugu – 150
Federal Polytechnic, Oko – 150
Federal School of Dental Technology and Therapy, Enugu – 150
Imo State Polytechnic, Umuagwo – 150
Jigawa State Polytechnic – 150
Kano State Polytechnic – 150
Hassan Usman Katsina Polytechnic – 150
Federal Polytechnic, Idah – 150
Federal Polytechnic, Ilaro – 150
Federal Polytechnic, Mubi – 150 – 180
Federal Polytechnic, Namoda – 150
Kogi State Polytechnic – 150
Kwara State Polytechnic, Ilorin – 150
Lagos State Polytechnic, Ikorodu – 150
Moshood Abiola Polytechnic – 150
Nasarawa State Polytechnic – 150
Nuhu Bamalli Polytechnic – 150
Delta State Polytechnic, Ogwashi-Uku – 150
Delta State Polytechnic, Otefe – 150
Osun State Polytechnic, Iree – 150
Osun State College of Technology, Esa-Oke – 150
Delta State Polytechnic, Ozoro – 150