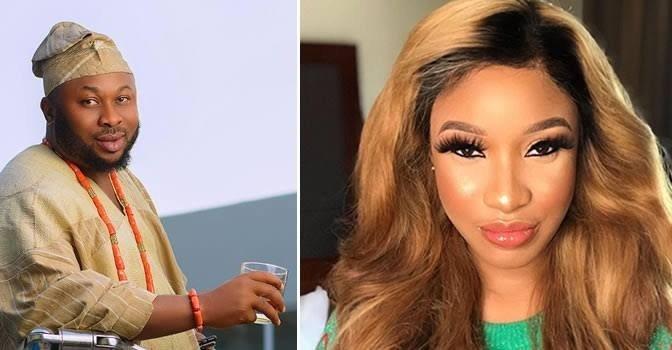 Tonto Dike and her ex husband, Olakunle Churchill's fight seems to be getting tougher by the day as none of them seems to be backing off and keep their cool.
Recall that the incident started after Tonto took to her IG page to allege that most of the men she's slept with are married and are bisexual. Her ex-husband, Olakunle Churchill responded to that post hinting that she was an attention seeker but Tonto fired back and clarified the 'ex' she was really talking about, which was Olakunle Churchill.
Now, new shade throwing has emerged as Churchill asked Nigerians not to pay attention to her and advised her to focus on her career but Tonto responded by calling him a glorified idiot while insisting he's a Yahoo boy.
See Churchill's post below;
Nigerians should not succumb to the temptation of anyone using my name to trend "Churchill".
Idleness gives room for pointless reaction.
Focus on your career and leave me the hell alone.
In a response post, Tonto wrote ;
Lmaoo this Goat thinks he can trend me ?
Bitch i gave you this fame, calm yoru SORE butt down.
I AM THE NEWS, I will trend your whole village AND MAKE THEM SEMI CELEB WANNABE LIKE I DID YOU…
Go defraud SOMEMORE INNOCENT SOLDS (YAHOO CHILD) or look for the next woman to pay your bride price.
You do yours in the dark like the coward that you are and i do mine in the open.
You are a glorified idiot.