This blog post is focused on Maryam Sanda, her husband, is she dead or alive? How she got into the news and other things related to her case.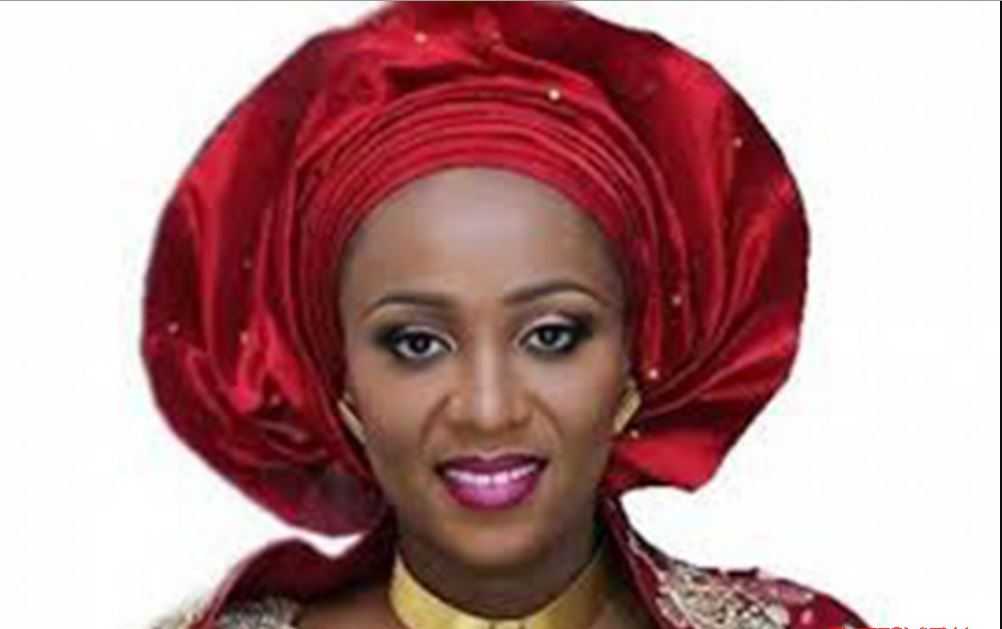 Who is Maryam Sanda?
Maryam Sanda is the 19 years woman who allegedly killed are husband in 2017. She is the daughter-in-law of Mohammed Bello Haliru, who was a former national chairman of the Peoples Democratic Party (PDP). She was married to Mohammed Bello Haliru's son, named Bilyaminu Bello, until his death. It was his death that led to her being charged to court and sentenced by hanging for the first-degree murder of her husband, Bilyaminu Bello.
Maryam Sanda Biography
Maryam Sanda was born into a Muslim family in the northern part of Nigeria. Her family is very wealthy and has strong political connections in Nigeria.
Maryam Sanda is the daughter of Maimuna Aliyu, who was a former director of Aso Savings and Loans Plc. Her mother, Maimuna Aliyu, was arrested in 2019 by ICPC for alleged fraud and criminal diversion of funds of about 360,000 dollars.
She sounds very educated, though details about her educational background or institutions she attended have not yet been revealed.
She got married to Bilyaminu Bello sometime in 2015/2016. Her husband came from an elite family also, he was the son of Mohammed Bello Haliru, former national chairman of the Peoples Democratic Party (PDP). Her husband was and remained a real estate developer until his death at their Abuja residence in 2017.
Family And Husband
Maryam Sanda was married to Bilyaminu Bello until his death in November 2017.
Her Husband's Death
The tragic event of her husband occurred on November 18, 2017. It was reported that on that evening, they had a dispute over her husband been unfaithful to her, as she saw a nude picture of her husband's concubine, in his phone. It caused a serious quarrel which led to a fight that resulted in her husband's death.
However, the dispute that caused the fight, which eventually led to the death of her husband, was overlooked by Abuja High Court. Maryam Sanda was convicted to have murdered her husband.
Murder Trial
In November 2018, she was bought to the Abuja High Court, alongside witnesses, like their laundryman (Mr. Abdullahi), ASP Okon, and Mr. Aliyu.
Maryam Sanda in the court stated that she had a misunderstanding with her husband and it resulted in a fight.
She further explained how she used a Shisha bottle (Galyan) to hit her husband. This Shisha bottle (Galyan) is a single or multi-stemmed device whose sole purpose is for smoking or vaporizing flavored tobacco.
She added in her statement that her husband, Bilyaminu Bello, later slipped and fell on the broken pieces of bottles. And that was how he sustained severe injuries that led to his death.
Maryam Sanda Death Sentence
The court case concern her late husband's death has been ongoing for some years. But, on Monday, January 7, 2020, Judge Yusuf Halilu delivered a two hours mind-blowing death sentence on Maryam Sanda.
Below are some of the statement of the Judge, Yusuf Halilu:
"She must reap what she has sown because it has been said that 'thou shall not kill' and anyone that kills in cold blood has death as their only reward.
"Convict also clearly deserves to die. Accordingly, I hereby sentence Maryam Sanda to death by hanging until she is dead".
This judgment was delivered after the court has ruled that the accused argument of her husband, Bilyaminu Bello tripping off over a Shisha pot was false. The Judge, Halilu had queried, " Was the shisha pot broken before or after his death? Why didn't PW 1 and PW 4 mention a broken pot?
The Judge further stated that "the broken shisha pot and scattered living room were stage-managed and an affront (on the court). I am convinced that it was after the death of Bilyaminu ."
After the judgment was delivered, Maryam Sanda had attempted to elope through the backdoor of the courtroom. She did not proceed too far before one of the personnel of the Nigeria Correctional Service (NCS) recaptured her. She was then taken back to prison.
Death Sentence Appeal
After her death sentence that was pronounced in the Federal Capital Territory High Court, in February 2020, her legal team filed for an appeal. Her appeal legal team comprised of Olusegun Jolaawo (SAN), Rickey Tarfa (SAN), Beatrice Tarfa, and Okotie-Eboh.
Her legal team claimed that the death sentence pronounced for the murder of Bilyaminu Bello was covered with bias and prejudice. Below is Maryam Sanda's appeal:
"The honorable trial judge erred in law when having taken arguments on the appellant's preliminary objection to the validity of the charge on March 19, 2018, failed to rule on it after the trial or at any other time.
"The trial judge exhibited bias against the defendant in not ruling one way or the other on the said motion challenging his jurisdiction to entertain the charge and therefore fundamentally breached the right to a fair hearing of the defendant."
The appeal added that the judge acted in the capacity of the police by taking up the duty of an investigating officer. The concluding part of Maryam Sanda's death sentence appeal stated that: "the circumstantial evidence which the trial court relied upon in its application of the last seen doctrine does not lead to the conclusion that the defendant is responsible for the death of the deceased."
Death Sentence Appeal Lost
On Friday, December 4, 2020, the Abuja Court of Appeal supported the conviction and death sentence by hanging that was meant for Maryam Sanda. This judgment came 11 months after her legal team filed an appeal to revert the judgment from the lower court.
The decision of the Appeal was read by Justice Stephen Adah, on behalf of the three-member panel of justice. He said that the trial judge was correct in his decision.
Below are some of the statement made by Justice Stephen Odah:
"I have gone through the record that is before the court and I am sure that the learned trial court did not carry out any investigation outside the evidence that was before it"
"The appellant did not indicate where the trial judge went out of the scope of his jurisdiction to carry out an investigation."
Justice Stephen Adah further said that Maryam Sanda's legal team took the word "investigation" as used by the lower court out of context.
He said that the trial court correctly considered the facts and circumstances of the case before it strictly, before the conviction of the appellant.
"We have no choice also in the face of these clear and convincing situations that the conclusion of the trial court cannot in light of the facts in the face of the records before us be faulted," Justice Adah said.
Justice Stephen Adah said that having resolved all the issues against the appellant, we conclude that this appeal is lacking in merit and the appeal is hereby dismissed.
The Justice declared that the judgment that was delivered by the trial court on January 27, 2020, is supported and the conviction and sentence are also supported."
How Many Children Does Maryam Sanda Have?
She had her first child with her husband in 2017, who was a beautiful girl. Her baby was about six months old when the sad event of her husband occurred.
Stories have it that she was pregnant for their second child before her husband's death.
In August 2018, reports claimed that Maryam Sanda gave birth to a male child on August 7, 2018. Though she was arrested for the premeditated murder of her husband, Bilyaminu Bello.
She has two children at the moment, a girl and a boy.
Maryam Sanda Net Worth
Maryam Sanda's comes from a rich family and married a rich man also, but her actual net worth is unknown.
Age And Height
Her actual date of birth is undisclosed at the moment, but she was 19 years when she allegedly killed her husband. She is about 22 years of age now. Her height is also unknown.
Is Maryam Sanda Dead Or Alive?
Maryam Sanda is alive and is under custody in the Correctional Center in Suleja. The court ordered her to stay there until she has exhausted her right to appeal.
Instagram Followers
She has about 5,169 followers on Instagram. She can be followed: @maryamsanda5
Pictures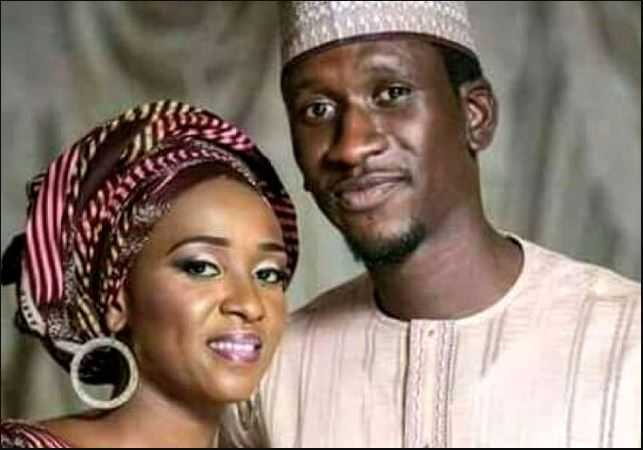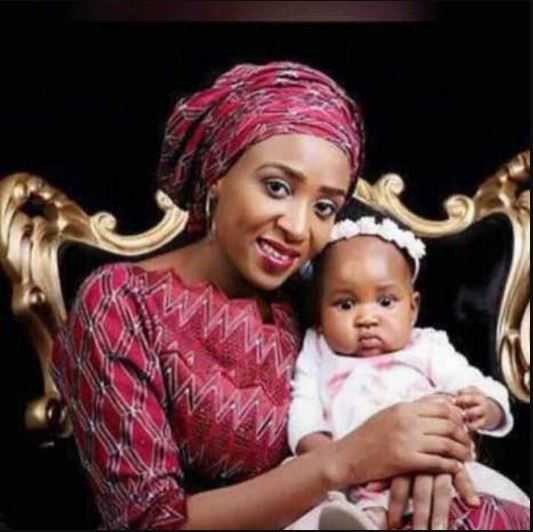 Hope this article about Maryam Sanda was helpful. Please, kindly leave a comment below, about your views of Maryam Sanda and her issues.