Meet Maria Chike Agueze BBNaija, her profile, is Maria married, her career and lifestyle. Are you a fan of the female housemate and would like to know more about Maria Chike Agueze BBNaija biography, age, and net worth? Well, this is the right place to be to know everything about Maria who is the newest female housemate of season 6 of the Big Brother Naija TV show. Without further ado, let us talk about Maria's biography, age, and net worth.
Maria Chike Agueze BBNaija Biography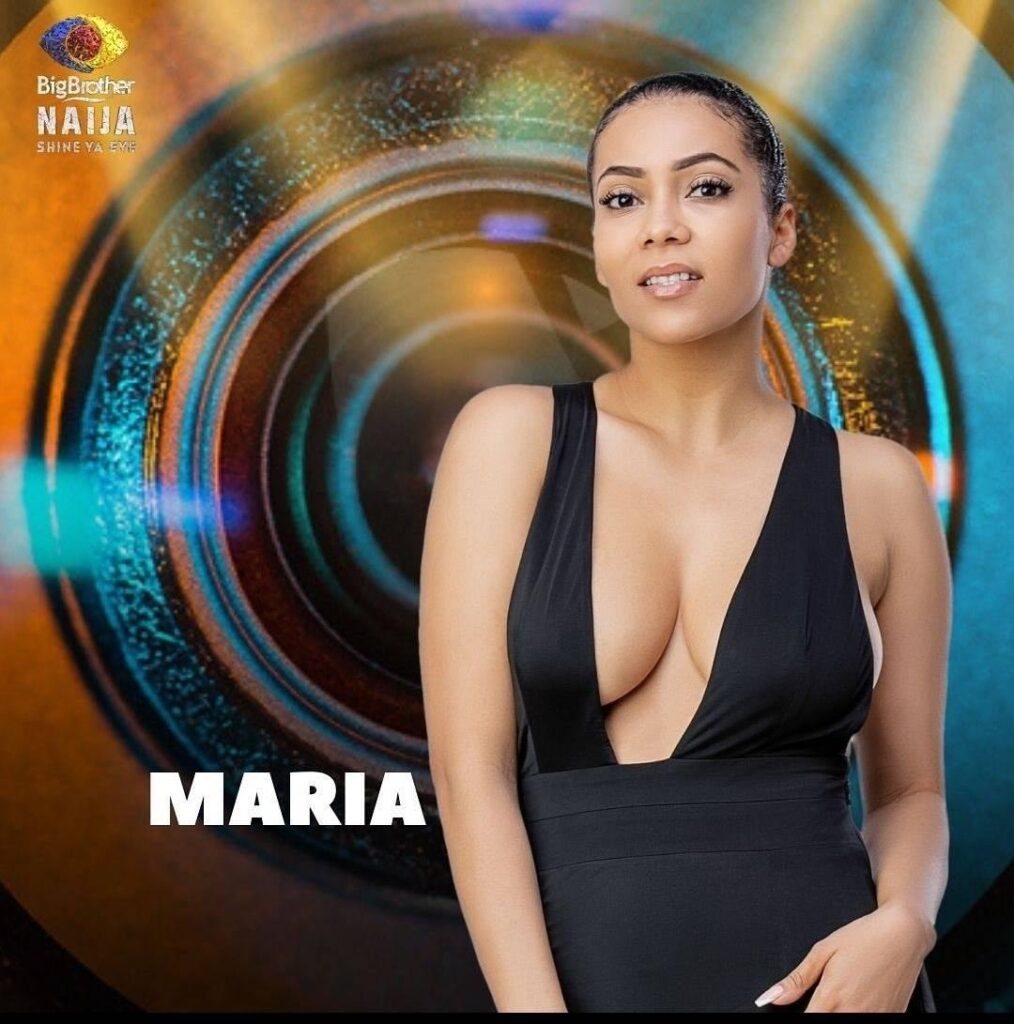 Maria is 29 years old and her full name is Maria Chike Agueze. Maria is a former air hostess and now works as a realtor in Dubai, United Arab Emirates. Her hobbies include exercising, cooking, acting, hiking, and dancing. She prides herself on being a kind-hearted and loving individual that is always looking for new adventures. She claims to love traveling and has visited every continent except for Antarctica.
Maria describes herself as "a symbol of love in human form" but stresses that people often get shocked by her stern side when she's taken for granted or crossed. She insists that she can get extreme to the fullest when she is disrespected. Maria affirms that having a go-getter attitude is one of her favourite character traits. And despite being a hard worker, she enjoys having a glass of red wine when she needs a break.
Maria Chike Agueze BBNaija Age
Born in 1992, Maria is 29 years old.
Maria Chike Agueze BBNaija Net Worth
Maria estimated net worth is between $10,000 to $35,000. She claims to sell houses for a living in Dubai, UAE.
Maria BBNaija 2021 Strategy
Maria did not say what her strategy will be but she did say the motto she will be living by in the house is "let's get this money". Maria said she plans on spicing up the house by making all the boys fall in love with her. She claims not to get along with crazy and over Sabi people.
Meet Maria Chike Agueze Pictures
Meet Maria Chike Agueze instagram is @mariachikebenjamin
Below are some of her top pictures