This blog post would tell you about everything you need to know about Nadia Buari's Net worth. We would also discuss who Nadia Buari is, Nadia's lifestyle, her challenges, biography and her journey to becoming a great actress, her personal life, Nadia's husband, career and her family. 
You want to know more about this outstanding actress? Here we go.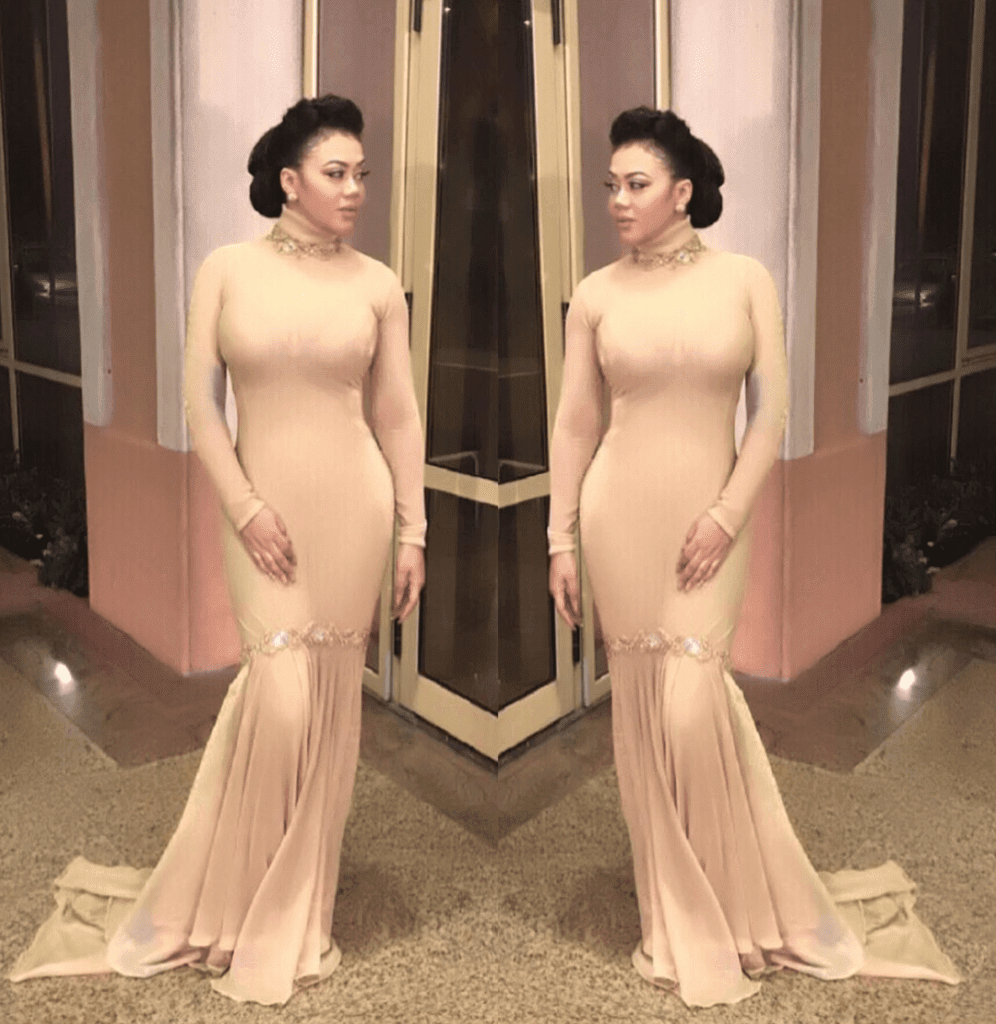 Who is Nadia Buari?
Nadia Buari is a very popular and beautiful Ghanaian actress. Apart from being a very gifted and talented actress, she is also a producer, model and television personality. In 2009, she got two nominations for the Best Actress in a Leading role, in the Africa Movie Academy Awards.
Nadia Buari Biography
She was actually born in Sekondi-Takoradi, in the Western part of Ghana, on 21st November 1982. Her Lebanese father and her Ghanaian mother were never married to each other.
Nadia's mother later married Alhaji Sidiku Buari, and he legally adopted her as his legitimate daughter. Nadia Buari got both primary and secondary education in the Western Region of Ghana, Takordi, and she got her First School Leaving Certificate and West African Senior School Certificate.
During Nadia's secondary school days, she was greatly indulged in her school dramatic club, and she featured in various stage plays that her school hosted.
Nadia Buari attended the University of Ghana in Accra, and she obtained a Bachelor's Degree in Performing Arts. During her University years, Nadia has always been classified as one of the most gorgeous actresses in Ghana and Africa in general. She was also a very devoted member of her school's drama and dance clubs.
Early Acting Career
In 2005, Nadia Buaribroke into the Ghana movie industry. She featured in a movie titled "Games People Play", Ghanaian national television series and that was how she appeared on the limelight and became a known rising actress. In 2006, she got nominated for Best Actress in a Leading Role at the Africa Movie Academy Awards, though, she later won the Best Actress in a Leading Role at the Africa Movie Academy Awards in 2009.
Nadia has acted in various Ghanaian films, such as The King is Mine, Mummy' Daughter, Passion of Christ, Chelsea, Forbidden Fruit and many others. Nadia Buari has acted in several romantic films together with great actors such as John Dumelo, Van Vickers, Frank Artus, Majid Michel and many others.
In 2008, Nadia Buari infiltrated the Nigerian Movie Industry popularly known as Nollywood, where she starred in a powerful movie titled "Beyonce and Rihanna", Jim Ikye and Jackie Appiah,(also a Ghanaian actress). As a result of the "Beyonce and Rihanna" movie, she became extremely popular. Also, she won Best Actress on a Leading Role at the Africa Magic Viewers Choice Awards.
Acting Career 2013 – date
In 2013, Nadia Buari produced her own movie, which she titled "The Diary of Imogen Brown" and it sold significantly.
She also won the Pan African Actress award at the annual Nigerian Entertainment Awards which took place in New York City in the United States of America.
Nadia Buari attained the position of an Ambassador of the popular pharmaceutical manufacturing company, known as Tablet India Limited.
In 2014, she was offered a "Special Recognition Award" by the Africa Magic Awards, and the event took place in Accra, Ghana.
Nadia Buari Family and Husband
In January 2014, she began dating the famous Nollywood star Jim Iyke, and he proposed to her on 21st March 2014. Though, it was quite unfortunate that they could not continue their relationship and they broke up as a result of undisclosed issues that they could not resolve.
She is a single mother and is yet to get married. On a personal note, She has 3 gorgeous sisters. Aidan, Danai, and Iadan
She is also incredibly close to her family and most especially her mom, whom she never hesitates to share beautiful pictures about on Instagram
How many Children does Nadia Buari have?
Nadia Buari is blessed with beautiful twin girls, and it is vital to note that Jim Iyke is not their father. Though Nadia Buari had a son named Obioma with Jim Ikye.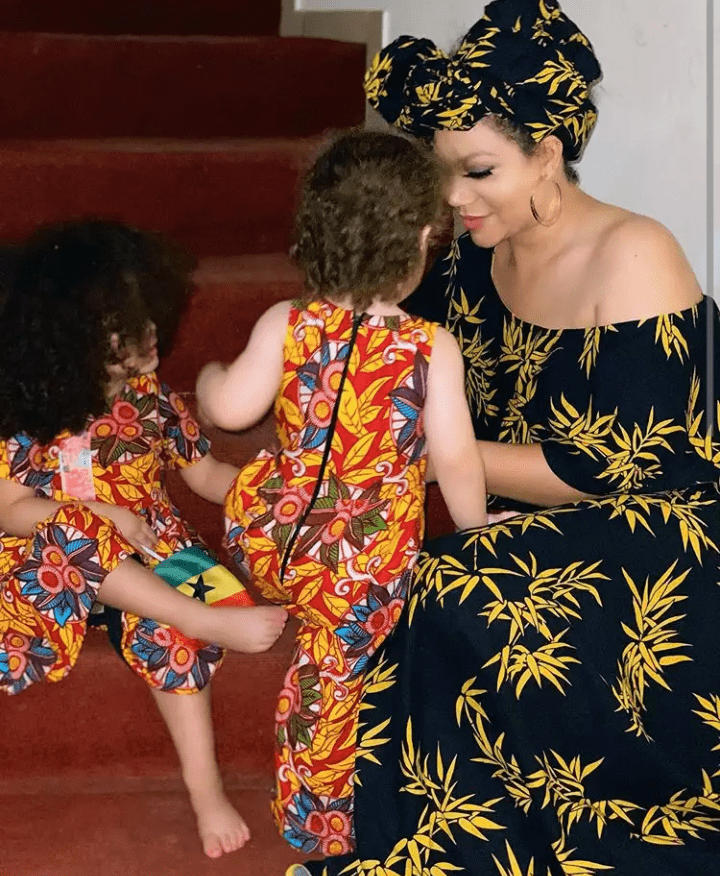 Nadia Buari Net Worth
Nadia Buari is one of the richest actresses and very respected actress in Ghana. She has a net worth of about $850,000.
Nadia Buari Age and Height
Nadia Buari is 37 years old but would become 38 years old later this year. She has a proper height as a woman of about 1.68 meters.
Awards and Nominations
Nadia Buari has gotten two nominations for Best Actress in Leading Role at the Africa Movie Academy Awards in 2009.
Nadia Cars and Houses
Nadia has several cars, and she just purchased a beautiful mansion.
Is Nadia Dead or Alive?
Nadia Buari is strong and very much alive.
Nadia Buari Instagram Followers
She is amongst the most followed Ghanaian celebrity on Instagram, with about 4 million followers around the globe.
Nadia Buari Pictures
Now we know all there is to know about Nadia Buari Biography, let's look at gorgeous photos of this stunning beauty.