How would you love to learn more about the National Open University Portal, Courses, and School Fees? Do you wonder about how much is the National Open University Admission form? Or the National Open University Portal School Fees, eligibility, and programs. In this article, we will answer all those questions you have.
Since the year 1983, the National Open University of Nigeria (NOUN) has been in existence. In 2002, it was restructured to become the largest institution with campuses spread across Nigeria as a Federal Open and Distance Learning (ODL) facility.
NOUN was the first of its kind in West Africa. Currently, there are over 45 study centers across Nigeria, and the school admits over 150,000 students every year.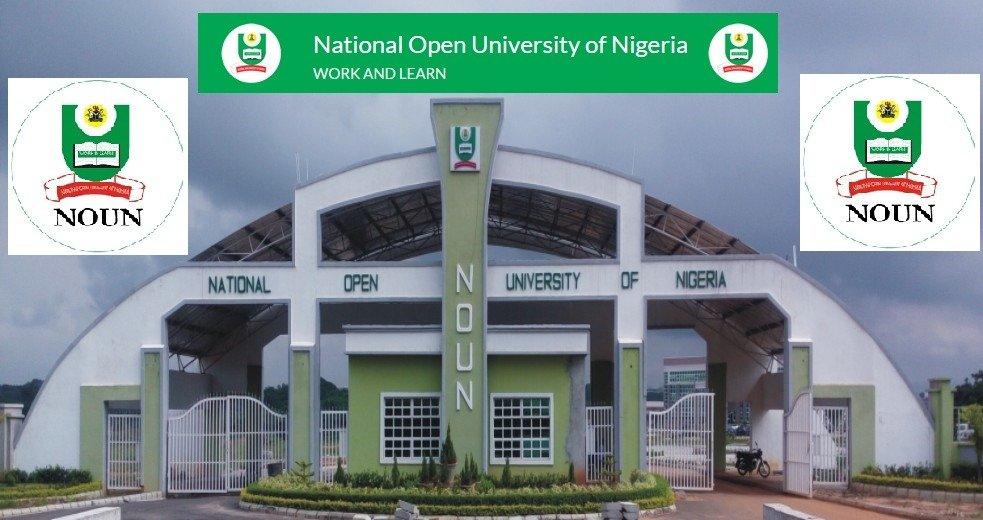 Overview of the National Open University Portal
The National Open University currently has two websites, the https://www.nou.edu.ng is the main website, but provides access to the school fees systems, centers, library, and faculties. The https://www.nounportal.org/ is meant to provide new information as it is being released.
The new NOUNilearn
To facilitate a truly e-learning platform, NOUN has released a new system called the NOUNilearn. This platform is to enable the facilitation of learning especially during the COVID-19 pandemic. NOUN's school fees also increased to accommodate this development.
You will have 24 hours access to their study resources, community support from teachers and other students completely online. Finally, the NOUNilearn is so responsive that you can view your courses via tablets and smartphones. To find out more, click here.
How to apply for admission in NOUN
To get into the NOUN, you need 5 O-Level Credits including English Language and Mathematics. Here are the simple steps to get into the NOUN
Go to NOUN website via https://www.nouonline.net/ and select Apply for Admissions
Find the programme you want to apply for, such as postgraduate, undergraduate or PhD>
On the left side, select Faculty
Next, select any Faculty of your choice and fill the form on the platform. Next view the requirements by selecting View Requirement
After which, select Apply to proceed to the pre-payment application page. Complete the remaining forms and select submit.
When done, you will be redirected to Remita to obtain your RRR invoice which is used to effect payment for the application form.
Save or write down the UNIQUE ID before selecting Continue
On the options, select Bank Branch as payment type and select Pay
Write down your RRR number or print it before going to any bank branches to pay the stipulated amount
If you are paying online with your payment card (internet banking), you will obtain the for automatically and submit.
After making payments return back to the school website, go through steps 1 to 4
On the Continue After Payment provision, enter RRR number, Unique ID, and Programme and select Proceed
Fill the form provided on the screen and click submit
Now print the admission letter and take to your preferred Study Center for screening and verification
National Open University School Fees
In recent times, a lot of tertiary schools in Nigeria have increased their school fees. The National Open University School is not left out. However,
Undergraduates
School Fees for Fresh Undergraduates – N41,000
1st Semester Returning Students – N23,000
2nd Semester Returning Students – N13,000
Postgraduates
Fresh Students – N40,000
Returning Students 1st Semester – N23,000
2nd Semester Returning Students – N13,000
Ph.D. program
New Students – N225,000
Exam fees
Undergraduate per course – N1,000
Postgraduates (PGD and Masters) – N2,000 per course.
Bear in mind that these figures are scheduled for the 2020/2021 session. Therefore, they can change in the future. For the full details and updates on school fees, click here. Note: Never pay your main school fees by bank transfer.
National Open University Courses
NOUN has four levels of students. They admit students in the undergraduate section for degree and courses, Then, they have postgraduate studies and finally diploma and certificate studies. They include:
Centre for Life-Long Learning and Workplace Training
Certificate Programmes

Proficiency Certificate in Call Centre Skills, Mobile Phone Repair
University (Academic) Certificate Programmes
Computer Literacy
Dental Office Practice
Arabic and Islamic Studies
Christian Theology
French
Hotel and Catering Management
Business Administration
Diploma

Arabic and Islamic Studies

Hotel and Catering Management.
Undergraduate Programs
School of Science and Technology
Mathematics
Computer and Mathematics (Combined Hons)
Computer Science
Data Management
Communications Technology
Agricultural Extension and Management
Nursing Science
Community Health
Environmental Science and Resource Management (ESM)
Financial Mathematics
Physics
Chemistry
Biology
School of Health Sciences
Community Health
Dental Technology
Environmental Health
School of Agricultural Sciences
Agricultural Economics and Agro Business
Agricultural Extension and Rural Development
Animal Science
Aquaculture and Fisheries Management
Soil and Land Resources Management
Crop Production and protection Sciences
School of Law
School of Education:
Science Education
Agricultural Science
Biology
Chemistry
Integrated Science
Computer Science
Mathematics
Physics
Business Education
Arts & Humanities Education
Early Childhood Education
English
French
Primary Education
School of Management Sciences
Cooperatives Management
Entrepreneurship
Accounting (in Collaboration with ICAN)
Hospitality Management
School of Arts and Social Sciences
Criminology and Security Studies
Peace Studies and Conflict Resolution
Mass Communication
English
French and International Relations
Christian Theology
Islamic Studies
Political Science
Postgraduate National Open University Courses
School of Science and Technology:
Information Technology
Information Technology
Digital Communication
Mobile (Wireless) Communication Technology
HIV/AIDS
Agric and Extension
School of Health Sciences:
HIV/AIDS Education and Management
School of Agricultural Sciences
Agricultural Extension and Management
School of Law
School of Education
Education (PGDE)
Dist. Edu (PGDDE)
Educational Administration and Planning
Science Education
Educational Technology
Educational Administration, Educational Planning, Educational Technology, Mathematics Education, Science Education.
School of Management Sciences
PGD Financial Management, Public Administration, Business Administration
Public Sector Management
Public Administration (MPA)
Business Administration (MBA)
Public Administration
Business Administration
School of Arts and Social Sciences
PGD in Criminology and Security Studies, Journalism and Mass Communication, Peace Studies and Conflict Resolution, Christian Theology.
M.Sc. Mass Communication
M.Sc. Peace Studies and Conflict Resolution
Ph.D. in English (Language/ Literature)