With Nedbank's digital channels, you get more functionality, fresh interfaces, simple navigation, and the best level of security available on the market. As one of the most popular channels on the market, this banking platform was launched in March 2018, replacing the Nedbank Internet Banking. This platform offers its users high-level security with its Nedbank ID, thereby protecting its customer's interests. Transact with confidence, securely and quickly, and keep track of your financial services at the click of a button.
How to Register For Nedbank Online Banking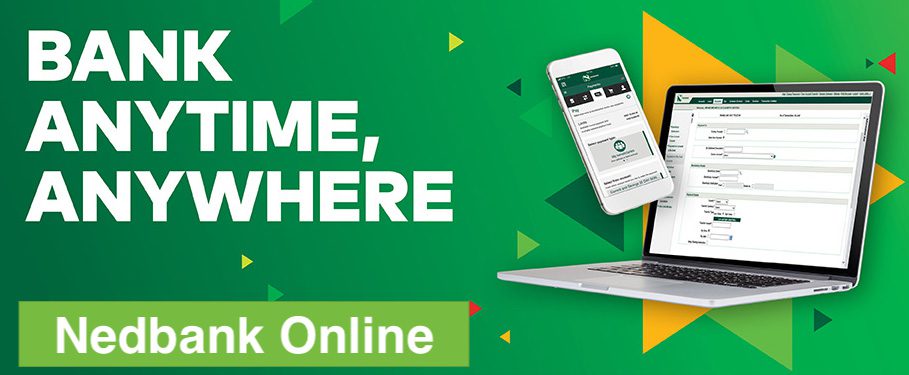 Open your browser and type in the URL, secured.nedbank.co.za, and click the 'Register' button
Enter the number on your South African identity card or the number on your foreign passport
On your telephone, accept the Approve-it message
Create a username and password for your Nedbank ID
Using your profile number, PIN, and password, connect your profile (that is, your old internet banking login details)
How to log in to your Nedbank online banking
If you've forgotten your account or password, click here. There is no issue. Your login and password can be retrieved from any of the digital channels.
To recover a forgotten username, follow these steps:
Enter the number of your South African identity card or foreign passport
An SMS will be issued to your registered cellphone number with your Nedbank ID login
To recover a forgotten password, follow these steps:
Log in with your username
On your telephone, accept the Approve-it message
Change your password to something you've never used before, adhering to the parameters presented
How to Recover Locked Nedbank ID?
It's straightforward. All you have to do is reset your password! Follow these steps.
Keep your personal Nedbank card and ATM PIN close at hand.
Open the Money App and sign in
When prompted, select 'Forgot your password?' and then press the 'Reset password' option'
An Approve-it message will now be sent to you. Kindly read it carefully and then press 1 to accept
When you get a prompt asking 'What would you like your new Nedbank ID password to be?' type in your new password
Click the 'Change password'
Once you've successfully done that, you should now be able to access your account using your new password
Your identity might need to be verified. This is all for security. The simplest method is to enter your own Nedbank card information
Next, accept the Approve-it message that was sent to your cellphone
Also, if your phone has a fingerprint feature, you can fingerprint or Face ID login or create a five-digit app PIN for future logins.