Nigeria Customs Service Recruitment 2021-How to Apply Online
This post is for those looking for how to apply for Nigeria Customs service recruitment 2021 in Nigeria. One person recently asked me if I know the processes involved to apply for Nigeria Customs service recruitment in Nigeria. So I contacted a friend working there if such recruitment is ongoing or has been announced by Nigeria Customs service. Below are my advice and guide in case you are planning to apply for the Nigeria Customs service job.
Nigeria Customs service recruitment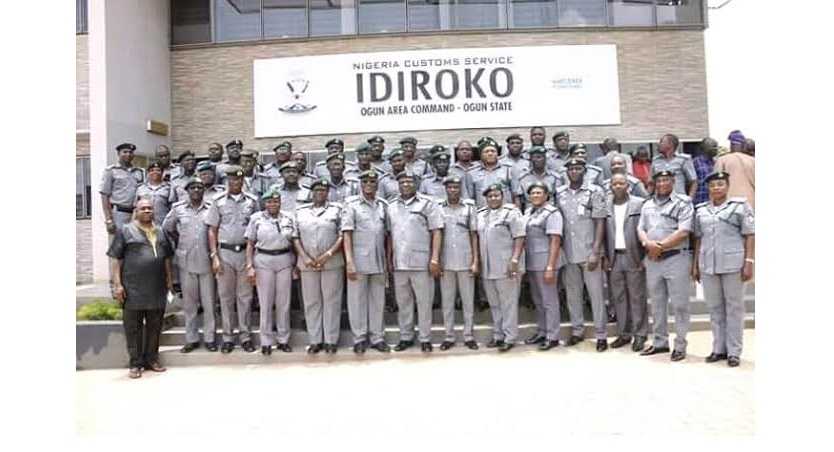 Nigeria Customs Service is a government agency saddled with the responsibilities of revenue collection and Nigerian border protection against anti-smuggling activities. People believe that a job in Nigeria custom service is the best antidote to poverty and the best job to make fast money. In view of this many Nigerians are looking for any means possible to be employed at the Nigeria customs service.
There all kinds of online advertisements claiming to be offer jobs at Nigeria customs service, my advice is to stay clear of them, don't rush into any online recruitment and make sure you verify any job portal before applying for any job online.
The internet has been inundated with a lot of fraudulent ads about Nigeria customs service recruitment, they are scammers because Nigeria Customs service recruitment has been announced yet. When the job portal for Nigeria customs service recruitment is open for application, you will be able to apply on their official website
Go to www.customs.gov.ng for any verification you will need about Nigeria customs service job and application processes before you take any action that you might regret. When the Nigeria customs service registration is on we will update this post to let you know how to apply for Nigeria customs service.
Requirements For Nigeria Customs Service Recruitment 2021
You must be a Nigeria Citizen.
You must have at least completed secondary school, also know has O level or have any other higher education Depending on the position you want to apply for.
Prisoners are not allowed to apply for the Nigeria Customs Service Recruitment 2021
You must be within the age of 18-35 to apply.
Males must be at least 1.7meters or higher in Height while females must be at least 1.64 metres.
Males also need to have a chest measurement of at least 0.87metres, the higher the better.
You also need to get certified by a Government Medical Officer/Practitioner to make sure you're physically and mentally fit for appointment in the Nigeria Customs Service.
Must also not be suffering from any kind of physical or mental disability.
You must also have a certificate of state of origin Signed by the Chairman or Secretary of your Local Government. Certificates endorsed by Liaison officers will not be accepted.
How to Apply For Nigeria Customs Service Recruitment 2021
Before we begin, you need to know the position you're about to apply for and the documents that are required by the cadre so you don't end up submitting a bachelor's degree for an inspectorate cadre. Also, do not submit more than one application, if you do, you'll be disqualified from the recruitment process. Now that we've gotten that out of the way, let's get right down to it.
First, you'll need to open a browser on your internet-enabled device and visit the recruitment page on the Nigeria Customs Service website
On the website, you'll be required to fill in the form.
Please, take your time to fill the form and try as much as possible to avoid any mistakes.
Some information that would be required of you includes Your Active Email Address, Phone Number and some other documents.
Make sure all the documents you provide have no errors and corresponds with the rest when it comes to the name, date of birth etc.
If you end up being selected for the Nigeria Customs Service Recruitment 2021, you'll be contacted. GoodLuck and we wish you the very best.