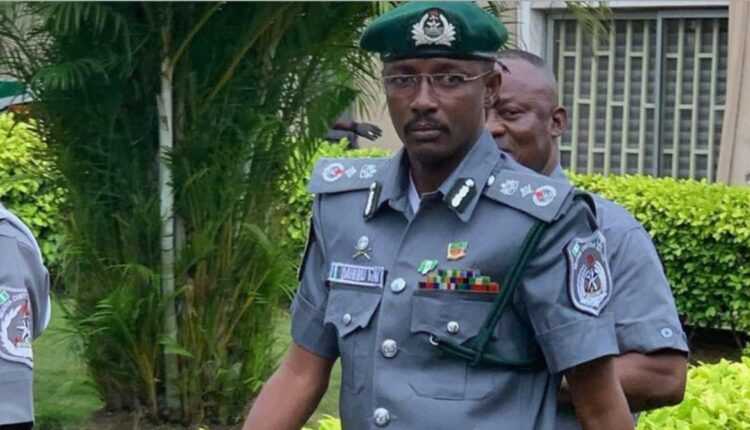 Nigeria Customs Ranks, Salary Structures, And Symbol
Do you wish to know about the Nigeria Customs ranks, salary structures, and symbol? This article would enlighten you. So, let's get started!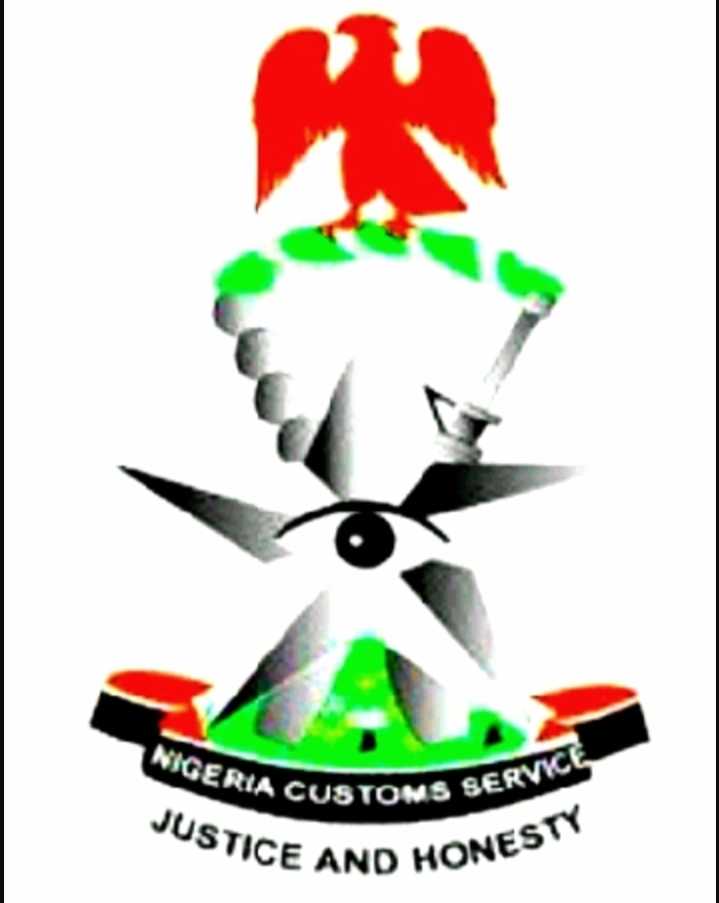 The Nigerian Customs Service (NCS) is an agency that was created in 1891, with T. A. Wall, as the first Comptroller General. Nigeria Customs Service has undergone series of transformation and rebranding and currently, it is under the Federal Ministry of Finance. It is made up of six departments namely:
Economic Relating Research and planning
Finance Administration and Technical Services
Strategic Research and Policy.
Excise and industrial incentives.
Enforcement and drugs
Tariff and Trade.
The Comptroller General of Customs is the head of the Nigeria Customs Service and all the departments that is in it. There are also Deputy Comptroller-Generals that head each of the six departments.
The Deputy Comptroller-Generals have Assistant Comptroller-Generals that handles each division under them. The Comptrollers are in charge of the units under each division. While, the Assistant Comptroller-General in the headquarters, gives direct report to the Comptroller-General, with other Special Units and four other Assistant Comptroller-Generals in various zones, which runs different area commands under their various jurisdictions. The current Comptroller General of the Nigeria Customs Service is Col. Hameed Ibrahim Ali (Rtd).
Nigeria Customs Service headquarters is located at Abidjan Street, Wuse, Zone 3,
Abuja.
Functions Of The Nigeria Customs Service (NCS)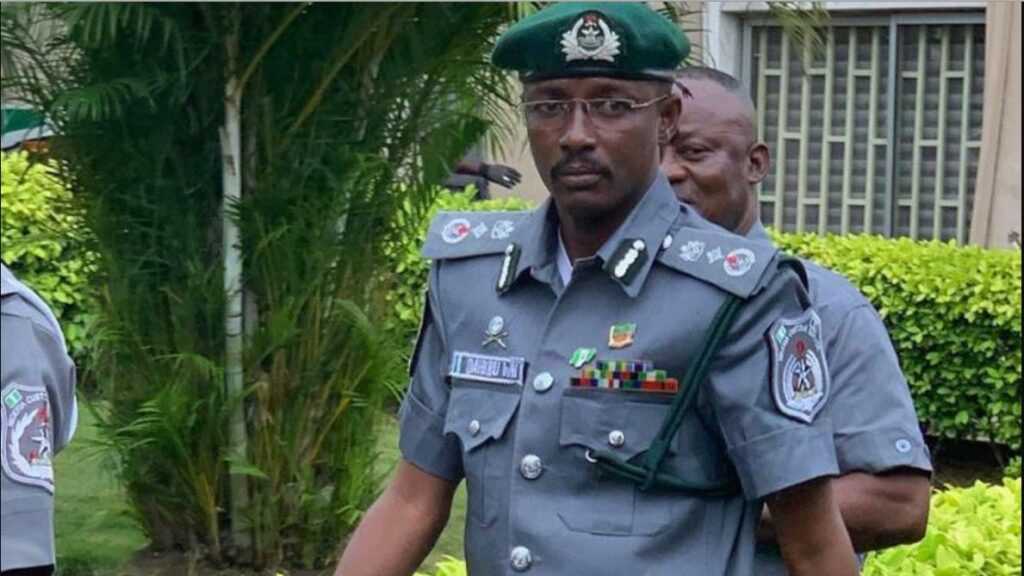 Collection of Revenue (Import /Excise Duties & other Taxes /Levies) and accounting for the same
Obstruct contraband like weapons and illegal drugs
Security functions
Verify travelers and their baggage, mail and cargo; check and collect Customs duties alongside other taxes on Goods and Services
Generating statistics for planning and Budgetary purposes
Enforce import and export restriction and prohibitions
Monitoring Foreign Exchange utilization etc.
Guard businesses against illegal trade malpractices
Anti-Smuggling activities: fighting against smuggling activity and counteracting customs fraud
Work closely with other government bodies to achieve the sole aim of developing the country
Manifest processing
Collect precise export and import data for economic statistical usage and planning
Licensing and registration of Customs Agents
As the protectors of Nigerian boarders, they use intelligence and risk assessment to target their physical checks on containers, travelers or vessels. They carry out investigation and audits, and prosecute offenders

Engaging in Research, Planning, and Enforcement of Fiscal Policies of Government
Registration and designation of collecting banks
Working in collaboration with other government agencies in all approved ports and border station
Ranks In NCS
The Nigerian Customs Service (NCS) works on the principle of ranks. The ranking system in the Nigeria Customs Service, varies from other military or paramilitary bodies in the country. Therefore, the rank is a vital factor in salary payments and the responsibilities of officials. Below, are the various hierarchy in the Nigeria Customs Service, beginning from the highest ranked officer to the least ranked officer.
Comptroller General.
Deputy Comptroller General.
Assistant Comptroller General.
Comptroller.
Deputy Comptroller.
Assistant Comptroller.
Chief Superintendent Customs Officer.
Deputy Superintendent Customs Officer.
Assistant Superintendent of Customs I.
Assistant Superintendent of Customs II.
Inspector of Customs.
Assistant Inspector Of Customs.
Custom Assistant.
Ranks it would interest you to know that the highest rank is the Comptroller General. These ranks allow for the due-process in the system. This way officials' growth is monitored.
Salary Structure(Annually)
In the Nigerian Customs Service, salaries are paid based on the Consolidated Paramilitary Structure (CONPASS). This is the standard structure of payment in the Nigerian Immigration Service (NIS), Federal Fire Service in Nigeria, and every other paramilitary agency in Nigeria, salaries for custom officers are paid according to ranks. This means that the higher your rank the higher your pay.
Comptroller General: N2,870,000 – N2,500,000.
Deputy Comptroller General: N2,570,000 – N2,400,000.
Assistant Comptroller General: N2,470,000 – N2,280,000.
Comptroller: N2,070,000 – N1,880,000
Deputy Comptroller: N1,770,000 – N 1,580,000.
Assistant Comptroller: N1,157,000 -N1,1480,000.
Chief Superintendent of Customs I: N1,370,000 – N1,280,000.
Deputy Superintendent of Customs II: N1,270,000 – N1,180,000.
Assistant Superintendent of Customs: N1,070,000 – N980,000.
Inspector of Customs: N970,000 – N880,000.
Assistant Inspector Of Customs: N870,000 – N780,000.
Custom Assistant: N770,000 – N680,000.
Benefits And Allowances Of Customs Officers
House maintenance
Torchlight
Hazards
Transport
Meal subsidy
Uniform maintenance
Utility
Plain-Cloth allowance
General Services
Personal Servant (entitled officers only)
Furniture allowance
Hardiness allowance
Detective
This is why Year after year, thousands of youths apply to join the Nigerian Customs Service, but few and most qualified, are recruited for the job. The sensitivity of the agency and the training involved have made it that only accountable and responsible people are employed.