What do you know about the list of north west states in Nigeria? This article would enlighten you more. So, let's begin!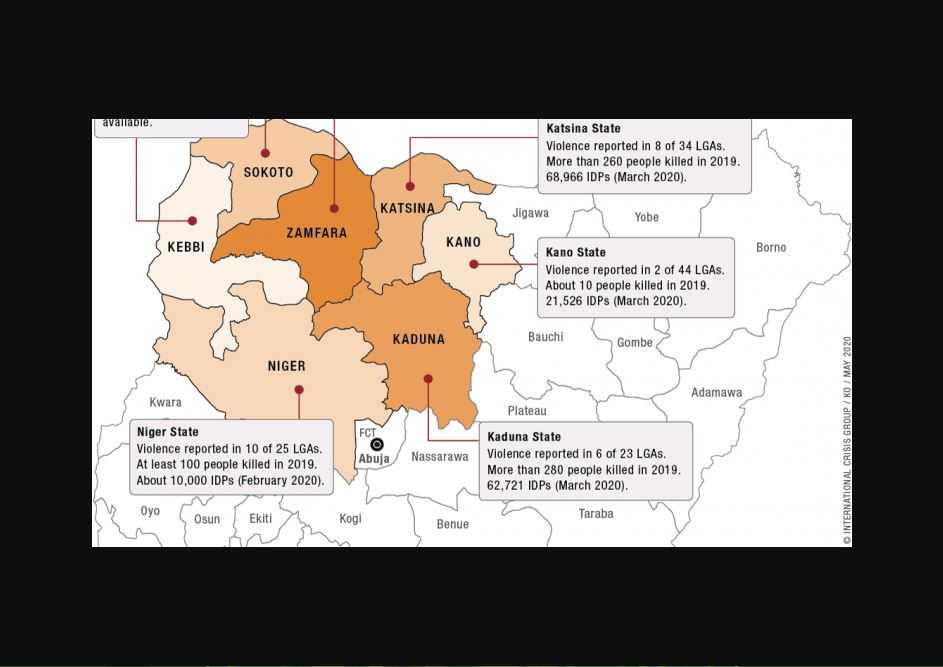 The Northwest states in Nigeria are considered to be the largest in terms of landmass and size. Compared to the south and the east. These states are highly dominated by farmers, cattle rearers; agriculturists as a whole.
The major occupants of these states are the Hausas and Fulanis.
This blog post is a list of the states that makes up the northwestern part of the country. Their population, geographical area, and agricultural produce will also be included. Read on!
The North West States
The Northwestern region of Nigeria is made up of seven (7) states.
Below are the northwest states in Nigeria:
Jigawa
Kaduna
Kano
Katsina
Kebbi
Sokoto
Zamfara
Now let's look at these states individually and know some facts about them.
Starting with the first on the list; Jigawa
Jigawa State
With its capital as Dutse, Jigawa was created on 27 August 1991. It was created from the northeastern part of Kano state. Its land area is about 23,154km². Jigawa has a total population of 4,361,002 which makes it the eighth-most populated state in Nigeria. Jigawa consists of plains covered by wooded savanna in the south. And in the north covered by scrub vegetation.
The natives of this state are mostly farmers producing major crops including groundnuts, cotton, sorghum, cowpea, rice (grown in the river valley), and millet. They also herd cattle, sheep, and goats.
The Hausas and Fulanis are the major occupants of the state.
Some Academic Institutions In Jigawa State
Jigawa State University
Federal University Dutse, Jigawa
Sule Lamido University, Kafin Hausas
Jigawa State College Of Education
Binyaminu Usman College Of Agriculture, Hadejia
The National Open University Of Nigeria, and others.
Kaduna State
Kaduna state is on the Kaduna River and has its capital as Kaduna. The name 'Kaduna' was derived from the Hausa word, 'Kada'.
Kaduna state's natural vegetation consists largely of savanna woodlands. The state produces groundnuts and cotton for export. It also produces other cash crops like ginger, pepper, and shea nuts.
Kaduna's land area is about 17,781km² and a population of 6,066,562 according to the 2006 census.
Some Academic Institutions In Kaduna State
Ahmadu Bello University, Zaria
Greenfield University, Kaduna
Kaduna State University, Kaduna
Nigerian Defence Academy Kaduna
Air Force Institute Of Technology, Kaduna, and others.
Kano State
Kano state with its capital as Kano is located on the Jakara River. It was created on May 27, 1967. The state was traditionally founded by a blacksmith of the Gaya tribe, Kano.
They exported leatherwork, cloth, and metal wares in the past, just in return for kola nuts, salt, and slaves from Ghana, the Sahara, Bauchi, and Adamawa emirates respectively. Currently, they export hides and skins majorly.
Kano has a total population of 4,155,000 according to the 2016 census and a land area of 20,131km².
Some Academic Institutions In Kano State
Kano State University Of Science & Technology(KUST)
Bayero University Kano(BUK)
Skyline University Nigeria (SUN)
Maitama Sule University, Kano
Kano State Polytechnic (KANOPOLY), and others
Katsina State
Katsina also has its capital as Katsina. It is located about 260 kilometers east of Sokoto and 135 kilometers Northwest of Kano. The estimated population in 2016 was 429,000.
The state produces cotton, hides, millet, guinea corn, and groundnuts. Katsina has a land area of 142km².
Some Academic Institutions In Katsina State
Umar Musa Yar' Adua University Katsina
Federal University, Dutsin-Ma, Katsina
Al-Qalam University, Katsina
Abdu Gausau Polytechnic, and others.
Kebbi State
The capital of Kebbi state is Birnin Kebbi. Kebbi was created on August 27, 1991, out of a part of Sokoto State. Kebbi has a total land area of 36,800km². The state produces cash crops including groundnuts, rice, and cotton. They also produce millet, onions, sorghum, and cowpeas.
Fulani, Dakarki, Kamberi, and Hausa are the major ethnic groups in Kebbi state.
According to the 2016 census, Kebbi has a population of 3,238,628.
Some Academic Institutions In Kebbi State
Kebbi State University, Kebbi
Federal University, Birnin Kebbi
Adamu Augie College Of Education
College Of Basic And Advanced Studies Yauri and others.
Sokoto State
Sokoto state is located near the confluence of the Rima and Sokoto River. It has its capital as Sokoto.
Sokoto exports leather crafts majorly. The state also trades; kola nuts, cattle hides, sheep and goatskins, camel hides, millet, sorghum, rice, groundnuts, fish, cotton, tobacco, and onions.
According to the 2016 census, Sokoto has a population of 815,000.
Some Academic Institutions In Sokoto State
Sokoto State University
Usman Dan Fodio University Sokoto
Shehu Shagari College Of Education
The Polytechnic Of Sokoto State, and others
Zamfara State
Zamfara has its capital as Gusau. The state was created on October 1, 1996. It has a total land area of 39,762km² making it the 7th largest in Nigeria. Zamfara has a population of 3,278,873 according to the 2006 census.
The Hausas and Fulanis are major occupants of the state.
Some Academic Institutions In Zamfara State
Federal State University, Gusau, Zamfara
Zamfara State University
Here you have it! These are the 7 states that make up the North-Western region of Nigeria.
From the information provided above, you would notice that the people of the north west states in Nigeria, are majorly interested in agriculture than oil and gas. This might be because they are blessed with very rich and fertile soil for planting.
Please, you can also share below, what you think about the north west states in Nigeria.