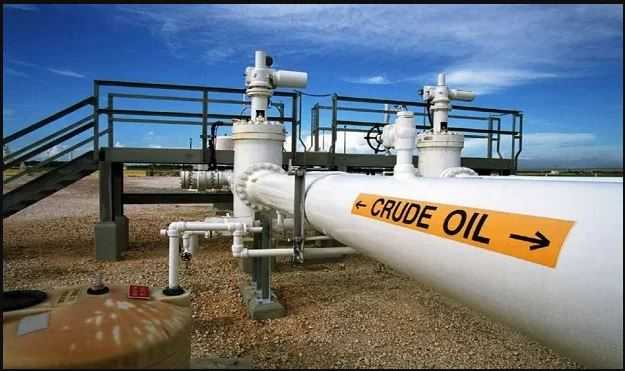 List of oil-producing states in Nigeria (2020)
Do you wish to know the list oil-producing states in Nigeria(2020)? This article got you covered. So, here we go!
The oil in this context is Crude Oil. Nigeria is the largest Oil producing country in Africa and the sixth in the world rank. Daily, Nigeria produces 2.5million barrels of crude oil approximately.  And this happens in the nine  States of the Niger Delta region. These oil producing states are; Akwa Ibom, Delta, Lagos, Rivers, Ondo Edo, Imo, Abia and Bayelsa.
Oil-producing States In Nigeria(2020)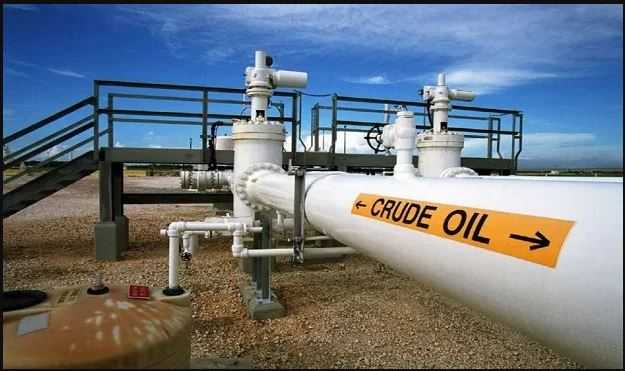 Akwa Ibom State
Since its discovery in 1956 by Shell-Bp, oil has been a major source of revenue in Nigeria and accounts for more than 90% of the country's export revenue.
Akwa ibom has proven to truly be the "Land of Promise", with the rapid developments and being the largest oil-producing state in Nigeria. The state contributes 31.4% of the oil produced daily.  The state has thirty-one Local Government areas and three major ethnic groups;the  Ibibios, Anangs and Oron. Its capital Uyo, is a bubbly city that encourages economic activities.
Delta State
This is the second largest oil-producing state in Nigeria, with twenty-five Local Government Areas and 4million populants. The capital of Delta is Asaba and its major ethnic groups are the Urhobos, Isokos and the Itsekiris. They are also rich in rubber, fine sand, clay and timbre.
Rivers State
This used to be the largest oil-producing state before Akwa Ibom state discovered more oil wells. This state contributes 21.43% of the total crude oil output in the country and has a population of 5million in all the twenty-three Local Government Areas. Its capital is Port Harcourt and it refines crude oil more than any other state.
Ondo State
For now, Ondo is the only western state apart from Lagos, that is an oil-producing state in Nigeria. Its capital is Akure and its also blessed with tare sand and bitumen. It has nineteen Local Government Areas and has a population of 3.5million people.
Edo State
Having its capital in Benin city, Edo state produces 2.06% of the crude oil available in the country. With eighteen Local Government Areas, it is made up of 4 major ethnic groups; the Bini, Esan, Owan, and Etsako and has a population of approximately 5million people. They are also rich in limestone, fine sand, clay, iron ore, granite and gold.
Imo State
Out of the twenty-seven LGA in Imo, Ohaji/Egbema, Oguta, Oru East, Iho, Oru West, Obowo and Ngor Okpala Local Government Areas are the only established oil producing commuinties so far. It has over163 oil wells and contributes 1.06% to the daily production of oil in the country.The state has over 4.8 million people. They are also rich in Lead, fine sand, clay, limestone and zinc. Its capital is Owerri.
Abia State
This igbo speaking state is a vibrant state filled with diverse economic activities and popular for one of its business cities, Aba. It is one of the oil producing states, and accounts for 0.68% of daily oil production in the country. Its capital is Umuahia.
Lagos State
Also known as the largest economic hub in the country, Lagos is the first state outside the Niger Delta to become an oil-producing state in Nigeria. Lagos, the centre of Excellence has Ikeja as its capital, with over 14million populants and a total of 37 local Government Areas.
Lagos joined the oil producing states in 2006 as crude oil was discovered in Badagry by Yinka Folawiyo Petroleum Company Limited. And as result enjoys the 13% derivation due to every oil-producing state in Nigeria.
Bayelsa State
The history of Crude oil can be traced to Bayelsa state, where it was first discovered in Oloibiri, after so many years and attempts. It has its capital in Yenagoa and is the least populated state. It has eight Local Government Areas.
Conclusion
As large as Nigeria is as a nation, only 7.5% of the area produces oil. Now imagine, how the economy will be if oil was discovered in more states. Life will be made comfortable for the average Nigerian.
Crude oil has been our major source of revenue for decades, thanks to these nine oil-producing states in Nigeria.
Please, kindly share your views concerning the list oil-producing states in Nigeria (2020).