Are you searching for Omoye Assata Lynn Networth, Age, and facts you need to know about her? Well, you've come to the right post, just sit back and read. Omoye Assata Lynn is the daughter of popular American rapper Common (Lonnie Rashid Lynn) and Kin Jones. According to the hip-hop artist, one of the most significant things to have happened in his life was the birth of Omoye. The celebrity child is fast becoming fans' favourite and people are eager to know more about her.
Omoye Assata Lynn Networth and Age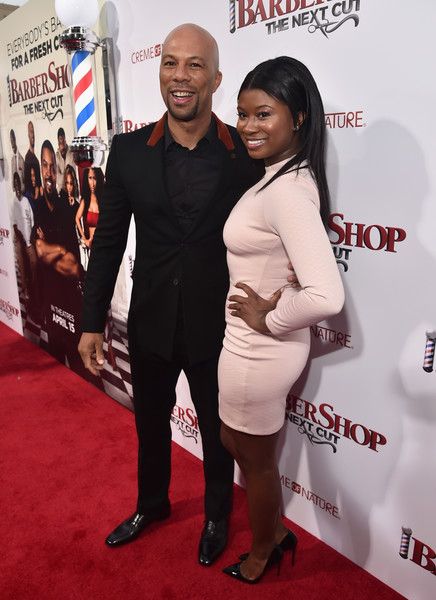 Born in 1997 in the United States of America, Omoye Assata Lynn is 24 years old. She has an unverified net worth of 1 million USD. But we know her father Common is worth $45 million.
Facts about Omoye Assata Lynn
• Omoye Assata Lynn was born by Kim Jones in 1997 when Kim was still in a relationship with Common. The report says that Omoye was born in the same year that Common had planned to release his third studio album – One Day It'll All Make Sense, but he eventually pushed the release to the following year.
• The American rapper named his daughter after an African-American activist Assata Shakur who was a member of the former Black Panther Party (BPP). Assata is believed to have played an important role in Black Liberation in the United States. Omoye means "blessed baby" according to what Common wrote in his book (Someday It'll All Make Sense) when speaking of his decision – "we named her Omoye Assata Lynn. Omoye means "blessed baby" because that's what she was to us. Assata was for Assata Shakur because our daughter was destined to become a fighter, even a revolutionary."
• The hip-hop artist dedicated his second single rap titled "Retrospect For Life", from the 1997 album – "One Day It'll Make Sense", to his daughter Omoye Assata Lynn. The track featured Lauryn Hill and a video was released later on which was also shot by Lauryn Hill.
• According to Lonnie Rashid Lynn – Common, Omoye prefers music by Beyonce and Chicago's Chance the Rapper to his music.
• Omoye Assata Lynn aspires to become a lawyer like Barack and Michelle Obama.
Omoye Assata Lynn Profile
| | Omoye Assata Lynn |
| --- | --- |
| Full Name | Omoye Assata Lynn |
| Date of Birth | 1997 |
| Age | 24 years |
| Place of Birth | United States of America |
| Nationality | American |
| Ethnicity | Black |
| Education | Howard University |
| Father | Lonnie Corant Jaman Shuka Rashid Lynn Jr(Common) |
| Mother | Kim Jones |
| Siblings | NA |
| Marital Status | Single |
| Source of Income | Father's wealth |
| Eye Color | Black |
| Hair Color | Black |
| Social Media | Instagram |