If you have heard about the recent tug of war at the Federal High Court, Abuja yesterday. Then the name Omoyele Sowore, owner of Sahara Reporters may come to mind. In this article, we shed more details on the life of Sowore.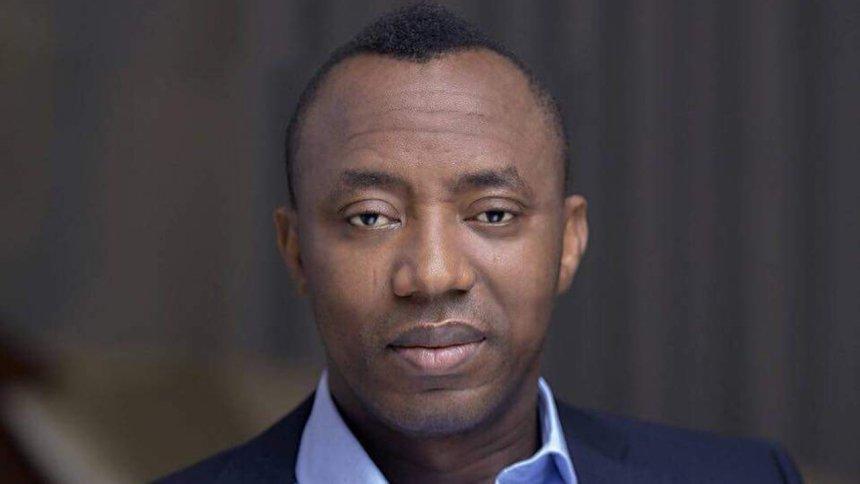 Omoyele Sowore is the founder of the online news agency, Sahara Reporters. He is also a Nigerian Human Rights Activist and pro-democracy campaigner. Sowore also participated in the 2019 Presidential Election. He emerged with only 33,953 votes ahead of Fela Durotoye (Alliance for New Nigeria) and Kingsley Moghalu (Young Democratic Party).
How old is Sowore | Omoyele Sowore Biography
Omoyele's life story began on 16 February 1971 in the Niger Delta Region. However, Omoyele Sowore hails from Ese-Odo, Ondo State. He was born into a polygamous home with sixteen children. Sowore learned to ride the motorcycle at age 12, so he could go fishing for food for the family before going to school.
Growing up, there was no telling that Sowore will go into Journalism or take up activism. However, his love for the media and journalism began to grow during the Nigerian Military rule. He discovered that the media was so powerful that it could be used as a potent rule to combat the ails of the Nigerian Government.
Omoyele Sowore Education
In 1989, Sowore gained admission to study Geography and Planning at the University of Lagos. However, he had an extended stay in school due to his active involvement in political rallies and activism in School. He was even expelled twice before allowed to finish with two extra years.
After studying at the University of Lagos for 6 years, he moved to the United States. There he did his Master's degree in Public Administration at Columbia University.
Activism in school
The same year he gained admission, he took part in protests against the conditions of an International Monetary Fund loan of $120 million used for the Nigerian oil pipeline. Omoyele Sowore and many other students, amounting to over 5,100 also protested against the Nigerian government in 1992. The police opened fire on the students and killed over seven of them.
In that same protest, Sowore was also arrested and tortured. In 1993, Omoyele was actively involved in the demands of a Democratic government. Due to his outspoken nature, he was arrested severally, detained and his life threatened by government officials.
In 1992, he became the President of the University of Lagos Student Union Government. he held the position until 1994. During his tenure as SUG President at UNILAG, Sowore was actively involved in the fight against corruption and cultism.
In 1999, he was almost killed by members of an unknown cult in his University. After the attack, Sowore left Nigeria to seek treatments for his injuries.
Arriving United States – Career
When Sowore arrived in the United States, he began the online news platform, Sahara Reporters. At the time, the online news platform was just in a small room in New York in 2006. His ambition was to fight against the wrongful and corrupt government practices in Nigeria. Omidyar Foundation and Ford Foundation gave him grants at the time, which served as a financial advantage for the website.
By 2009, Omoyele Sowore's Sahara Reporters had become an international sensation. This happened when the platform identified and punished Umar Farouk Abdulmutallab's photo when the later attempted to bomb an aircraft in the USA. Umar Farouk Abdulmutallab was better known at the time as the "Underwear Bomber."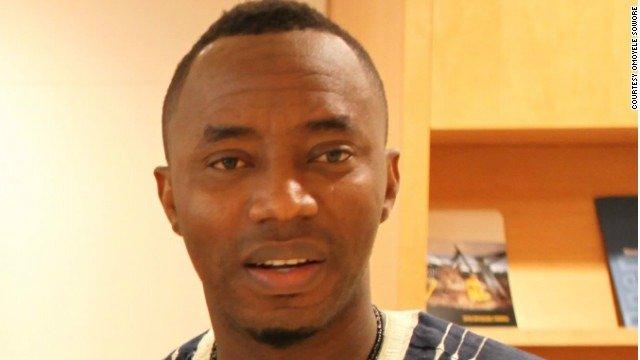 Presidential Campaign
On 25 February 2018, Sowore declared that he was running for the 2019 Nigerian General Election. By August, he created the political party. He called the political party, the African Action Congress. At the parties' primaries, he became their Presidential Candidate.
He visited many well-known dignitaries including the likes of Wole Soyinka and the Emir of Kano. Later, he embarked on a fundraising tour across the United States of America, the UK, and Australia. Sowore also visited Luton, London on 10 November 2018.
Omoyele Sowore Wife
Sowore is happily married to Opeyemi Sowore. They got married in 2004 and have been residing in the United States since then. Apart from the name of his wife, Omoyele Sowore's keeps his personal affairs from the public. Sowore prefers to exclude his wife, kids, and family from his campaigns and activism.
Omoyele Sowore latest Controversies
Sowore has faced multiple controversies since his days at the University of Lagos up until this moment. On many occasions during his Presidential campaign, security officials beat and arrest him for no reason.
One such visit to the Ooni of Ife, Oba Ogunwusi turned into a mess. The guards at the palace reportedly beat him up because Sowore did not inform the Ooni about his visit before his arrival.
There have also been accusations that Sowore uses his website to promote and extort money from politicians.
In the news
On 3 August 2019, the DSS arrested Sowore. This came after he tweeted that the Nigerian Presidential and Governmental elections were not credible.
"All that is needed for a #Revolution is for the oppressed to choose a date they desire for liberty, not subjected to the approval of the oppressor," he tweeted on 2 August.
The following day, DSS picked him up on charges of cyberstalking, money laundering, treason and sharing false and insulting information about the President. He denied all charges. On 24th of September 2019, the courts granted him bail, but the DSS continued to hold him stating that no one had come to pick him up.
However, Sahara Reporters released statements that Sowore's lawyers were denied from accessing him. Because of these controversies, his wife, Opeyemi sparked a global decry about the failures of Nigeria's democracy. On 29 September, Sowore made his first appearance. He stated that the DSS mistreated him and keep him in a dark room for many days.
After being freed from bail, Opeyemi was yet again whisked off. This time in the middle of a case right within the high courts, which is a judicial blunder. This led to serious struggles as the lawmakers refused to allow the DSS to leave the courts with Sowore.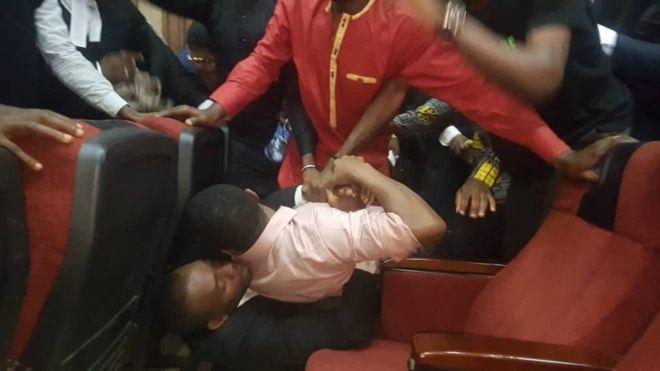 Net worth
Sowore has diverse offline and online investments, which are all operated in the U.S. There is no accurate description of all he has. But we do have insights into the net worth of his website, Sahara reporters.
Sahara Reporters is work over $10 million. Many sources reveal that many multinational organizations currently fund, the news platform.