Do you know the easy steps to enable "Pay with PayPal" On Flutterwave? In this article, we will talk about how you can accept a Paypal payment manually. Yes, Flutterwave PayPal is now a thing, and Nigeria is
This article will tell you all you need to know about it. So, let's dive in!
In the past, it was difficult for businesses in some African countries to receive money from PayPal. There was no means for companies to receive money from their clients who were from other continents. But, with the latest collaboration with PayPal and Flutterwave, that difficulty will be a thing of the past. 
In this article, you will know what PayPal and Flutterwave are all about. You also know the easy steps to enable "Pay with PayPal" on Flutterwave.
Just read on!
What is PayPal?
PayPal is an online payment system that supports most online transactions, an electronic alternative to regular checks and money orders.
What is Flutterwave?
Flutterwave is a system that permits people, in mainly African countries, to process credit cards and local alternative payments.
Recently, the African payment company, Flutterwave, announced their new partnership with PayPal. This partnership will permit all PayPal customers globally to pay African business owners through the "Pay with PayPal" feature.
So, African businesses can now link with over 377 million PayPal accounts globally and surpass the limitations of the African continent payment systems.
One of the easy steps to enable "Pay with PayPal" on Flutterwave is the e-payment gateway. The e-payment gateway accepts card payments. 
Businesses in Africa can now sell their products to clients virtually, in all the countries that support PayPal payments. African businesses can also receive their payments quickly from their clients in those countries where PayPal is embedded.
How to Enable "Pay with PayPal" On Flutterwave
To enable "Pay with PayPal" on Flutterwave, you have to follow the steps given below:
Your African business must be registered with Flutterwave for it to be eligible to receive payments through PayPal. So you need to sign up on Flutterwave to get started.
Immediately, the business is registered, then the PayPal payment option on the dashboard can be enabled. 
Log-on to your Flutterwave dashboard and go to the 'Account Settings tab of the Settings page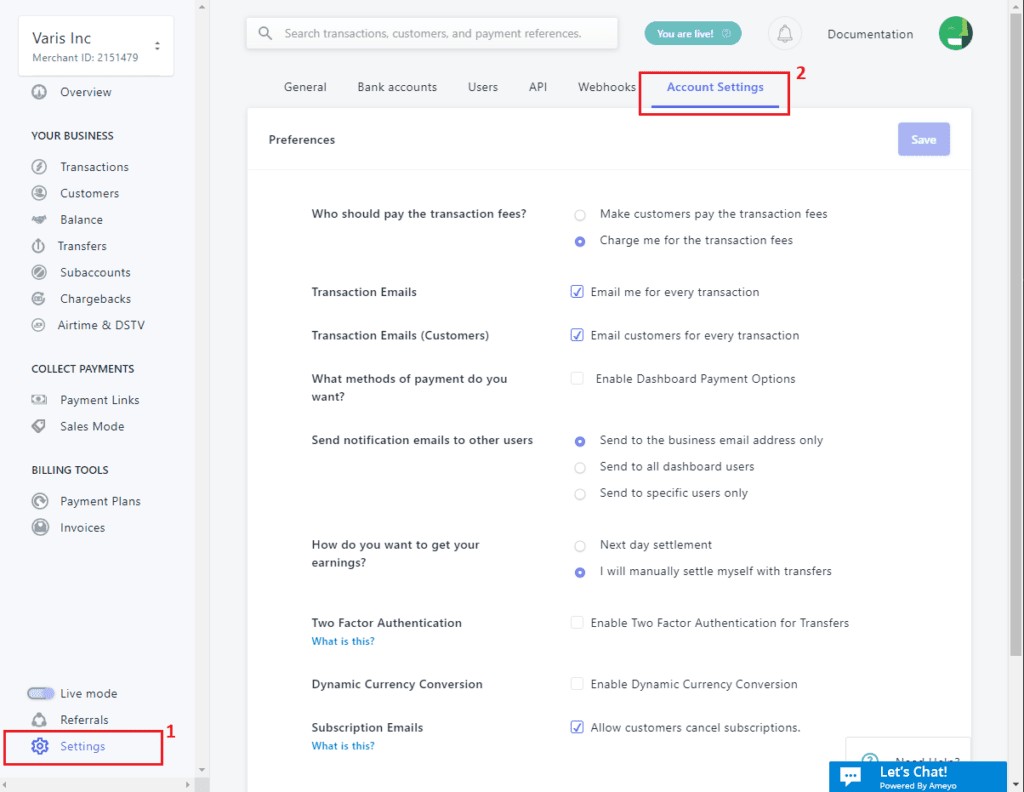 Next, click to "Enable Dashboard Payment Options'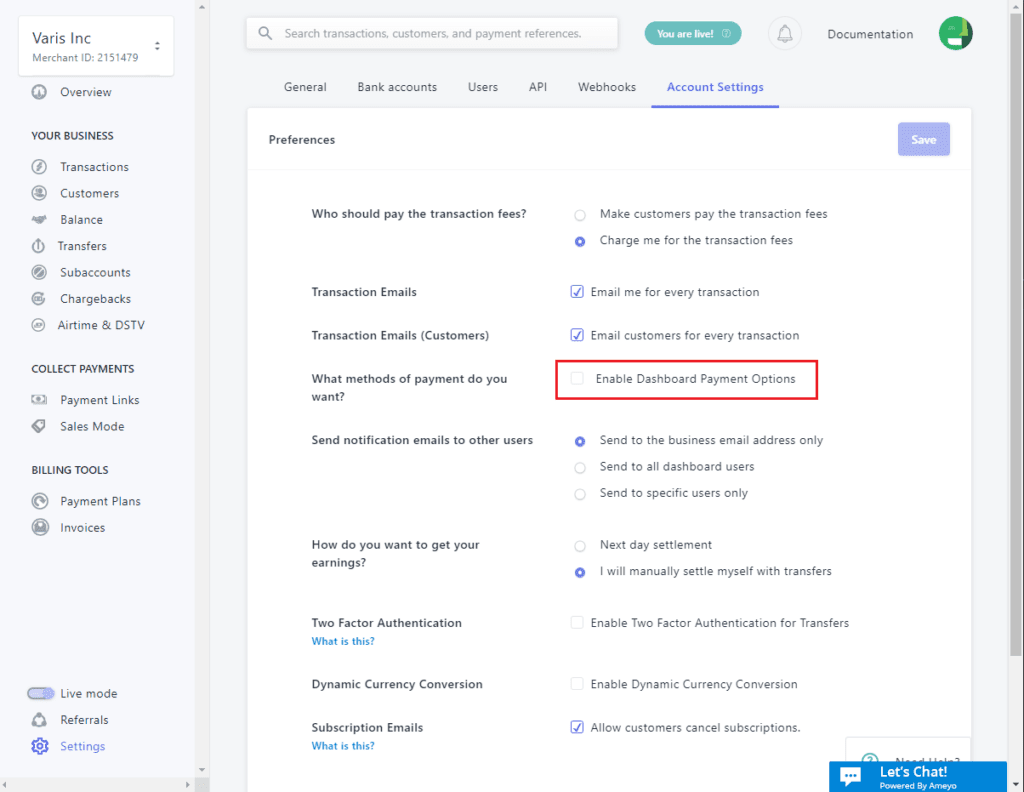 Once you see the list of payment methods, choose the Pay with Pay Pal option and that's it.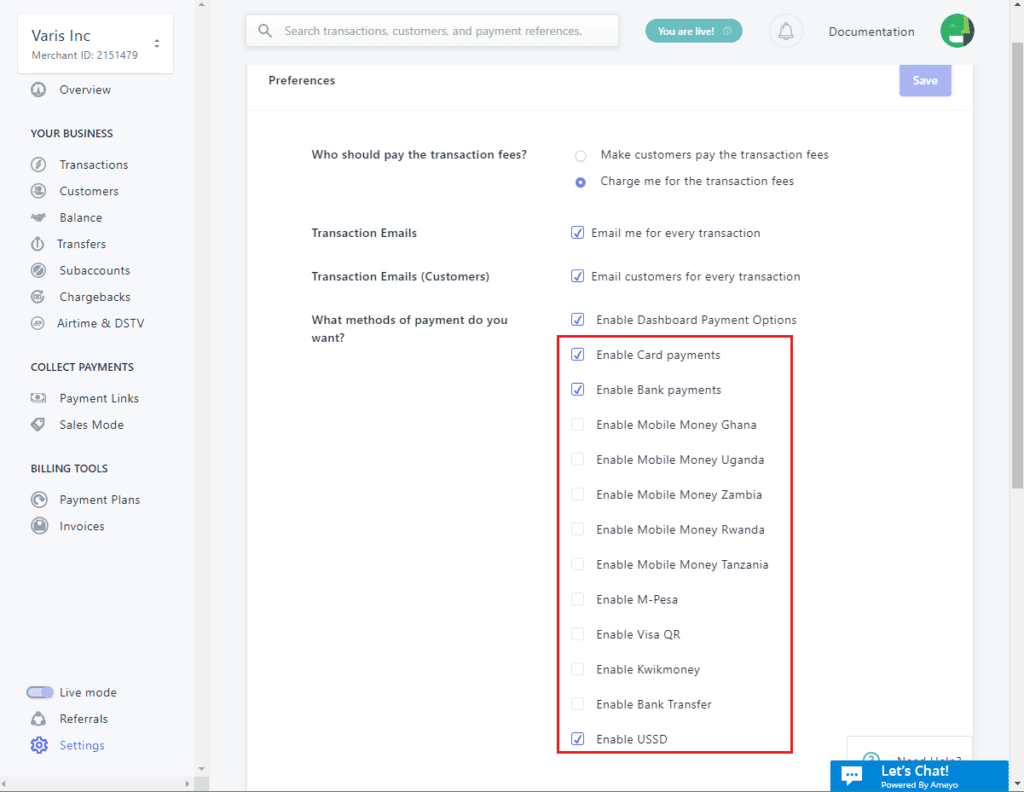 Once the PayPal payment option is enabled, your clients worldwide can then see the "Pay with PayPal" option during checkout.
How can Clients Use PayPal to Pay you as a Flutterwave merchant?
As said earlier, when your clients wish to pay you, they will find the "Pay with Paypal' option after you've enabled and registered for it.
Once they click the 'Pay with PayPal' button, it redirects them to their Paypal account and they can complete the payment as usual.
After paying, they will be automatically redirected to the merchant's checkout page as payment is confirmed on the modal.
Do note that: PayPal transaction fees of 4.4% of the transaction value + $0.30 per transaction apply.
Do you have any other questions, especially about the PayPal side of things, do visit this PayPal FAQ page.
Statements From The CEO of Flutterwave
The Founder and Chief Executive Officer (CEO) of Flutterwave is Olugbenga Agboola. 
The Flutterwave CEO said that the company was happy to have brought PayPal's complete services to Africa's businesses. He further stated that the partnership with PayPal strengthens its vision of developing a flawless digital payment system for Africa's business community, which can now free do business transactions with clients from other continents.
Mr. Olugbenga Agboola also emphasized PayPal's global reach and the opening of their merchants to new markets. He said that working with PayPal will boost its commitment to its clients and service users because Flutterwave will enable them to transact and expand their business operations to get to new markets.
He added that there had been so much progress in Africa since Flutterwave emerged. Since its origination, it has carried out more than 140 million transactions worth more than $9 billion around the globe.
The new collaboration between Flutterwave and PayPal will surely increase the number of transactions.
Most Merchants in Africa that have registered business accounts with Flutterwave have already started enjoying the "Pay with PayPal" on Flutterwave. The "Pay with PayPal" service will also be operational in about 50 African countries and globally. Individual merchants on the Flutterwave platform would also benefit from the "Pay with PayPal" services.
Since the inception of Flutterwave in Africa, countries on their platform could only send money outside the continent. Kenya, South Africa, Egypt, Algeria, Lesotho, Malawi, Senegal, Morocco, Mozambique, Botswana, Seychelles, and Mauritius.
Flutterwave has collaborated with other companies to deliver remarkable services to their clients and users. Such collaborations with Visa to launch Barter, Worldpay FIS that is meant for payments in Africa and Alipay allow digital payments between Africa and China. But, undoubtedly, the partnership with PayPal is Flutterwave's best collaboration so far.
The Flutterwave CEO, Mr. Olugbenga Agboola, said that Flutterwave absorbs most of the risk that PayPal thinks it will face if it opens its platform to merchants in most African countries. This, in turn, still favors Flutterwave because multinationals who want to break into the Africa markets will see them as a reliable payment company.
Now you know about the easy steps to enable "Pay with PayPal" on Flutterwave. You can now register your business with Flutterwave and begin to receive payments from your customers in other non-African continents through the "Pay with PayPal" feature.
Please, kindly share your views and thoughts in the comments section below.