Do you want to know about Peace Ogor BBNaija, her biography, profile, age, net worth, and whether if she is married or not? In this post, we'll discuss everything you need to know about Big Brother Naija female housemate Peace Ogor.
Peace Ogor emerged as the first HoH (Head of House) for season 6 of the Big Brother Naija TV show which is themed "Shine Ya Eyes". And as you would expect, many Nigerians are shinning their eyes towards this slim dark lady.
Peace Ogor BBNaija Biography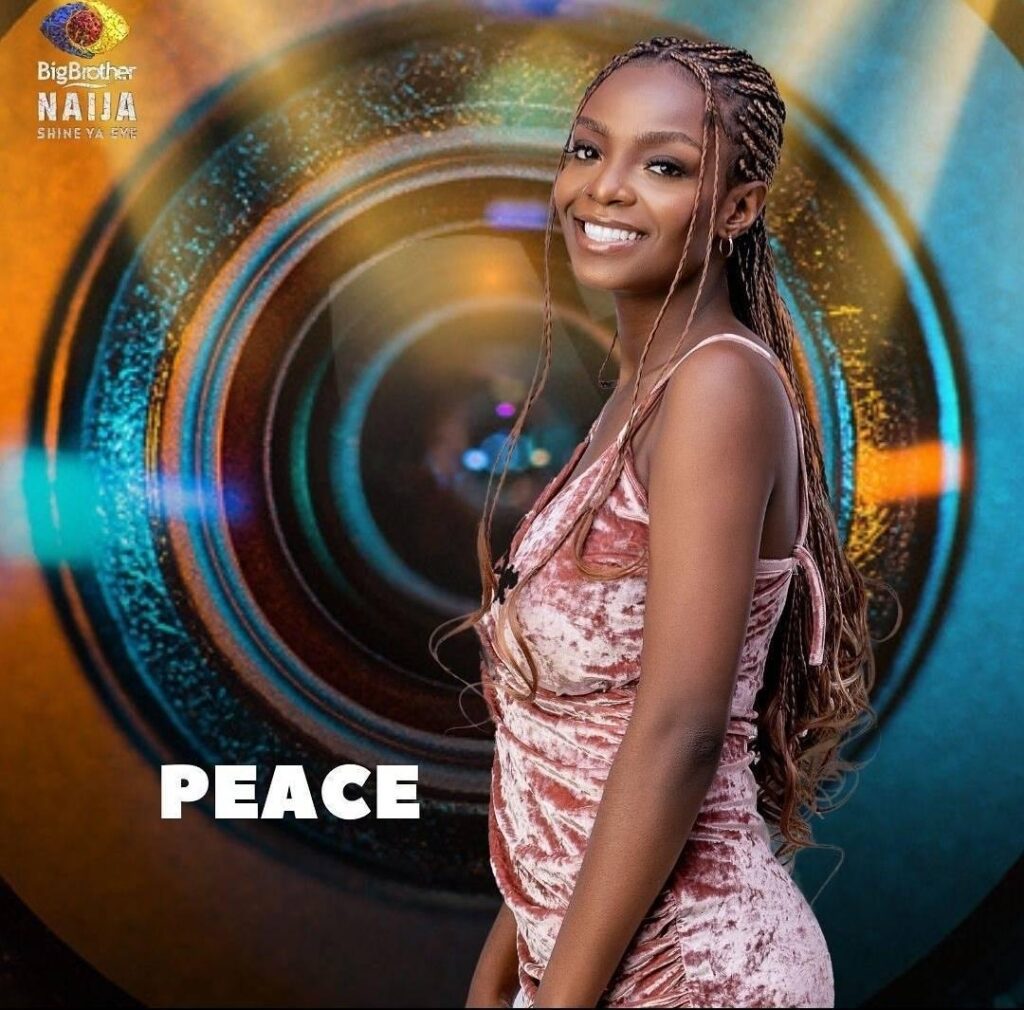 Peace Ogor is a 26 years old entrepreneur from Port Harcourt, Rivers State. Her hobbies are sleeping, eating, and relaxing. Peace describes herself as "a sociable, fun, daring team player" and believes that her multicultural background makes her relatable. She affirms that though she is always on the go, she refuels her social gas by spending time with her family. Peace affirms that she's a preacher of love but also has an equal amount of madness.
Peace Ogor BBNaija Age
Peace was born in the year 1995 and she's 26 years old.
IsPeace Ogor BBNaija Married?
Peace Ogor BBNaija is not married but she is in a relationship with her boyfriend. We do not know the name of her boyfriend as of the time of writing this post. We will keep you updated.
Peace Ogor BBNaija Net Worth
It is hard to gauge how much Peace Ogor is worth right now. But according to her, she was inspired to open her clothing store (for kids and women) due to her burning passion for fashion and style. It is not far-fetching to say that Peace Ogor has a net worth of around $10,000.
Peace BBNaija 2021 Strategy
Peace says that the strategy for the housemates is to understand every one of them or the number of people she can understand. She wants to get as many people as she can get to be on her side and believes the best way to do that is to understand people. And that it will be easier to work with them and also avoid problems. Peace claims that the fans and housemates will love her cause she's friendly.
Peace Ogor BBNaija Instagram Handle
Peace Ogor Instagram handle is @peaceogor and is gaining followers and popularity every day with fans. Are you looking forPeace Ogor Instagram handle in order to follow her? Click below to seePeace Ogor latest pictures and posts on Instagram. You can contact her at her email address: peace.nogor@gmail.com.