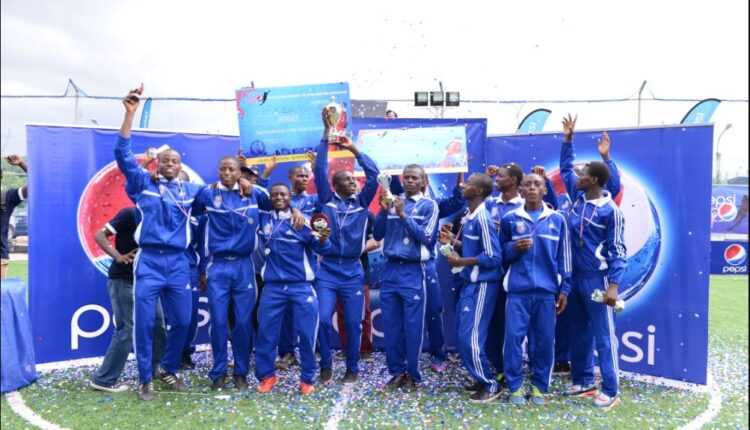 Pepsi Football Academy And How To Join In Nigeria
Do you wish to know about the Pepsi football academy and how to join in Nigeria? This article would be your ultimate guide. Here we go!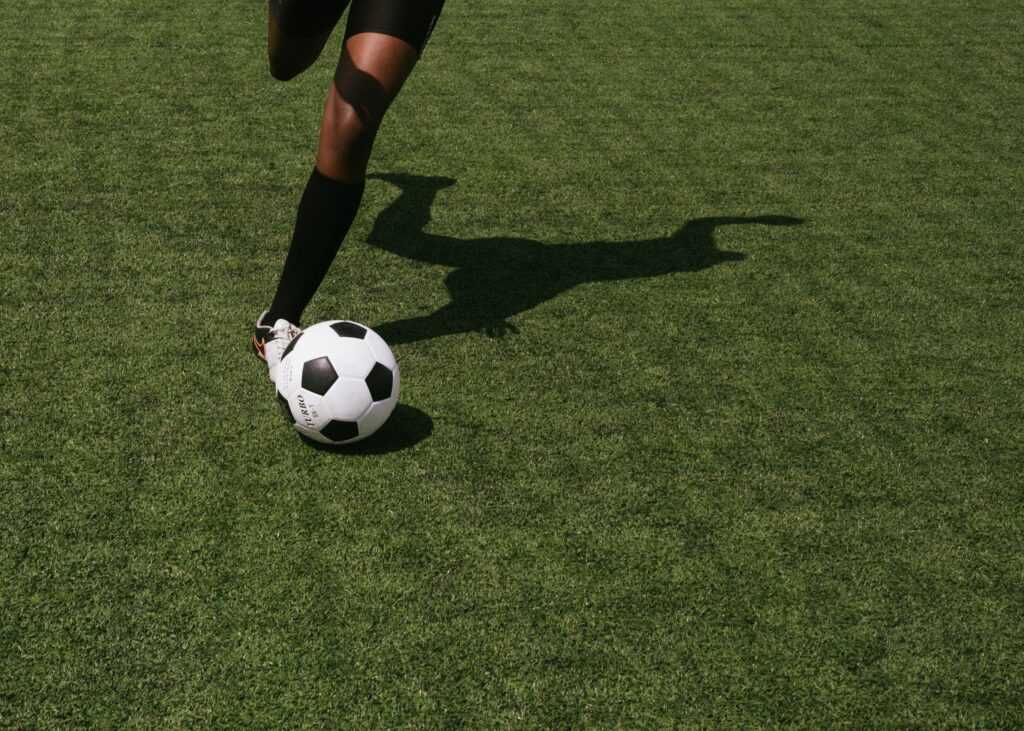 Having talent can be a great advantage, but it's still not enough. Raw talent without proper training might take years of painful mistakes to get you to your dream. But, you can avoid this, all you need is the right environment and tutelage of experienced and professional coaches. This is why this academy was created.
Pepsi football academy in Nigeria was created in 1992 and later got the full backing of Pepsi in 1994. It offers training for its students and is known to be a popular ground for football scouts and talent discovery.
This academy is here to catch them young. So, if you have young ones with football skills and you want them to hone it, then the Pepsi football academy is for you.
So many of their graduates are successful and well to do in their football career and are recognized nationally and globally.
These are the likes of Onyekachi Apam, Solomon Okoronkwo, Elderson Echiejile, Peter Osaze Odemwingie, Isaac Promise, and John Mikel Obi which have played for both national and international teams including popular clubs like Chelsea, Seattle Founders FC, Stoke City, and more.
Important Factors To Consider Before Applying
It would be in the interest of aspiring applicants to take into consideration the following factors to have a smooth stay at the academy.
Age
The Pepsi football academy is a unisex institution that trains both boys and girls between the ages of 5-16 years. Anything above that age range is not an acceptable gift to the academy.
Fitness
Football is a sport and just like it's required of every other football academy, the Pepsi football academy expects its applicants to be fit in all ramifications. The fitness and health assessment will be the very first one they usually carry out by the coaches even before handing out the form for the academy.
Accommodation
This distinguished academy has thirteen centers across the nation, so applicants are expected to choose the ones closest to them or make accommodation arrangements, preferably the best training center, that would suit them. This is because the Academy is not responsible for the accommodation of its students and so applicants are expected to consider this to be on the safe side.
Education
In the same way, the Pepsi Football Academy does not provide accommodation for its trainees, they also do not profer academic education for them. For a combination of education and football development, applicants have to apply to the Football College, Orile-Imo, or visit "The Football College" segment on the Pepsi Football Academy website; http://www.pepsifootballacademy.com.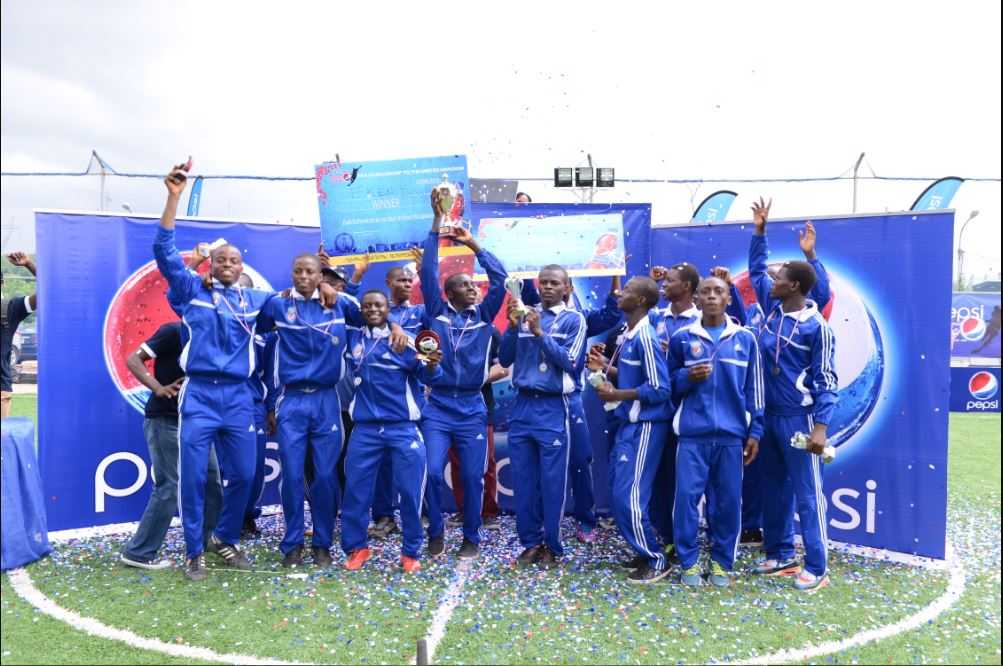 How To Join The Pepsi Football Academy
Firstly, the Pepsi football academy is for both males and females with an interest in learning football. Applicants interested in joining the academy are expected to go to any of the training centers around them and introduce themselves to the coaches there. These coaches are to access these applicants to know their football skills. Some of the things they will also check are their touch, balance, and speed. All this is done so that they can know how a potential applicant's control of the football is.
If the coaches are impressed with their skills and balance that's they have what it takes, that is when he or she will be given that Pepsi football academy Application and Registration form.

Qualified applicants can always take the forms home any complete them there, but on their return to the academy for the proper registration, they are expected to come with their parents or guardians.
They are to submit their forms alongside other documents. These documents will be listed below.
After your applications have been accepted, you can proceed to pay the necessary fees at the bank.
Documents To Be Submitted Along With The Registration Forms
Applicant's medical reports and history.
A passport photograph of their parents or guardian and three current passports photograph of the applicant.
The original and photocopy of the applicant's birth certificate.
Photocopies of applicant's school results.
Applicants who have completed their secondary school education are to come along with their Senior Secondary School Certificates Examination results such as WAEC or NECO. This also means that your academic performance is also an important requirement. So, if you are an aspiring applicant, it would be wise if you also take your studies seriously this is because applicants are expected to have nothing less than five credits in Mathematics, English Language, and any three other subjects.
Training Centres
The Pepsi football academy has various training centers around the country. They are:
Address: Government Senior Secondary School Tundunwada Zone Four.
Phone Number: 0802326641.
Address: Cocoa Industries Field, Off Akilo Road, Ogba.
Phone Numbers: 08023108335, 08032451880, 08023543676.
Orile-Imo Training Centre
Address: The Football College Km 4, Sagamu/Abeokuta Expressway.
Phone Number: 08023108335, 08032451880.
Address: AUD Primary School, Opposite Awolowo Market Makun.
Phone Number: 08034092523.
Address: Olubadan Stadium Iyaganku.
Phone Number: 08034657553.
Address: Methodist Primary School.
Phone Number: 07093144959.
Address: Rumfa College, Along Buk Road.
Phone Number: 08036511010.
Address: Murtala Mohammed Square Independence Way, Opposite the Hamdala Hotel.
Phone Number: 0802594031.
Address: Enyimba Int'l FC Stadium.
Phone Number: 08035451812.
Address: Rangers Stadium Nkpokiti Street, Independence Layout.
Phone Number: 08037127050.
Address: Dan Anyiam Stadium Imo State Sports Council.
Phone Number: 08034347538.
Address: Western Boys High School Ikpoba Hill.
Phone Number: 08038183097.
Registration Fees
The Pepsi football academy is not after amassing financial gain. Its primary purpose is to train professional footballers that will perform so well in both national and international clubs. That is why their registration and quarterly fees are so cheap and affordable to any economic class.
Applicants are required to make payment of the fees at the bank and bank details are to be requested at the training center.
The Registration Fee For The Age Of 5 To 14 Years
Registration: 1,000 Naira
Quarterly fees: 2,000 Naira
Training uniform: 2,000
Naira Identity card: 500 Naira
Training bag: 500 Naira
Total fee: 6,000 Naira
The Registration Fee For The Age Of 15 Years And Above
Registration: 3,000 Naira
Quarterly fees: 3,000 Naira
Training uniform: 3,000
Naira Identity card: 500 Naira
Training bag: 500 Naira
Maintenance fee: 2,000 Naira
Total fee: 12,000 Naira Important
The Pepsi Football Academy is not a club but an institution that trains and grooms its students on how to play football professionally. It also equips them with the values and skills that will help them through out their career. This also includes the things to do to put them in the spotlight and the things to avoid in order not to jeopardize their career.