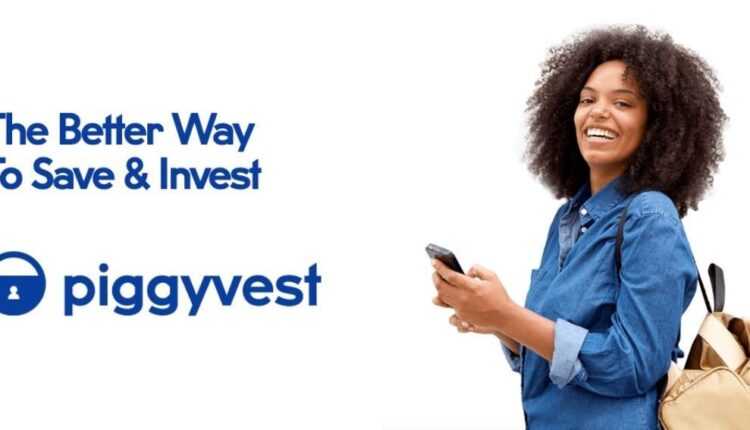 PiggyVest App, What It Is And How To Use It To Save And Invest
Want to learn more about the PiggyVest App in Nigeria? Is piggy bank aka piggyvest legit? How do you download piggyvest? In this guide, you will learn everything you need to know about saving with the Piggyvest app.
Although first launched as Piggybank.ng on January 6th, 2016, it was later rebranded and given its current name PiggyVest  in April 2019. This online bank started out as a Savings-only platform, but three years later, it added investment opportunities to its features.
You remember how in those days as little kids, we'll make saving boxes with hole so tiny we won't be able to remove money from?.
Well PiggyVest works on those same principles and allows you to also invest your savings at the same time. It runs like the fixed deposit type of account that you can easily get in any bank you walk into. Just that this time around, your money won't just sit there and wait till when you withdraw. On your request, it can be invested into different profitable ventures.
"'to give everyone the power to better manage & grow their own finances"

PiggyVest Mission
History of PiggyVest App in Nigeria
PiggyVest was created by three young University buddies who first met at the Covenant University;  Joshua Chibueze, Odunayo Eweniyi and Somto Ifezue who is their lead investor and founder of Leadpath. Prior to this, they worked on different start-up businesses. But due to their interest in the financial industry in Nigeria, they worked together and in 2016 we're able to set up PiggyVest. The reason behind this creation was to encourage Africans to save and invest more and meet up with their financial responsibilities.
PiggyVest is just amazing, Just like cowrywise, it is also a Fintech startup app and has more than 500,000 downloads over the years.
PiggyVest Plans And Features
For Savings
First it has the Piggybank Wallet. A normal saving option that allows you to save money straight from your bank account on a regular basis. You get to make withdrawals every 3months interval.  Just so you don't forget or slack back on your savings, piggvest helps you automte your savings directly from your bank. So it works perfectly fine for anybody planning to make deposits for a certain period of time.
Sub-group – target savings
Target Savings meant for target purposes, like a new car purchase, house rent etc. So it can only be withdrawn at the time stipulated to meet the target.
Safelock plan
It also has another type of account called The SafeLock plan. It's for a more long-term savings plan. People planning to save money for a longer period than the first two, are advised to use this option because it has the highest interest rate and yields more money the longer it's used.
Flex Dollar Plan
As it has been observed, PiggyVest is dynamic. In the sense that they're always adding new features, their users can immensely benefit from it. It recently added the Flex Dollar Plan to its list. This plan is for users that are interested in investing in dollars. It allows instant purchase with dollars and has a 7% interest rate per annum.
Quick Save
PiggyVest is always upgrading their app to meet up with the ever changing needs of it's users. It has the Quicksave option which guarantees that you meet you with your targeted savings.
For Investments
Investments made using PiggyVest are insured. Most people know about INVESTMENTS but might not be able to make any throughout their lifetime. This is because of the risk factors that come with it. So as much as investments are good, one has to be careful, so they don't end up putting their money into projects that might not yield interest. That is why Piggvest is the best app for making investments.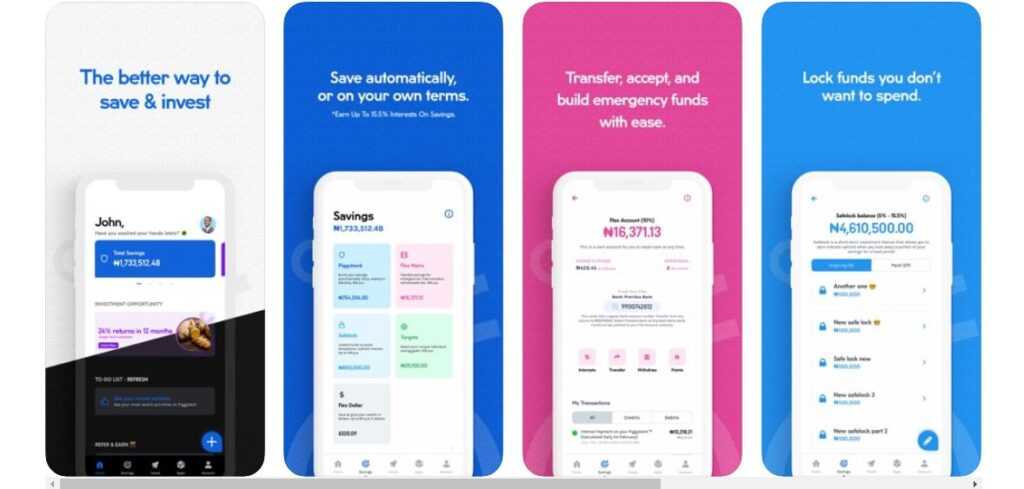 Introducing Investify
Investify: This is an investment plan that has both primary and secondary oppourtunities that have been tested to have low and medium risk factors. Meaning that your money is safe however you want to invest with them.
PiggyVest runs on the mutual investment plan. This plan adds up the money from all investors (no matter how small or big) to make up one big investment. And then profits made from it are shared equally based on the percentage and duration of investments. However, for Users to qualify for this, they have to take a short risk assessment test.
Referral Bonus
Sounds unbelievable but true, you are eligible to a certain percentage as you refer people to join in. Once they have linked their BVN and funded their account with N100 at least or funded any other products with N1000 at least.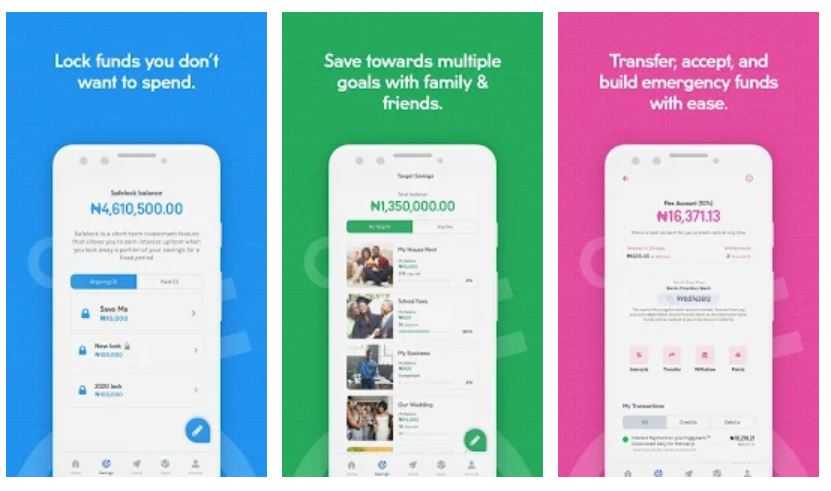 Withdrawals
You see, with PiggyVest, the plan is to make sure it's users are dedicated to the savings plan they've committed to. So although the app has it's own standard withdrawal dates(March 31st, June 30th, September 30th and December 31st), you can customize yours to what will perfectly suit you. Any withdrawals outside the due dates will automatically attract a 5% charge of the savings to be withdrawn. Aside from that withdrawals are free.
Is PiggyVest App Safe?
Yes, it is. It's been running for four years now and they've been no fraud reports, not even one concerning the platform.
PiggyVest is insured by the Nigeria Deposit Insurance Corporation (NDIC). At the start, piggyVest partnered with and used the licences of two Microfinance Banks until they were able to acquire theirs in 2018 from the Central Bank Of Nigeria (CBN). With the reg. No. 16555, they are also a registered Cooperative under the Piggytech Cooperative Multipurpose Society Limited. All their Asset Management partners are registered and licensed by the Security Exchange Commission (SEC).
With PiggyVest, you don't have to worry because your money and data is secured with the 256 SSL security encryption. This is the highest level of banking security. However, piggVest does not approve the same debit card being used in different accounts although users are allowed as many accounts as they want. Non-compliance with this policy will get your account flagged . This is to eliminate duplicate account details and leave no gaps for incriminating activities
How to download Piggyvest App in Nigeria
There are three ways to enjoy Piggyvest. You can either go directly to their website, or Android and IOS play stores
Once you have downloaded their apps to your smartphone, you can begin your application.
Simply, tap on "Create an Account" button to set up
Enter your details "full name, email address…."
Remember you will need to verify your BVN to quickly connect your accounts
Without your BVN, you cannot use Piggyvest App effectively
To verify your BVN, tap the "My Account" settings button at the bottom of the page, navigate to "My BVN Settings" >> Add Your BVN >> Enter your 11-digit BVN number >> Validate BVN.
How to make withdrawals from PiggyVest App
Making withdrawals is pretty easy. There are three ways.
If you are withdrawing for emergencies, then, simply go to my account:
tap "My Bank Information"
Next, go to Bank Settings
Enter account number and bank name
Next, select your desired withdrawal amount
2. Withdrawing from monies saved using Quick Save
When you make deposits using the Quicksave option, the funds don't add to your savings account directly but is saved in Piggyflex. Therefore, when you want to make withdrawals from this area, here's what you should do
Go to My Account, tap Withdrawal, and finally Withdraw from Piggyflex. However, bear in mind that from this account, you are only entitled to 1) withdrawal in 24 hours, and funds are sent to your bank account within 3 hours.
3. Withdrawing from Piggybank account
Now if you want to withdraw from your main savings account. Naturally, recall, you've only got four free withdrawals a year. These include:
31st of March
30th of June
30th of September
31st December
You can change your withdrawal days to your preferred four options. Go to My Account >> My Withdrawal day settings >> Update Withdrawal Day.
Please note:
if you withdraw on any other dates other than set withdrawal dates, you will attract a penalty of 5% of whatever amount you're withdrawing.
What Kind Of People Uses PiggyVest App
This app has features that saves users from the stress of the actual saving procedures. Once you set up your app it automatically does transfers for you when due.
1. If you're an impulse spender then I recommend this app for you. You don't only get your money saved for you, nice interests are also going to be added. This will help curb your spending habits.
2. Ideal for All ages. Even parents can use this to set up accounts for their young ones.
3. PiggyVest can be used anywhere, anytime and any day by any and everyone.
4. Those interested in investing their money wisely are welcome to use this app.
5. If you want to meet a Target and don't want to think about it, PiggVest will do that for you.
6. No matter how small or big your money is, this app will help you save it.
Concluding Thoughts
As an online based banking app, PiggyVest is everywhere including Instagram and Twitter with the username piggybankNG. To confirm the legitimacy of both accounts on these social media platforms, you'll see that they're both verified.
PiggyVest is a win-win for anyone who is interested in saving and investing better or simply finding financial liberation.