If you are a fan of Kannywood movies, then you will be familiar with the pretty actress we are discussing in this write-up — here is all you need to know about Rahama Sadau profile, net worth, career, and lifestyle.
Born December 7, 1993, Rahama Ibrahim Sadau is a Nigerian actress, filmmaker, entertainer, and singer, who grew up in Kaduna. As a child, she performed in a lot of dancing competitions and also while in school. She broke into limelight in 2013 after spending just a couple of months as a new member in the Kannywood movie industry.
Her debut film was Gani ga Wane, which is also among her best-selling movies. She has since featured in several other Nigerian movies both in Hausa and English languages. She has also been among the few Nigerian actors, who speak Chinese language fluently.
Rahama is seen as one of the brightest stars and prettiest thespians in Kannywood. Over the years, she has won many fans and admirers for herself due to her impressive acting skills. Let's learn more about Rahama Sadia profile, net worth, career, and lifestyle.
Rahama Saidu Career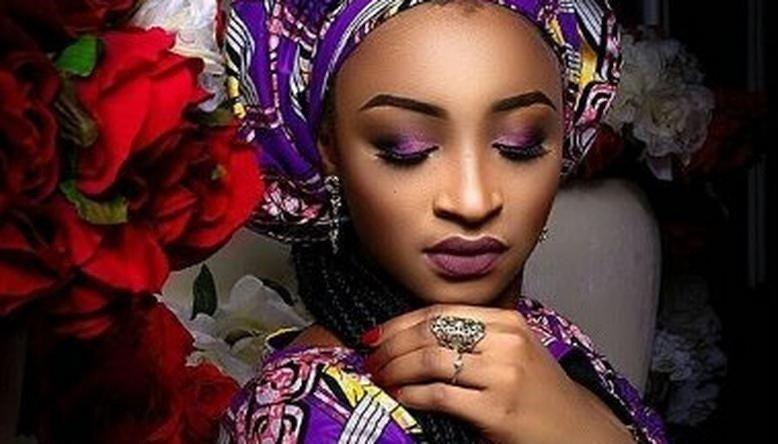 Rahama Ibrahim Sadau is an indigene of Kaduna State, which is located in the north-western part of Nigeria and was the former capital of the Northern Region in this country. She is one of the five daughters of Alhaji Ibrahim Sadau and Mrs. Sadau — her parents — and the actress grew up in Kaduna with her siblings.
Her four sisters are Fatima Sadau, Zainab Sadau, Haruna Sadau, and Aisha Sadau.
Her birth name is said to be Vivian Falae Rahama. She studied Human Resource Management (HRM) at School of Business and Finance of Eastern Mediterranean University in Northern Cyprus.
The pretty filmmaker joined the Kannywood movie industry in 2013 and played a couple of minor roles before her popularity soared due to her performance in Gani ga Wane — a famous movie she featured in alongside the talented Kannywood actor, Ali Nuhu.
She appeared in a movie series on EbonyLife TV in October 2016. Subsequently, she got banned from Kannywood, the Hausa movie industry, by the Motion Picture Practitioners Association of Nigeria (MOPPAN) as a result of her performance in a music video. However, the ban was later lifted.
In 2017, she established a production company known as Sadau Pictures. That was where Sadau first produced Rariya, her first movie, which starred popular actors, such as Ali Nuhu, sani danja Sadiq Sani Sadiq as well as Fati Washa.
The influential figure has bagged a number of awards, including the Best Actress (Kannywood) at the City People Entertainment Awards in 2014 & 2015. She also became the winner of the Best African Actress at the nineteenth African Film Awards in 2015 sponsored by African Voice.
In 2017, Rahama Sadau emerged as the 1st Hausa female celeb to be named among the top 10 Hottest Female Nigeria Celebrities. She is fluent in Chinese and Hindi languages — one of the few Kannywood actors to achieve this notable feat.
Throughout her acting career, she has been a vibrant professional, who has appeared in films and music videos, which ranked as the best of all times in Nigeria's entertainment sector. She has also been considered as the most influential actress of all time. Rahama Sadau is the most followed Kannywood actress on popular social media networks Twitter & Instagram.
Here are some of her movies:
Rariya
Kanwar dobarodo
Chasing Hanifa
Halacci
Minnal
Banganta Ba
Garbati
Sallamar So
Dan Sarkin Agadez
Mai farin Jini
Super Story (Soap Opera)
Ajuyawa
The Light Will Come
Sons of the Caliphate (Soap Opera)
And several others, both in Hausa and English languages
Rahama Sadau Net Worth
The thespian has acted in several movies and also produced a number of films. She is among the top earners in the Kannywood movie industry, and her net worth is estimated to be in the region of $150,000 (around ₦54.2M).
Rahama Sadau Lifestyle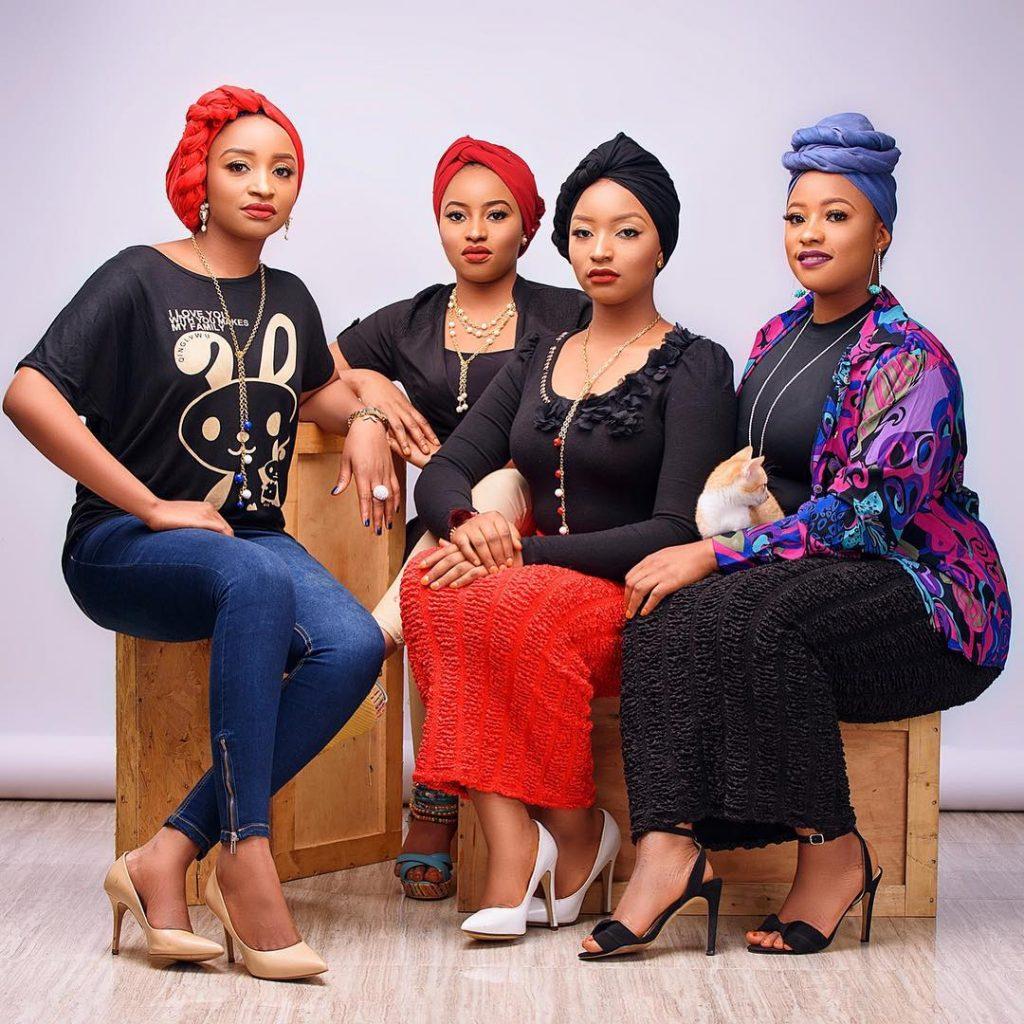 She is among of the most beautiful faces in the Hausa movie industry. Though she is a successful actor, she does much more than just acting as she's also into movie production, scriptwriting, makeup art, and entrepreneurship.
Apart from these, she's also actively involved in charity works, as she has visited IDP camp a number of times in Wasa, Abuja, which was organized by her charity outfit Ray of Hope. The actress has been considering every possible way to utilize her fame for the benefit of humanity.
In 2015, she reportedly took part in the 2015 Cancer day Walk, which was put together by Medicaid.
Furthermore, Rahama has a flair for dancing class and has featured in a handful of music videos.
About her love life, she is a single lady, who revealed in 2018 that she almost got married when she was just 13, as she deprecated the common practice of child marriage, prevalent in northern Nigeria.
Talking about her experience, the Kannywood actress explained: "Some of us have been fighting against early marriage and girl child education, though it is a very sensitive issue. Whenever you talk against early child marriage, religion will definitely come in. So, it is very sensitive.
"On my part, I'm trying to create awareness by sitting with parents to enlighten them. In my own case, I almost got married at the age of 13. So many things happened. But we are working on it."
She went further to explain how she survived that period:
"For me, I will always be grateful to my mum. She always wants us to achieve."
The actor has huge followership on major social media networks, including Facebook, Twitter, and Instragram.
In a Nutshell
Rahama Sadau is a pretty actress, who is one of the prominent names in the Hausa film industry. She has appeared in many movies and produced a number of films as well.
What do you think about Rahama Sadau profile, net worth, career, and lifestyle? We would love to hear from you in the comment section below.