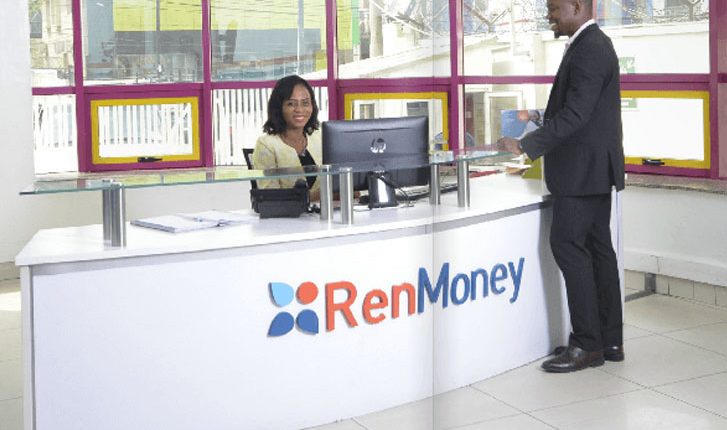 How to Get Renmoney Loan, Requirements and Application
Do you want to know how to get a Renmoney loan? Are you wondering about passing the Renmoney application or its requirements?
In this article, we will show you everything you need to know about Renmoney loan application and requirements in Nigeria.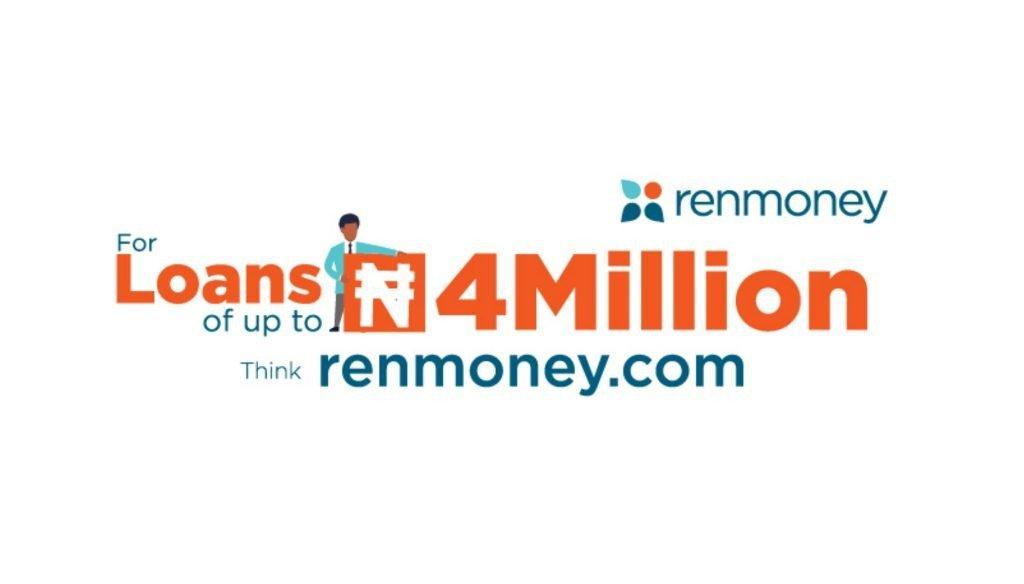 There are just times when getting a loan becomes a necessity. Especially in these hard times, your business might need a loan to keep it open until everything is back to normal.
Renmoney is one of the Leading Microfinance banks in Lagos, Nigeria. They are well known for giving unsecured loans to Nigerians. This kind of loan does not require collaterals and has flexible repayment systems. Nevertheless, these loans are mostly for small and medium-sized businesses.
Please note, that although the loans are advertised for startups, you also need to have another legit business already making waves to get that loan from Renmoney for your startup.
Renmoney has been around since 2012, and have given out over N200,000 in loans for personal and business purposes. However, you can get loans up to N4 million from Renmoney.
Therefore, there's no doubt you would be able to get that loan you need.
How to qualify for Renmoney Loans
Renmoney proposes to give loans up to N2.5 million for up to 24 months. However, you must meet the following conditions to qualify:
Must be between 22-59 years
Must live or work in Lagos State
Have a valid steady income source
Have a functional saving or current account
More Requirements for Self-employed
Official means of identification such as National ID Card, Driver's License, and International Passport.
Must have a clean credit Bureau Report (means must have borrowed in the past and actually refunded that loan successfully)
Signed bank statement for personal and business within 6 months
valid utility bills
An authorized Renmoney Guarantor
Applicant must not have a history of returned cheques to their account
Must have a pension or Tax Identification Number
Renmoney Loan Requirements for Employed
The HR in your place of work will provide a letter of recommendation showing that you actually work at that place
Must have staff identification from place of work
Need Government Recognized Identification card
Bank Statement for salary account within the last 6 months.
Must have a pension or Tax Identification Number
What you need to apply for Renmoney Loan?
A recent colored passport photograph (within the last 6 months)
Salary Bank Statement for the last 6 months with a stamp from your bank
Utility Bill (Rent Agreement, LAWMA bill, Water bill, or PHCN)
How to Apply for the Renmoney Loan
Once you have all it takes to meet their requirement, the rest is easy. In truth, you can apply for Renmoney Loan from the comfort of your couch, with everything processed online. However, you can still visit the bank if that is your thing.
Follow the prompts to fill in your biodata and provide the necessary documents.
Scan and upload necessary documents
After verification, you will receive an email with the details of your new Renmoney Loan
Bear in mind that If your information is very accurate, it will speed up your application process
Once processing is completed, you will receive a text message informing you that your loan has been approved and sent to your bank account.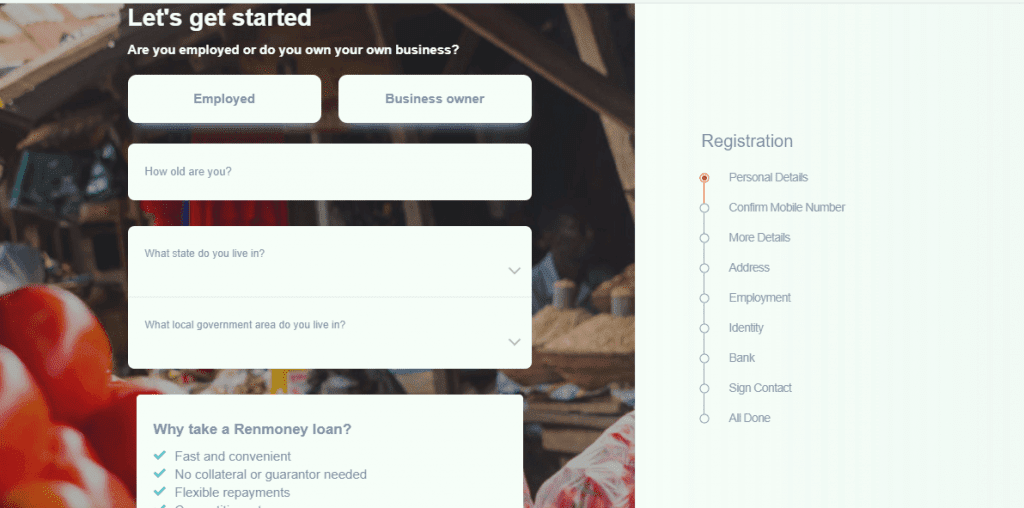 All about the Renmoney Top-up Loan
Renmoney usually only provides one loan at a time. If you have another loan in place from elsewhere, you will not be qualified to get a loan from them. Nevertheless, if you have a current loan with Renmoney, you might qualify for a new one. This is called top-up loan and can be available, once you have paid back one-third of your current loan.
However, you cannot have more than two Renmoney Loans at the same time.
Interest rates, available loans, and features
Renmoney loans have different interest rates that change from time to time and vary according to the type of loan you want. For instance, if you borrow a loan amount of N1,000,000 borrowed for 12 months, then your interest will be 34%. You may have to pay N1,386, 467.
However, your risk profile and the events surrounding your loans may decrease or increase your interests. Generally, their loans range from 9.8% to 40%. Besides, loan tenure ranges from 3 to 24 months. Bear in mind that the longer the loan tenure, the bigger your interest rates.
Nevertheless, you can also calculate ahead by using the Renmoney Loan Calculator. If you have any more questions about their interest rates and loan tenure, then use the Renmoney customer care numbers at the end.
Types of Renmoney Loans
Although Renmoney boasts of a wide variety of loans, they are generally classified into:
Cash Loan – up to 4 million for 3 to 9 or 12 months for self-employed or salary earners. Click here to learn more
Smartphone Finance – for flexible monthly bundle for data, voice or SMS loans with paybacks up to twelve months.
Loan@ Work – partnerships with registered companies and organizations to provide loans to their employees. Eligible organizations must have over 30 employees and have registered with Corporate Affairs Commission (CAS). Click here to learn more
School Fees Loan – for kids and their parents to have education financed while parents can pay back in monthly installments. Loans are available up to N4 million.
Point of Sale – You can buy household appliances in installments while Renmoney pays for you. These appliances are purchased at their partner shops.
What happens if you default paying back your loan?
If you default paying back your Renmoney loan, you will be debited N300 daily, even on weekends and public holidays. They might also alert your employers or next of kin about the development when they are unable to reach you. If the default goes on for too long, it will affect your credit report and may prevent you from accessing a loan in the future.
Renmoney Customer Care
Renmoney has its dedicated customer care agents that ready to attend to your complaints. You can contact them using any of these media below.
Offices:
23, Awolowo Road Ikoyi, Lagos, Nigeria
Pentagon Plaza, 23 Opebi Road, Ikeja.
Kings Plaza, 80, Adeniran Ogunsanya Street, Surulere.
27-29 Odunlami Street, Marina
F61 & F62 Road 3, Ikota Shopping Complex, Ikota, Lekki-Ajah.
Concluding Thoughts
Renmoney Loans might be unsecured, but the stringent eligibility status means there are thousands of Nigerians that many not meet their standards.
The bottom line is, if you already have a steady source of income, preferably working under a corporation or government agency, and are looking for personal loans or business loans for your side hustle, Renmoney Loans is the go-to option. All other kinds of businesses or persons may have a hard time getting the Renmoney Loans. If you are also just starting out in business, you might not be eligible.
Here's a quick question – have you applied for Renmoney Loans in the past? What do you have to share about the process? Please talk to us in the comment section below.
Do you also have other questions about the Renmoney application, such as applying from outside Lagos? Send us your messages below.