Would you like to know the top richest Igbo men in Nigeria? This article would tell you much about them. Without much delays, let's begin.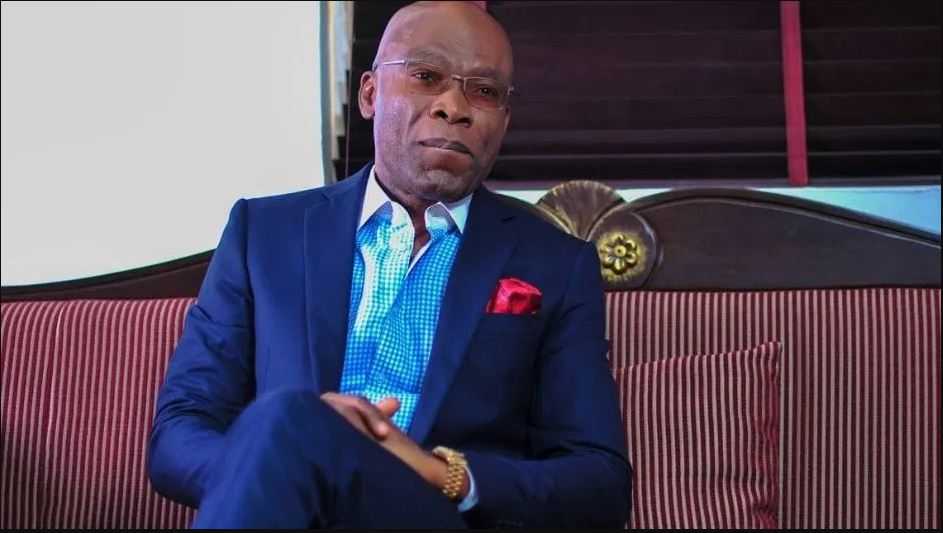 Nigeria is a country filled with different tribes and religions.  The most predominant tribes are Igbo, Yoruba, and Hausa. These tribes have their geopolitical area where they preside majorly, namely East for the Igbos, West for the Yorubas, and North for the Hausas. Within these tribes, some big men are well known by their people for their wealth and luxury. So this article is going to be focused on the top richest men from the Igbo land.
Arthur Eze
He is one of the richest Igbo men in Nigeria. He is a major tycoon in the oil business and the founder of the Atlas Orantas Petroleum. He founded the company in 1991 and it has grown to establish its presence across countries like Liberia, Gambia, Guinea, and Nigeria. Also, he is a very predominant figure in his state of origin, Anambra state because of his wealth and philanthropic deeds.
He was born on the 27th of November 1948 in Ukpo Anambra. He's also from a royal home and his brother is the traditional ruler of Ukpo village. Arthur Eze schooled in Nkwere in Imo state, then after his secondary school education, he moved to the California university where he studied Chemical and mechanical Engineering. Although it has been a little bit hard to determine a net worth for his huge wealth, but according to nigerianfinder.com  he has an estimated net worth of 5.8 billion dollars and one of the proud owners of a private jet.
Cletus Ibeto
Another billionaire from the Igboland, Nnewi to be precise. He's the person in charge of the Ibeto Group, a large enterprise from Nnewi. He was born on the 6th of November 1952 in Nnewi, Anambra state Nigeria.  He's known for his wits when it comes to business and even started as an apprentice in the import business.
But now, he has grown into a billionaire, well known around his country. In 2018,  his company merged with century petroleum corporations to gain an entrance into the global market. Cletus Ibeto has an estimated net worth of 3.8 billion dollars, according to nigerianfinder.com.
Ifeanyi Uba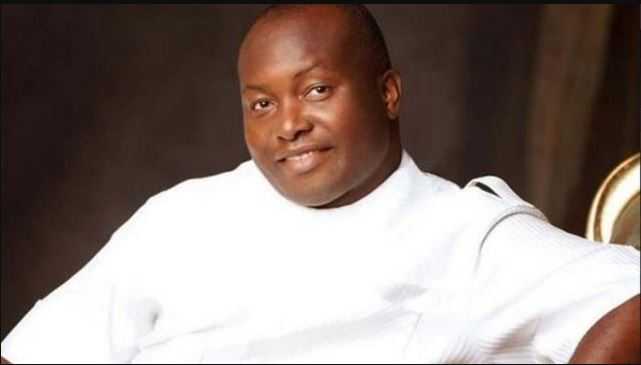 He's a Nigerian Businessman and politician. He's the owner of Capital Oil and the senator representing Anambra South Senatorial District. He's not a man with many Educational backgrounds. He dropped out of school to go and learn a trade. But today, the man is worth billions and a good example of a person that is not going to stop until he achieves what he wants.
When starting up a business for himself, he became an exporter of motor tyres and spare parts to countries like Ghana, Sierra Leone, Congo, and Liberia. Then, he later expanded his reach to countries like England and Belgium. That's not all,  he founded Capital Oil and Gas in 2001 and he's the proud owner of Ifeanyi MBA F.C. which he renamed after acquiring Garbos International Football Club. Today, we can say Ifeanyi Uba has a net worth of 1.7 billion dollars
Dr. ABC Orjiako
This person on our list is an orthopedic and trauma surgeon from Uli, Anambra state. He was born on the 1st of October 1960 and obtained his primary education in his hometown, Uli. He furthered his education by going to the University of Calabar where he studied medicine.
After ten years of practice, he ventured into doing business. He later, founded SEPLAT where he developed business interests in Oil and gas. Now, he has investments in oil and gas, real estate, and pharmaceutics. He has an estimated net worth of 1.4 billion dollars. 
Leo Stan Ekeh
Leo Stan Ekeh is among the richest Igbo men in Nigeria. He is a business tycoon with investments in technology and E-commerce. He's the founder and CEO of Zinox Groups and the Managing Director of Konga.com. He was born on the 22nd of  February 1956 and hails from Ubomiri Mbaitoli Imo state. He acquired his secondary school education from The Holy Ghost College in Owerri. Then, he moved to India, where he obtained a bachelor's degree in Economics at Punjab University. Mr. Leo Stan has always had the mind of starting up a business of his own.
Initially, he wanted it to be a transport businessman and aspired to be the largest in Africa. But, he ended up starting up the Zinox group in 2001, a company that manufactures computers. Leo Stan Ekeh ensured that Zinox computers had WHQL certification,  thereby making them the first in Sub-saharan Africa. In 2018, the Zinox group acquired Konga from its owners by buying 99 percent of its shares. Leo Stan Ekeh has a net worth of 1 billion dollars.
Pascal Dozie
This is another wealthy man from Imo state. He's the founder of Diamond Bank and the chairman of Pan Atlantic University. He was born on the 9th of April 1939. He is the son of Charles Dozie, a catholic catechist. He attended Our Lady's school, then went to The Holy Ghost in Owerri for his secondary school education. After this, he moved to London to study Economics and obtained his bachelor's degree.
Mr. Pascal Dozie is married to Chinyere Dozie and they are blessed with five children. He began his career as an Economist in The National Economic Development Office in the United Kingdom before he moved to Uganda,  where he worked as consulting economics. Then, he decided to move down to Nigeria at the request of his mother, with his knowledge of Economics and Industrial Engineering, he started his first company known ADCG (African Development Consulting Group ) and this led to the establishment of Diamond bank. As of today, he has a net worth of 1 billion dollars.
Orji Uzor Kalu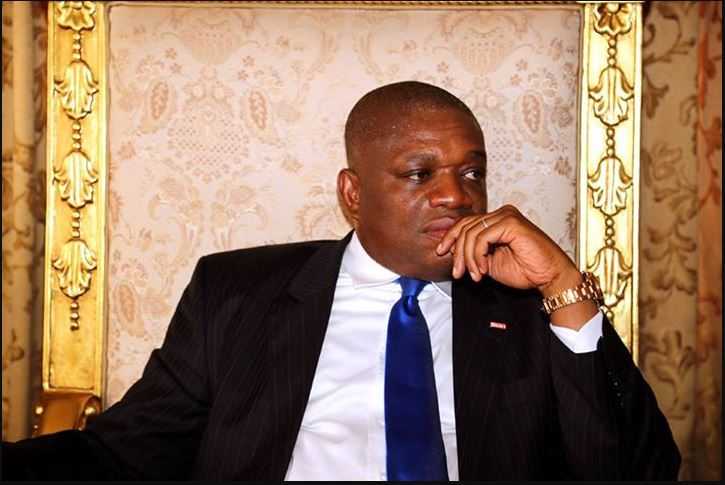 You can not list out the richest Igbo men in Nigeria, without his name been included. Whenever, this man's name is mentioned just have it at the back of your mind that he's very wealthy and influential in Nigeria. He was once the Governor of Abia state but, he's currently the chairman of SLOK Group, Daily Sun and New Telegraph newspaper, and currently the senator representing Abia north.
He was born on the 21st of April 1960 and attended Christ is King School, Aba. He continued his education at Federal Government College Umuahia. He also attended Balewa College Zaria. Then went on to study political science at the University of Maiduguri, where he protested against the education minister and got suspended from school. After his suspension, he decided to go into the business of selling palm oil. So, he took a loan of $30 from his mother to kick start his business. He has worked hard to become successful and today, Orji Kalu is a wealthy man with private jets parked in his hangar. He has an estimated net worth of 700 million dollars.
Tony Ezenna
Tony Ezenna is the founder of the Orange Drug Company Limited. The company is in charge of the distribution of drugs and beauty products into Nigeria from countries like the USA, Germany, Indonesia, and Italy. He was born on the 21st of April 1957 in Port Harcourt but, he's an indigene of Anambra state.
He started his own business in 1988 and now we can see that it turned out to be a success for him. He also attended St. David Primary School, Owerri, then moved on to Christ the King in Onitsha. Tony Ezenna is a wealthy Igbo man with a  net worth of 430 million dollars.
Emeka Offor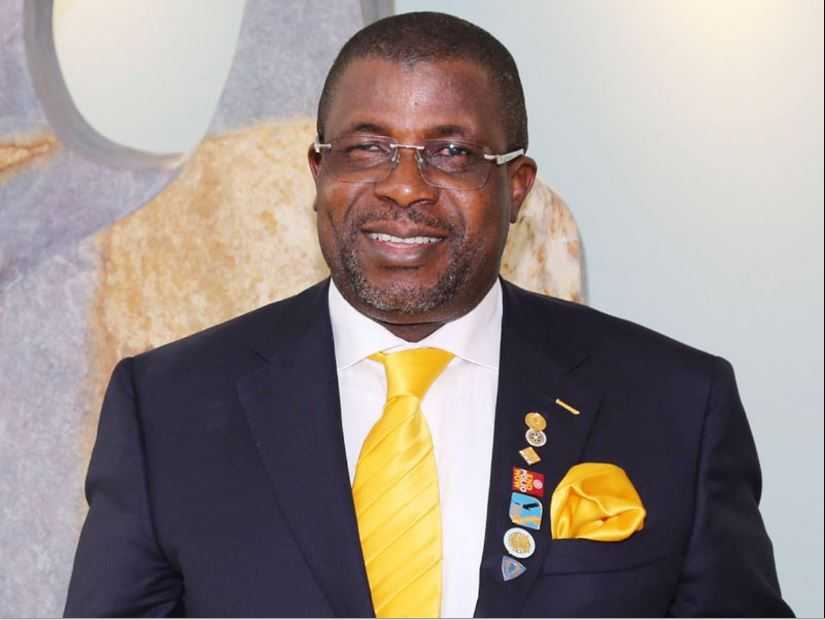 The man that ends our list of top richest Igbo men is Emeka Offor. He's a Nigerian magnate and entrepreneur born in Kafanchan, Kaduna state. But, he hails from Anambra state. He was born on  February 10, 1959, and obtained his primary education from Eziukwu Primary School in Aba, Abia State, and St. Michael's Primary School at Ogbete, Enugu. He later moved to Merchant of Light School, then to Abbot Boys High School, Ihiala, Anambra State.
Also, he created the Sir Offor Foundation to help people in need, to become self-sufficient and reliable. Mr. Emeka Offor has a net worth in millions of dollars but, we are not certain of the actual figure.
Please, kindly share your views about this article: "the top richest Igbo men in Nigeria."