Do you know who is Sam Alexis Woods? Have you read the biography of Tiger Wood's daughter? Continue reading as we will be taking a look at Sam Alexis biography in this post.
Eldrick Tont Woods popularly known as Tiger Woods is a USA professional golfer. Woods is regarded as one of the greatest golfers of all time by many pundits.
He is a Hall of Famer in sports and a famous athlete worldwide. Woods is married to Elin Nordegren and the couple gave birth to two children – a daughter named Sam Alexis (2007) and a son named Charlie Axel (2009). Without further ado, let's look into their daughter Sam Alexis Woods.
Who is Sam Alexis Woods?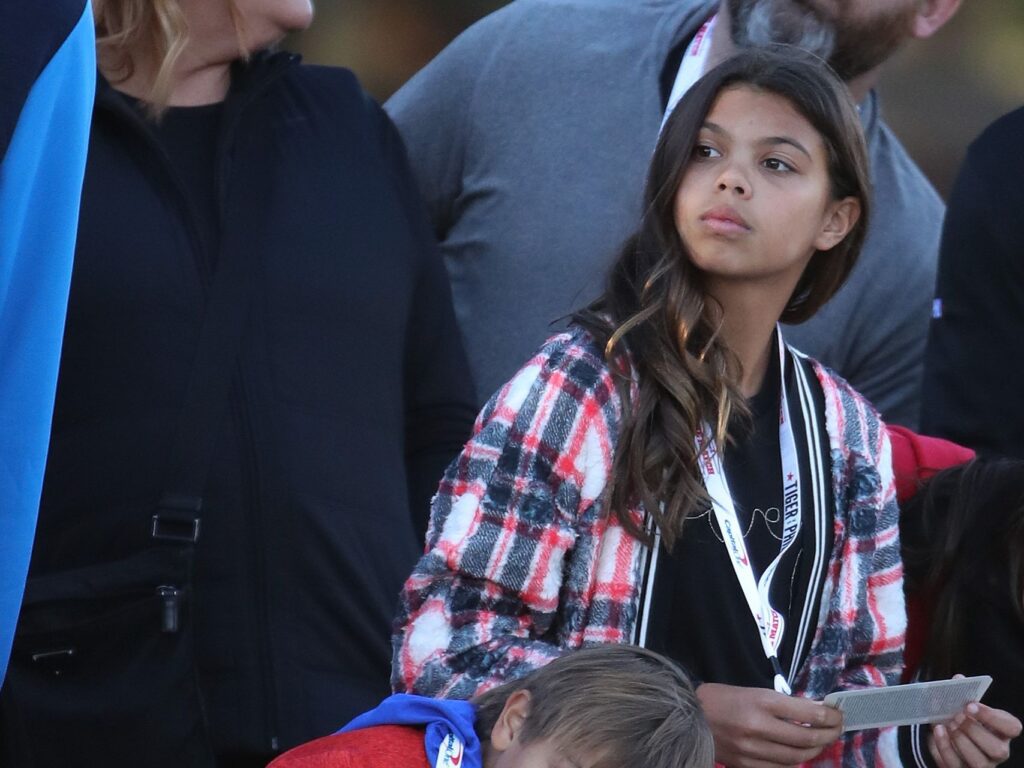 Born on June 18, 2007, Sam Alexis Woods is the daughter of Tiger Woods and Elin Nordegren. Born in the United States, Sam Alexis is a famous American celebrity kid. Her fame is not surprising since her dad is a famous golfer and her mom is a famous social media personality. She has a junior brother named Charlie Alex. Sam is currently in high school after completing her primary education. Her parents try to keep her life private which is a bit complicated due to their social status.
Biography of Tiger Woods' Daughter
Tiger Woods, daughter's name is Sam Alexis Woods. Her star sign is Gemini and a lot of people think Sam is her nickname while her real name is Samantha. But this is not true, her real name is just "Sam". According to Tiger Woods, his father usually calls him Sam when he was a child, which is why he named his first child Sam.
Sam Alexis Woods is not a fan of golf, she prefers to play soccer instead. She reportedly spends a lot of her time at soccer practice and games. Sam Alexis has famously met with the United States Women's National Team. During an internal with a golf website, Tiger says that it is totally fine if Sam doesn't play golf and instead chooses to play soccer.
He insisted all that matters was that she has a good time playing sports. Sam Alexis is reported to be worth over $1 million but she is still too young to work. So it is not hard to figure out that where the money comes from. Her dad, Tiger Woods is worth around $750 million.