Looking for the 10 best sites to watch anime movies online for free? This article will be very useful for that. Not only will you be able to watch anime movies on these sites, but you can also download them to your phone. Anime is the Japanese term for animation in case you don't know. Over the years, the industry has created awesome anime content for its fan. Some of the legendary anime movies out there are Avatar, Naruto, Dragon Ball Super, Death Note, etc. You can download these movies and many more on the website, which we will list below.
Best Sites To Watch Anime Movies Online for Free
GoGoanime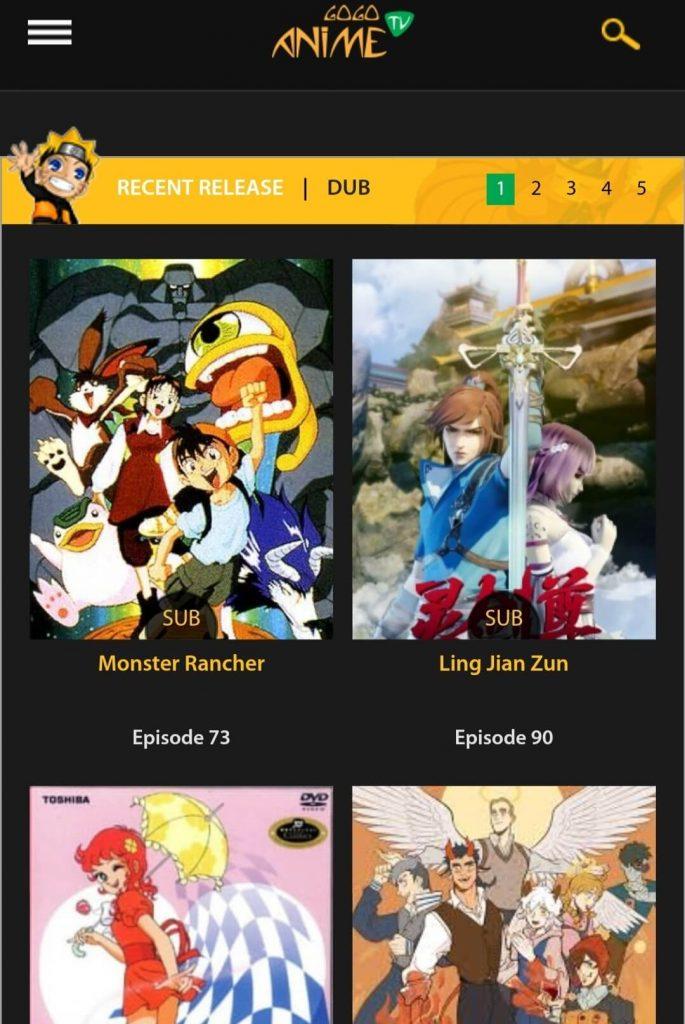 GoGoanime is one of the most popular websites to watch anime movies. Every anime contents are accessible for free and you don't even need to sign-up. Just visit the site, search for your favorite anime movie, and start watching. The website directory covers every genre of the anime world. The user interface is easy and simple, especially for mobile devices. Once you visit the site, you'll be greeted with the latest anime series and episodes. You can either choose either the dubbed version or the subtitle version.
AnimeFreak
AnimeFreak is another great option to download anime series and movies. Like GoGoanime, this is a free-to-use website. You get to stream either the original anime series or its dubbed version. I honestly prefer the original version with subtitles. You get to enjoy that Japanese language vibe. AnimeFreak also has a mobile application for Android users. You get notifications about uploads and news on your favourite anime series. There is a bit of ad on the site which can be annoying sometimes. But the user interface is done pretty well to ensure the ads don't interrupt your access.
KissAnime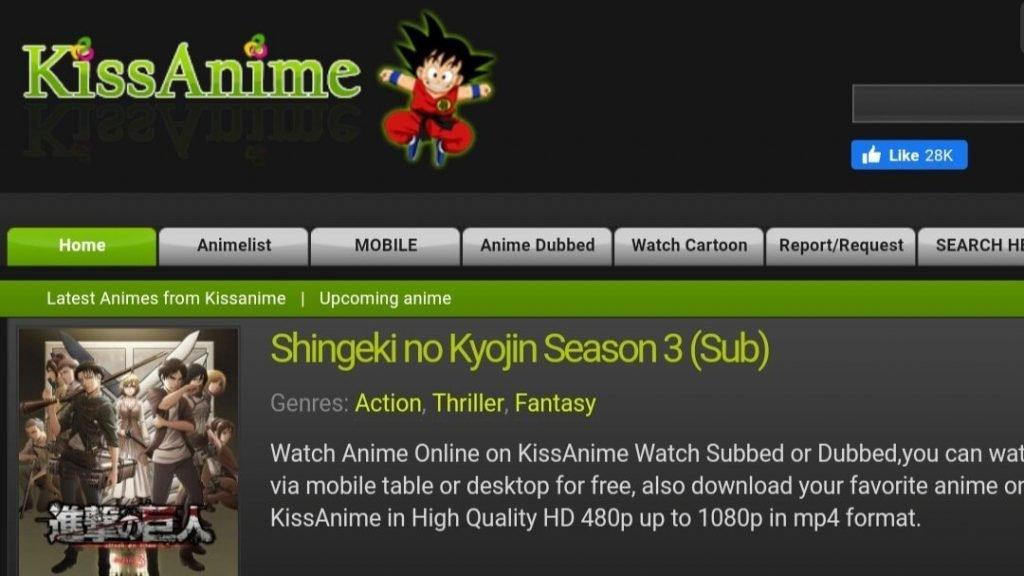 KissAnime is one of the oldest anime sites. It definitely deserves a spot on this list. Anime series and movies on the site are available to stream in high-definition resolution quality. Though you need to have a good and stable internet connection to stream 1080p quality. There are dubbed English versions of every anime movie on the site. If you're not a dub fan, you can stream the original Japanese language version which comes with English subtitles.
MyAnimeList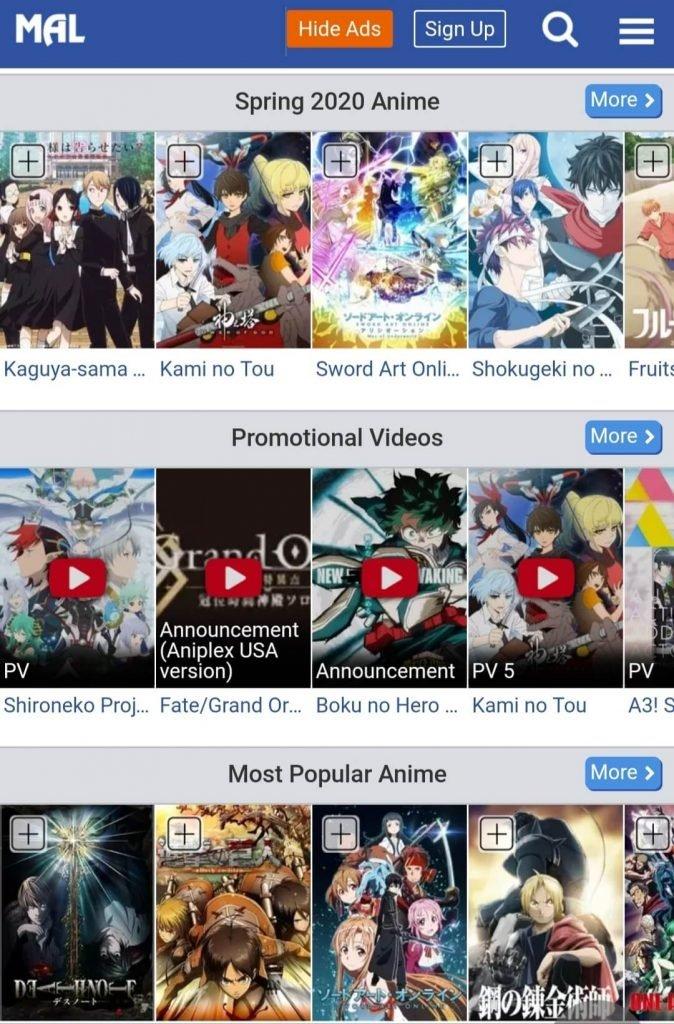 This is a forum with a great and neat user interface design. It features a great community where anime fans and lovers come together to discuss their favourite shows. MyAnimeList has a news category, which is a good place to stay updated with the happenings in the anime industry. On Facebook, they have over 445,000 followers, which shows you how big of a fanbase they got.
AnimeLab
One of the great advantages of AnimeLab is cross-platform functionality. The application is available on the Google play store, Apple app store, PlayStation Store, Xbox Store, Samsung TV, and Telstra TV. It is the home of the very best classic anime shows. You can either watch in the English language (dubbed) or in the Japanese language with subtitles. This site is more popular in Australia, New Zealand, and in the Oceania region. It still doesn't mean other countries and regions don't have access to it.
AnimeHeaven
This is another great anime website we recommend you check out today. It features the latest anime series with a high-quality resolution. AnimeHeaven is completely free to stream on this platform. There are no annoying ads whatsoever or surveys. The site's directory features over a thousand anime movies for you to enjoy from the comfort of your home. Some of the famous anime series you can enjoy on this platform are Naruto, Hunter X Hunter, and One Piece.
AnimePlanet
Stream over 45,000 anime series and movies on AnimePlanet. Get to create your anime list and add your favourite and interesting anime movies. It is a great feature, so you don't have to get lost in the number of contents available on the website. There is a category where you get to see the trending and popular anime for the week. Manga comic fans are also welcomed to the site as there are lots of manga movies too.
Masterani
Masterani comes up at number eight in the 10 best sites to watch anime movies online for free. Once you visit the site, the homepage features a big search box. Enter the anime series or movie you want to stream and it takes you directly to the series's page. The UI layout of the site is commendable. The latest 2020 Sonic hedgehog movie is already listed on this site and ready to stream. That and many more latest shows are waiting for you right now.
Funimation
Funimation is derived from "funny animation". But the site not only features funny anime movies, but it also covers all genres of the anime industry. The website has two versions: free and paid. The free version gives you limited content to stream and you'll also be disturbed by ads once in a while. Whereas for the paid version, you get unlimited access to the site's directory and you won't be disturbed by any ad whatsoever.
JustDubs
We round up this list with another great anime site called JustDubs. From its name, you can tell it features dubbed anime series and movies. You won't get the original version of the Japanese language on this website. Every of its anime movies comes in dubbed the English language. Most enjoy the dubbed version which is why a website like this exists. But for me, I prefer the original Japanese language version.
These are our 10 best sites to watch anime movies online for free. There are many other good websites that did not make this list. And honestly, you don't need all of these sites. Just bookmark two or three and you'll be good.