South Africa Standard Bank Limited is a major financial service group and the largest lender by the asset. When we talk about quick and fast access to online banking, they're among the few to reckon with.
Here in this article, we will take you through the process of registration on Standard bank of South Africa, registration requirements, and how you can log in.
Their online banking system makes various banking transactions seamless and easy to use at any time, at any place. These transactions include money transfer, making payments, fund withdrawal, purchase of airtime, and many more.
Standard Bank Online Service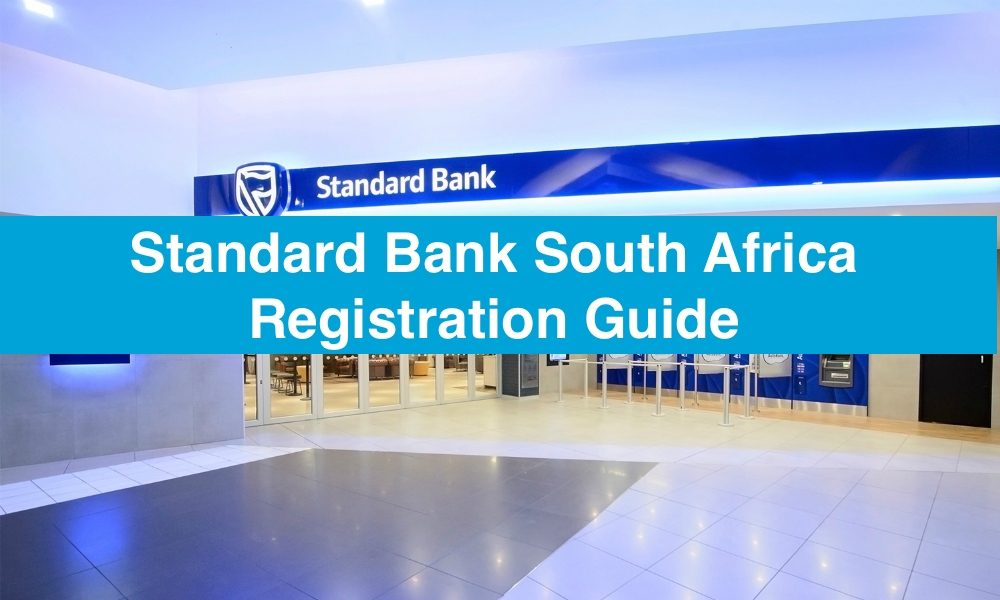 With Standard Bank digital banking services, you can perform different financial transactions in your own comfort zone.
The system ensures the security of your account.  This service doesn't require prior computer knowledge for users to sign-up for an online account.
Visit the nearest Standard Bank branch in your area to register for an online account with the financial institution or visit the website for self-registration.
Read on to figure out how to become a registered standard bank online user as this article will provide a guide in this regard.
Requirements for the Registration
To successfully register as a Standard Bank online user, the stated requirements listed below must be met:
The first thing to note is that you must be an active Standard account user. That is, you must have an active account with Standard Bank.
Have a strong internet connection on your phone or computer.
Another requirement is to have a Standard Bank South Africa ATM pin, a business auto-bank card, an electronic plan card as well as the MasterCard Credit card.
Customer-generated pin is necessary for easy migration to the Standard Bank internet banking system, if you're a registered user of Standard Bank mobile phone banking service
How to Register for the Internet Banking Services
Once you're sure you can meet the above requirement, you can proceed with the registration for the Standard Bank online banking by following the steps below:
Enter the Standard Bank online banking website link, this will get you to the home page.
At the bottom of the home page, click on register for online banking tab.
The next page requires that you to enter your e-mail address, password, and then confirm the two.
Make sure you enter a strong password for the online banking for security reasons.
Supply the name of your choice for your bank account.
Thoroughly read through the terms and condition and tick agree once you're satisfied with it.
Finally, to create your online banking profile, click on Save.
In the next section, you'll be required to provide your other personal details for your online banking account.
If you've successfully completed the registration, you will receive an SMS from the bank which indicates some important details of your account. You may be required in some instances to contact the Standard Bank South Africa customer service for help in case you followed all necessary steps and requirements and are still unable to successfully complete the registration.
To contact the customer service, simply dial the contact number; 0860123000, and for international calls; that is calls outside South Africa, call +27(0)10249042.
You can also contact them via their customer support email address; ibsupport@standardbank.co.za
That's how to successfully register for Standard Bank internet banking service in South Africa
How to Login to Standard Bank App
Download the app from Google Play Store or the Apple Store
Do your profile set-up using your email address and create your password
Link your bank account and your cards to the app, you can start banking from the app.