Do you wish to know the full list of telecommunication companies in Nigeria? This article would enlighten you. So, let's get started!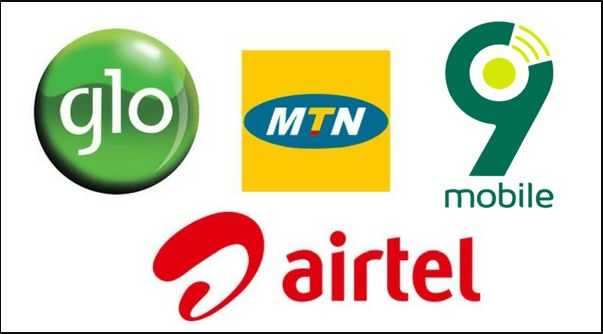 We now live in an era of easy communication and all thanks to the services provided by telecommunication companies in Nigeria. So, this article is based on the list of telecommunication companies but first, there is a need to define telecommunications, according to Wikipedia "Telecommunication (from Latin communication, referring to the social process of information exchange, and the Greek prefix tele-, meaning distance) is the transmission of information by various types of technologies over a wire, radio, optical or other electromagnetic systems".  The urge to communicate with people and stay connected is a growing factor In Nigeria and this has led to the advent of various telecommunication companies in our country Nigeria. So in this article, we are going to look at the various telecommunication companies providing services to Nigerians.
List of Telecommunication Companies In Nigeria
MTN
The first telecommunication company on our list is MTN. It is a multinational group with its headquarters in Johannesburg, the capital of South Africa. It has branches in various African countries and even continents like Europe and Asia. The company recorded a total of 232.6 million subscribers on the 30th of June 2016. Nigeria is considered to be one of the countries that bring in large revenue for the company because of its millions of users with a total of 35% of its market shares. More so, MTN is the eighth largest mobile network operator in the world and the largest in Nigeria, no wonder the companies motto is "everywhere you go". The company was formerly known as M-cell and it was founded in 1994(26 years ago). It has a yellow square with MTN in a circle as its slogan. The company has the following financial statistics:
| | |
| --- | --- |
| Revenue | US$15.432 billion (2015) |
| operating income | US$5.22 billion (2015) |
| Net income | US$3.345 billion (2015) |
| Total assets | US$13.762 billion (2015) |
| Total equity | US$12.433 billion (2015) |
| Number of employees | 19,288 (2020) |
Mtn is a company that has been filled with controversies from different parts of the world because of its verse outreach and power. One of the controversies that surrounded MTN and even led to a fee of 5.2 billion dollars is the lawsuit against the company by Nigeria in 2015. MTN was being sued for allowing unregistered SIM cards to still be in operation. When the investigation was carried out, the Nigerian Communication Commission (NCC) discovered a total of 5.2 million subscribers, and they were charged $1000 per subscriber, making it a total of 5.2 Billion dollars. The amount led to the involvement of the South African Government to reach an agreement. Then the fee was dropped to 3.2 Billion dollars. MTN is a corporation with a big finance pocket, so they sponsor clubs and other brands like APOEL F. The CAF championship, Manchester United F.C, and others. They are also the major owners of Verizon business and Visafone. You can check their website for more details. http://www.mtn.com/
Airtel
This is another big telecommunication company in Nigeria and the world at large. It is also known as Bharti airtel and it's an Indian originated company, founded on the 7 July 1995; 25 years ago by Sunil Bharti Mittal. The company has connections and subscribers all across 18 countries in Africa with its main headquarters in New Delhi India. The company offers network coverage in 3G, 4G, and 4G+. The telecommunication company is the second-largest mobile operator and it has the following financial statistics:
| | |
| --- | --- |
| Revenue | US$12 billion) (2020 |
| Operating income | US$−240 million) (2019) |
| Net income | US$57 million) (2019) |
| Total assets | US$39 billion) (2019) |
| Members | 423.28 (March 2020) |
| Number of employees | 19,405 (2020) |
The company was founded in 1984 when the founder Sunil Bharti started to collect push-button phones that he used to import from a company in Taiwan known as Kingtel. Since then, the company has grown into a giant that even acquired other companies. They even wanted to acquire MTN for about 45 billion dollars but, the deal didn't go through. So, they acquired Zain mobile for 10.1 billion dollars, which is regarded as their highest acquisition ever. The company has a total of 423.28 million subscribers.
9mobile
This is another big telecommunication company in Nigeria and it was formerly known as Etisalat, before it was bought out. It's the 14th largest mobile operator with a total of 167 million subscribers worldwide. Etisalat is the only network provider in the United Arab Emirates and it was named the most powerful network in UAE according to Forbes in 2012. The company was founded in 1976 as a joint company between Aeradio Limited, a British Company, and local partners. In 1983, the United Arab Emirates took control of 60 percent and left 40 percent for public, trading. The company has grown over the year and it has the following financial statistics
| | |
| --- | --- |
| Revenue | AED 8.6 billion (2018) |
| Operating income | AED 52.4 billion (2018 |
| Net income | AED 8.6 billion (2018) |
| Total assets | AED 18.2 billion (2019) |
| Members | Not specific |
| Number of employees | 1348 in Nigeria |
Globacom
This is a Nigerian owned telecommunication company that is regarded as one of the corporate giants in Africa. The company is owned by the Nigerian billionaire Mike Adenuga and has its headquarters located in Nigeria. The company was even the first to launch a high capacity fiber – optic cable worth $800 million US dollars from the United Kingdom. The telecommunication company was founded on the 29th of August 2003 and has employed well over 3,500 workers in Nigeria. The company has grown from 1 million in 87 towns in Nigeria with a revenue of 120 billion Naira into a company of 45 million subscribers worldwide. Globacom has the following financial statistics
| | |
| --- | --- |
| Type | Private corporation |
| Products | Telecommunication services, |
| Revenue | $1.178 billion (2013) |
| Number of employees | 3,379 (June 2019) |
The company is also a well-known corporate giant for sponsoring a lot of sporting activities and events. They are the proud sponsors of the Confederation of African Football awards, an event to honor outstanding African footballers. Aside from that, they also sponsor events like the Nigerian Premier League, Nigerian National Football Teams, Nigeria Football Federation (NFF), Glo Lagos International Half Marathon, Glo People Police Marathon, Eyo Festival, Ojude Oba Festival, and more. That's not all, Glo is known for partnering with initiatives and brands to bring entertainment for their subscribers. They collaborated with MTV for the big Friday show in 2012 and they brought Xfactor to Africa for upcoming stars to compete.
Ntel
This is a new company in the telecommunication industry and it was launched in September 2016. The company offers 4G internet services but, the company operates in Lagos, Abuja, and Port Harcourt. The company was formerly Nigeria Telecommunication Limited (NITEL), which was the main and only telecommunication company providing communication services until the Federal government enacted the Nigerian Communications Commission which allowed the entrance for new telecommunication companies into Nigeria. NITEL later sold its assets to NATCOM the parent company of Ntel for 252 million dollars. The company rebranded from NITEL into Ntel.
MainOne
MainOne is another leading telecommunication company in Nigeria that provides its users with connectivity services, voice call services, MainOne DDOS protection service, data center service, and more. According to Wikipedia, "The Main One Cable is a submarine communications cable stretching from Portugal to South Africa with landings along the route in various West African countries". The company is privately owned by Main street technologies and other investors like the Africa Finance Corporation and the Pan-African Infrastructure Development Fund (PAIDF) and a couple of Nigerian banks.
Spectranet
This is the first telecommunication company to provide 4G internet services to Nigerians. The company was founded in 2000 by the company Shyam Telecom Ltd in Gurgaon India. The company offers broadband internet services, national and international voice calls services. The company launched a Fiber-To-The-Home (FTTH) services in Delhi, Noida, Mumbai, Chennai, Pune, and Bangalore. Then went on to rebrand from Spectranet into Spectra. The sole purpose of this was to create more awareness about their services. The company also has well over 800 thousand employees.
Smile
This telecommunication company is known for its fast speed and reliability when it comes to the internet connection. The company launched its 4G Lite services in Nigeria in 2014, and since then has expanded into different countries. A major concept behind this company's market ideology is the fact that they try to put a smile on every customer who makes use of their services. Their services include internet connection at a fast rate, voice to voice call, and others. They have a reliable and fast customer care service which is emboldened with the ability to solve customer problems at a fast rate and make their services easy to render. Smile is considered to be one of the top leading telecommunication companies in Nigeria because of its availability of different internet services.
Swift limited
This telecommunication industry is known to provide Swift 4G network to their customer and it is majorly used in big cities like Lagos,  Port Harcourt, and Abuja. They are sure to provide broadband internet services,  video conference email, surveillance solutions, and many more. The company is also doing a good job of creating a means of communication known as swift talk, which allows you to talk to anyone at any time at an affordable price.
Please, kindly share your thoughts about the list of telecommunication companies in Nigeria.