In this article, we'll talk about the cute things to say to your crush. There's too many of them, but no harm in listing them out so we can quickly run through them in that special moments.
Love is such a beautiful thing. And can be aww so bittersweet, when it's about a crush. So, it's understandable to have cute things to say to your crush over text, to make them blush or even before bed.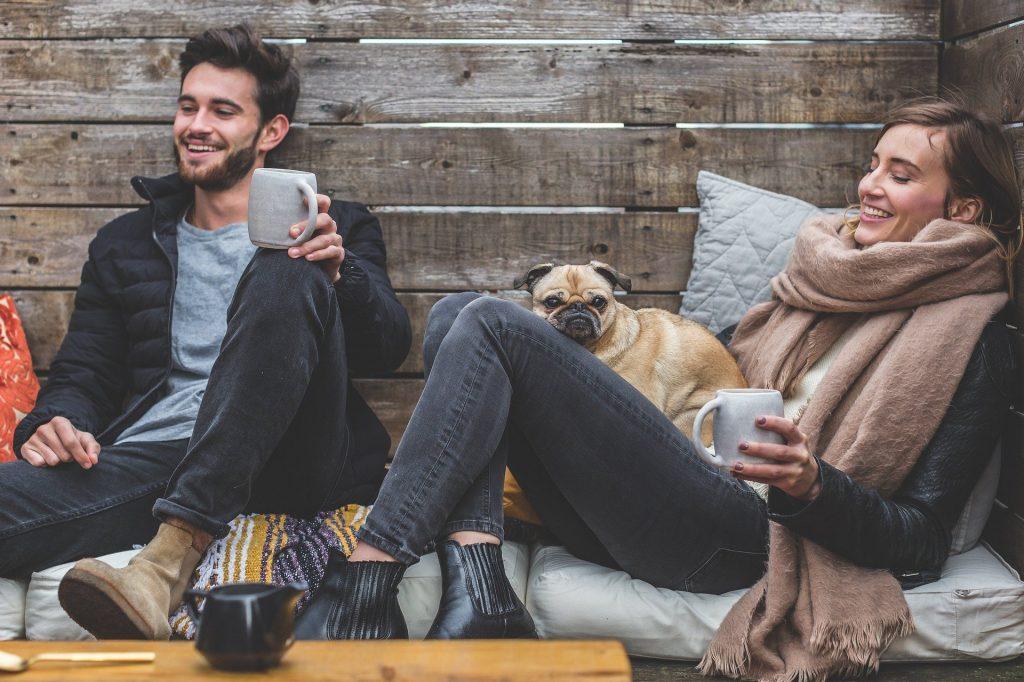 Cute things to say to your crush in a text message
Hey sweetie, we haven't seen in a while. I just wanted to say Hello!
 I'd be lost without you.
Happy Birthday, lovely, if you had one wish what would it be?
Come over, sweetie, I've got your favorite movies on playlist tonight
I had fun with your last night
I was just telling my friends about you. They're so jealous
I had a dream about you last night, it was R-rated…
Here's the plan. You, me, Movie and takeout.
I don't normally like scary movies but with you around me, I know I'll be safe.
I'm in need of cuddles and kisses and you're the only one who can do that.
I was just thinking about you.
Currently, bragging about my awesome man.
 No one can make me smile as you do.
I'm getting butterflies just thinking about seeing you later.
Your arms feel like home.
Forever still isn't enough time with you.
Thanks for always killing the spiders whenever I need you to.
I didn't know it was possible to miss someone before they even left—until I met you.
 I'm in bed right now, it just feels so empty without you in it.
I have been thinking about you. Every night, every day. I don't have much to say or many things to express. I am just thinking about the moments spent, thinking about the times when you are with me.
I'm so lucky to have you as a best friend and boyfriend.
Everywhere I look, I am reminded of you and your love. You are my world. I keep thinking about you.
Have a great day ahead and don't forget to miss me.
You amaze me more and more each day.
Serious stuff to say to your crush in bed
I love you more than you will ever know.
You stole my heart a long time ago and I never want you to give it back.
Missing you!
You're my whole world.
You make me feel amazing about myself.
How did I get so lucky?
You make my heart beat out of my chest.
Our life together is my definition of perfect.
You are my forever and always.
You are out of my sight but in my mind.
I would do anything to be by your side right now.
I love you more than pizza!
I know you are occupied at the moment but remember, I love you a lot.
Every day we're together is another day I'm living my dreams.
I don't know how you got into my heart but I do know that I don't want you to leave.
Just wanted to let you know that my love for you is growing with every minute.
You make my heart do flips just by thinking of you.
It's been said that you only truly fall in love once but I don't believe it. Every time I see you, I fall in love all over again.
Do you know what's on my mind? You, as always!
No one has ever come close to making me feel the way you do.
I'll never be able to put into words how much I love you.
Have I ever told you how lucky I feel having you by my side? Have I? Okay, there is no harm in saying it again.
Flirty things to say to your crush to make him or her blush
I'm counting down the minutes until I get to kiss your lips again.
I can't decide if the best part of my day is waking up next to you or going to sleep with you. Hurry home so I can compare the two again.
Love was one of those things I thought I understood until I met you and you showed me what it really was.
You're the piece of me I didn't know was missing.
I want to wake up by your side every day for the rest of our lives.
You make the good in my life all the better.
I'd choose you every single time.
Grow old along with me! The best is yet to be.
I remember the first time I saw you; my heart whispered 'He's the one.'
You are undoubtedly the best thing that has ever happened to me.
You are making me blush and you are not here.
Someone told me that they saw me with a sexy, strong man the other day. Do you happen to know who it was?
I wish we could call in sick today.
You always turn me on.
I am so into you right now.
Where is my strong, pickle-jar opener when I need him?
I wish I was in your arms right now.
You better be prepared for me when I get home.
Hey, sexy. What are you up to?
Do you have any idea how hot you look today?
Flirty things to make him or her blush
I would invite you to come over this weekend but I'm not sure I can keep my hands to myself.
You're not very good at pretending you don't want me.
You've been on my mind since last night. Thank you for a perfect night.
If you are having a bad day then don't worry because your night will be awesome!
Just read that caffeine can boost a woman's libido. Is that why you keep inviting me to coffee?
I promise to be by your side always, preferably under you or on top.
Tonight, let me do all the work. We're going to take it so slow and you're going to scream.
What are you doing for dinner tonight? I thought about getting reservations for my bedroom but I wanted to make sure you were available.
Stop thinking about me naked! Sheesh.
Oh no, my heart is missing! Did you steal it?
Got to go on a girls' night out. Drunk-text you later?
My dog misses you. Come visit him.
I just saw the cutest actor on TV. Made me think of you.
Congratulations, you have just won an award for stealing my heart and the award is to have dinner with me.
YOU are that "Oh, nothing," when people ask me what I'm thinking about.
I can't think of anything interesting to say but I really wanted to talk to you.
You're in my (NSFW) thoughts.
I'm under so many blankets and I'm still cold… I guess I should put on some clothes…
The only good part about being single is that I get to flirt with you.
Imagine that my bed is a football field. I'm the football and you're running for a touchdown. See, I do like sports!
Even over text, you're adorable.
I hope your day is as nice as my butt.
Make them warm with this sensuous thoughts
I wore the cutest outfit today. Too bad you didn't get to see it.
On the agenda for tonight: polite conversation followed immediately by impolite bedroom antics.
We go together like… bacon and more bacon!
I am not flirting with you; I am just extra-friendly to someone who is extra-attractive.
Our lips should have a meeting. ASAP.
I love you more than coffee (but please don't make me prove it).
I just put on some really crazy underwear. So many snaps! So many straps! You'll have to help me take it off.
A kiss burns 6.4 calories per minute. Want to work out?
Do you believe in love at first sight or do I need to walk by again?
I have an extra ticket for tonight and I need to invite a sexy, charming, fabulous man. Know anyone?
I've got something to show you. It's a surprise and you're going to have to undress me to find it.
You don't 'cross' my mind. You live there.
Sleep tight. Sweet dreams! (With me in them…)
Did you know that today is National Donuts Day? I thought we could celebrate in my bedroom. I'll bring the sugar.
I really miss you (but probably not as much as you miss me. I'm pretty awesome).
I've been crazy busy ALL day… Want to come to distract me?
You should probably clear your schedule for tomorrow morning because I plan on staying up late with you tonight. Very late.
Am I going to see you later tonight? I have a little surprise for you…
I know you had a long day, so why don't you come over and I'll give you a back massage… naked.
I can't stop thinking about the other day/night.
Cute paragraphs to write your crush
Why don't you come over later, I bought a new bra. I need someone's second opinion.
Come over later and I'll have you touch my butt.
Let's do some 'We shouldn't be doing this' things.
When I come home, I want those pants off and you waiting for me in bed/the kitchen.
Today, I woke up sweaty. Not because the morning was too hot to handle but because my dreams of you were too hot to handle.
I can't wait for you to get your hands on me later.
Let's get one thing straight. When we meet, later on, there will be no foreplay.
I have a plan for the evening. Do you want a naked bear hug, yes or yes?
Can't wait to put my hands on you.
Do you want to mess up the bed with me tonight?
Here's the deal, I have a twenty-minute break and I'm right by your house. Get ready, I'm coming over, baby!
Tonight I want you to undress me slowly with your muscular touch and bite every inch of my body with no inch left untouched.
You are so hot, even my pants are falling for you.
I was thinking that you might be tired, so there's a nice back rub waiting for you when you get home.
I just got out of the shower, want to come and help me dry off?
Lying in bed and bored. I wish you were here to play Simon Says with me.
The thoughts I was having about you were so dirty that I had to take a shower.
Just wanted to let you know that I'm lying on my bed naked, thinking about you.
What are you wearing right now? I hope you say nothing!
You make me smile and also super-horny but that's not the point.
Dirty things to say to your crush
I had so many dirty thoughts today… Guess who inspired them all?
Work is going very slowly today because I can't stop thinking about all the fun we had last night. I can't wait for a repeat session.
I'm fantasizing about you right now. Want to come over and make my fantasies a reality?
You were screaming some filthy words last night. Want to do it again tonight?
If you were here right now I would tear your clothes off and shove you onto my bed and have my way with you. But you're not, so… rain check?
Thinking about you touching me literally turns me on.
Can you guess the color of my panties? If you guess right, I will give you anything you want tonight
I just wanted to tell you that my new red underwear feels wonderful and sexy on my skin. I could show it to you if you were here now.
I'm touching myself. Too bad you aren't here.
If you were here right now, I'd take your pants off with my teeth and… I'll just let you finish that sentence with whatever you want.
I knew something was missing today… Know what it was? You between my thighs.
I'm typing this with one hand because my other hand is busy…
Can't stop thinking about your mouth and your hands in places they shouldn't be.
I have a mystery for you but I'll give you a clue. Tonight, I'm gonna make you the special guest between my legs.
What do you want me to do to you tonight?
I'll be wearing only heels tonight…
All I can think about is doing filthy things to you when I get home from work.
Hey, just wanted to let you know that if you're ever having a hard time, like a really hard time, I'm there for you. I mean, I can give you a hand… or something.
I'm too turned on to put clothes on. Get here quick!
I've got a B.A. in Communications, so I think I'm pretty much qualified to blow your mind tonight.
Guess what I'm thinking? OK, I'll give you a hint. It involves my tongue and you naked.
I'm imagining your hands on my body… your mouth on my body… and finally, your body on mine.