Longing to know the the top Yoruba actresses in Nigeria? Don't worry, this article got you covered. Come on, let's get started!

The Nigerian movie industry has become a fortunate field for many Nigerians dedicated and passionate about becoming Nollywood stars. Amongst these stars are Yoruba Actresses and they have gotten recognition, awards, and paying cheques for their roles in several phenomenal Yoruba movies.  So, in this article, we are going to be looking at the richest Yoruba actresses in  Nigeria.
Yoruba Actresses In Nigeria
Funke Akindele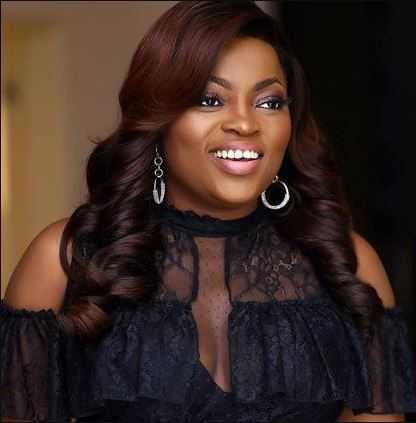 The first person on our list is no other than the talented actress, Funke Akindele. She's a Nigerian Female Actress that came into stardom through the movie "Jenifa". In the movie, she plays the character of a young village girl that comes to the city and wanted to make it by all means. The movie became a popular comedy movie that many people made sure they watched because of her mind-blowing acting. That wasn't all, few years later Funke Akindele converted the movie into a comedy series known as Jenifa's diary and the idea has brought her millions of naira. The Nigerian based actress was born on the 24th of August 1976 in Lagos. She's also an indigene of Lagos state, from Ikorodu to be precise. She has been into acting since 1998 and has appeared in numerous movies like "My siblings and I", Jenifa, Jenifa's Diary, Your Excellency, Maami, Industreet, A Trip to Jamaica, Return of Jenifa, Isoken, Moms at War, Chief Daddy, Omo Ghetto, Married but Living Single, Apaadi, Emi Abata and many more. We can say that being a successful actress like Funke Akindele will attract various brands looking for worthy Ambassadors and yes it has. She has endorsement deals with the likes of Dettol, Globacom, waw detergent, and Iroko-Tv. The successful actress is married to Nigerian rapper JJC and they are blessed with twins. Funke Akindeke can boast of a net worth of 900,000 US dollars.
Dayo Amusa
Dayo Amusa is another prominent Yoruba actress in Nigeria. She's well known for her wit, creativity, funny attitude, humor, and intense looks in various Nigerian movies like Unforgivable, Emuke, Aroba, Aroba 2, Diary. She's also a filmmaker, director, and the proprietress of Paydab schools, which has two branches, one in Lagos and the other in Ibadan. The female actress was born on the 20th of July 1983 to a Father from Lagos state and a mother from Ogun state. More so, She's the first child and daughter of five children. She attended the Moshood Abiola Polytechnic, where she studied food science and technology before she dived into acting in 2002. Ever since then, she has appeared in various movies most especially Yoruba movies, released a song as an artist, and won numerous awards in Nigeria, like Best Kiss In A Movie BON Awards 2013, Best Crossover Act YMAA 2014, Outstanding Performance 2010 The Ambassador Club and many more. The actress can boldly brag of a net worth of 700,000 US dollars.
Mercy Aigbe
Mercy Aigbe is another Yoruba actress that has gained the love and support of millions of Nigerians for her excellent acting in various roles in different English and Yoruba movies in Nigeria. She's an Edo born actress, director, and businesswoman that has appeared in various Nigerian movies, especially Yoruba movies. She was born on the 1st of January 1982. She attended the Maryland Comprehensive Secondary in Ikeja, before moving on to the Polytechnic of Ibadan where she obtained a National Diploma in Financial studies. She went further to study theatre arts at the University of Lagos. Mercy Aigbe began her acting career in 2006 and since then, she has appeared in several Nigerian movies like Satanic, Afefe Ife, Okanju, Atunida Leyi, Igberaga, Ihamo, Ìpèse, Iró funfun, Mafisere and more. The talented actress can boast of a net worth of about 500,000 US dollars.
Fathia Balogun
It will be impossible to complete the list of richest Yoruba actresses without mentioning Fathia Balogun. She's like the mother of Nigerian Yoruba movie because of her long experience in the movie industry and her appearance in so many movies that it is even hard to count. She was born on the 5th of February 1969 and surprisingly she's from Delta State. She schooled at Maryland Primary School and Maryland Comprehensive Secondary School in Lagos state. Then obtained a diploma certificate from the Kwara State Polytechnic. She began acting a long time ago and since then, she can boast of numerous awards like the Best Indigenous Language at the 2015 Africa-Magic Viewers' Choice Awards AMVCA, Africa movie Academy Award for the most outstanding actress, and more. The actress was once married to the Nigerian veteran actor, Saheed Balogun and they have two children but the actress Fathia Balogun still has another son thereby making her the mother of three children. The actress is blessed with an estimated net worth of 400,00 US dollars.
Iyabo Ojo
Iyabo Ojo is another popular Yoruba actress known for her roles in various movies like Divorced not allowed, In my country, I believe, clueless and others. With her acting skills, she has built a large number of followers and supporters. The phenomenal actress was born on the 27th of December 1977 in Lagos, her father is from Abeokuta and she's the last born amongst three children, in which she is the only girl with two older brothers. Iyabo Ojo has appeared in over 100 movies and even produced movies of her own. Also, she obtained a National Diploma in Estate Management from the Lagos State Polytechnic. She started her acting career in 1998 when she landed her first role in an English Movie titled Satanic. Then she debuts in the Yoruba movie "Baba Darijinwon" in 2002. Since then, Iyabo Ojo has been doing exploits when it comes to acting and producing nice movies for Nigeria's entertainment. Also, in 1999 she got married to a Movie Marketer and together they gave birth to two lovely children. Although the couple later separated.
Though, she didn't allow it to affect her career and pursuit of success. We can say that Iyabo Ojo has an estimated net worth of 350,000 US dollars due to her success in the movie industry.
Toyin Aimakhu
When it comes to Yoruba comedy, this lady is a force to reckon with. She has a hilarious personality and she has built an enormous number of fans on it. She's an actress, producer, and filmmaker and she has acted in movies like alakada, alakada reloaded, the ghost, and tout and even produced several movies. She was born on the 5th of September 1982 in Auchi, a town in Edo state. She began her acting career in 2003 when Bukky Wright, a prominent actress in Nigeria came to Ibadan to shoot a movie. She obtained a Higher National Diploma Certificate in Marketing from Ibadan Polytechnic. More so, Toyin has campaigned for the People's Democratic Party during Goodluck Jonathan's political contest because of her influential nature. She's well known for movies like Fate of Alakada, Dear Affy, Small Chops, Elevator Baby, Don't Get Mad, Get Even, Made in Heaven, The Millions, and more. Toyin Aimakhu is blessed with a net worth of about 330,000 US dollars or even more.
Tayo Sobola
She's another Yoruba actress that is well known for her dazzling looks and entrepreneurial skill to start up different businesses of her own. Also, She's a model, actress, and business owner of clean stitches, her clothing line, and her cosmetics production and distribution store. Firstly, Tayo Sobola came into the showbiz as a model, then gradually she began to make a presence for herself in the movie industry by appearing in Yoruba movies like Ojuloge obirin, married to my best friend, womanhood, and many more. She was born on the 28th of December 1989 and she's married to Kayode Peters. We can't determine exactly how much her net worth is but, we are certain that she's well loaded and doing very well for herself.
Liz Anjorin
Shes another Nigerian actress that is doing well for herself. Aside from acting in Yoruba movies, She's the proud owner of Liz Anjorin's clothing line. She even has investments in lands and properties and a proud buyer and seller of gold. Liz Anjorin is a woman that's not scared to show off her money and take good care of herself. She owns houses in Lekki Lagos and drives quite expensive cars like her range rover jeep. The now rich celebrity was not born with a silver spoon, as she used to sell edibles with her mother when she was young just to make a living for herself. We can say she has faced challenges and she still made it to the top. She was born on the 4th of April in Lagos and she has appeared in movies like The Dance Movie Project, Owowunmi, Arewa Ejo, Ise Onise and has produced movies like Tolani Gbarada, Gold, Iyawo Abuke, and more. We can't say how much her net worth is, but we are certain that she has millions in her possession.
Bimbo Afolayan
She's another Yoruba actress that is loved by many for her acting skills and business initiative in skincare products. She's the founder and CEO of extreme clothing, extreme skincare products, and extreme properties. This shows that the Yoruba actress has investments in clothing, skincare and cosmetics, and even real estate. So, you can see why she's on the list of richest Yoruba actresses because of her acting, entrepreneurial skills, and business mindset.