The University of Nigeria Nsukka (a.k.a UNN) is one of Nigeria's oldest university. It is operated and run by the Federal Government, though, the institution is approved and accredited by the National Universities Commission (NUC).
UNN is established in 1955 by Nnamdi Azikiwe (Former Governor-General and Nigeria's First President). It was not until 1960 that the university began operations. The main campus of UNN is located in Nsukka, Enugu State. Let's discuss the about how to register and check admission status on the UNN portal.
How to Register on UNN Portal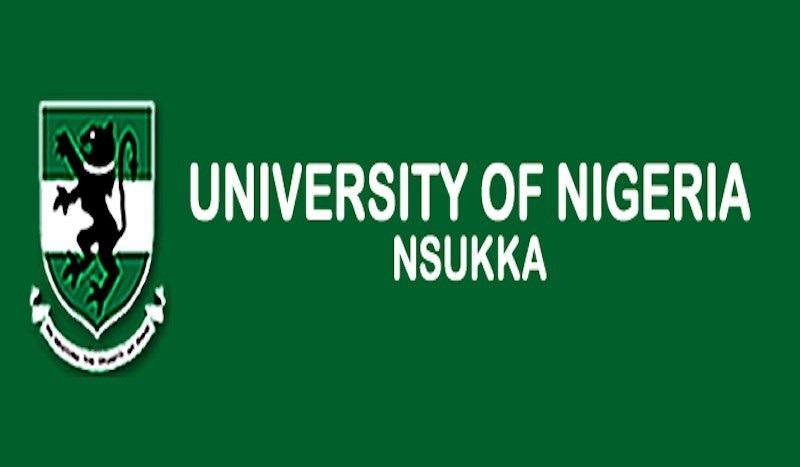 On your browser, go to unnportal.unn.edu.ng
Use your registration number as your username. Then type in your preferred password and click on the login button.
And that's it, you are already registered to the UNN Portal.
How to Check Admission on UNN Portal
Go to UNN Portal unnportal.unn.edu.ng
Login to your account with your registration number and password.
Go to your dashboard and you should see your admission status there. If you have been admitted, then proceed to regularisation.
How to Contact UNN Portal
If you're having any issue about the University's portal, you can reach out to the school through any of the following;
Call: +234 (0) 8139833300
Follow this link http://www.teneceschoolsupport.com/open.php to open a ticket of complaint/request/inquiry with the ICT company in charge of the portal.
List of Faculties in UNNFaculty of Agriculture
Faculty of Arts
Faculty of Basic Medical Sciences
Faculty of Biological Sciences
Faculty of Business Administration
Faculty of Dentistry
Faculty of Education
Faculty of Engineering
Faculty of Environmental Studies
Faculty of Health Sciences
Faculty of Law
Faculty of Medicine
Faculty of Pharmaceutical Sciences
Faculty of Social Sciences
Faculty of Physical Sciences
Faculty of Veterinary Sciences
Faculty of Vocational-Technical Education
List of Courses in UNN
Accounting
Adult Education
Agric Extension Service
Agricultural and Bio-resources Engineering
Agricultural Economics
Agricultural Science and Education
Agriculture
Animal Science
Archaeology
Architecture
Arts Combined Honours
BA Single and Combined Honours in  • Modern Languages
Banking and Finance
Biochemistry
Biological Sciences
Botany
Business Education
Business Management
Civil Engineering
Computer with Statistics
Computer Education
Computer Science
Creative Arts
Crop Science
Dentistry and Dental Surgery
Early Childhood Education
Economics
Education and Biology
Education and Chemistry
Education and Computer Science
Education and Economics
Education and English Language
Education and French
Education ane Geography
Education and History
Education and Igbo
Education and Integrated Science
Education and Mathematics
Education and Music
Education and Physics
Education and Political Sciences
Education and Religious Studies
Education and Science
Education and Social Science
Education and Social Studies
Education Arts
Education Fine and Applied Arts
Electrical Engineering
Electronics Engineering
English and Literary Studies
Estate Management
Fine Arts/Fine and Applied Arts
Food Science and Technology
French
French with German/Russian
Geology
German
Guidance and Counselling
Health Education
History
Home Economics and Education
Home Science
Human Anatomy
Human Physiology
Industrial Technical Education
Law
Library and Information Science
Linguistics
Linguistics Igbo and Other African Languages
Marketing
Mass Communication
Mathematics
Mechanical Engineering
Medical Laboratory Science
Medical Rehabilitation
Medicine and Surgery
Metallurgical and Material Engineering
Microbiology
Music
Nursing/Nursing Science
•Nutrition and Dietetics
Pharmacy
Philosophy
Physical Education
Physics
Physics/Astrology
Political Science
Primary Education Studies
Psychology
Public Administration and Local Government
Pure and Applied Chemistry
Pure and Industrial Chemistry
Radiography
Religious Studies
Russian
Science Laboratory Technology
Social Work
Sociology and Anthropology
Soil Science
Special Education
Statistics
Surveying and Geoinformatics
Theatre and Film Studies
Urban and Regional Planning
Veterinary Medicine
Zoology