Are you looking for how to use VConnect to find addresses of businesses in Nigeria? If yes, allow us to show you just how to go about it. VConnect is one of the leading online service marketplaces in the country. They help you hire a professional to carry out the service you need.
This private company is headquartered in Lagos Nigeria and operates in both Nigeria and Ghana. VConnect can help you track a business/company by providing you with their office address. There is no better business discovery website right now on the internet.
How to Find Addresses of Businesses in Nigeria using VConnect
Below is how you can use tye VConnect website to find the address of any business or company in Nigeria;
Go to their VConnect website
The "Search Bar" on the homepage help visitors to find queries on the site. So using the Search Bar, enter the name of the business or company whose address you want to find. Then click on the "search" button.
Just like other search engines, it will display a list of businesses or companies related to that name. So click on the business/company you're actually searching for its address.
Another good feature of this VConnect search engine is the incorporation of Google maps. The embedded map will help you locate the company's address easily.
How to Register your Business or Company on VConnect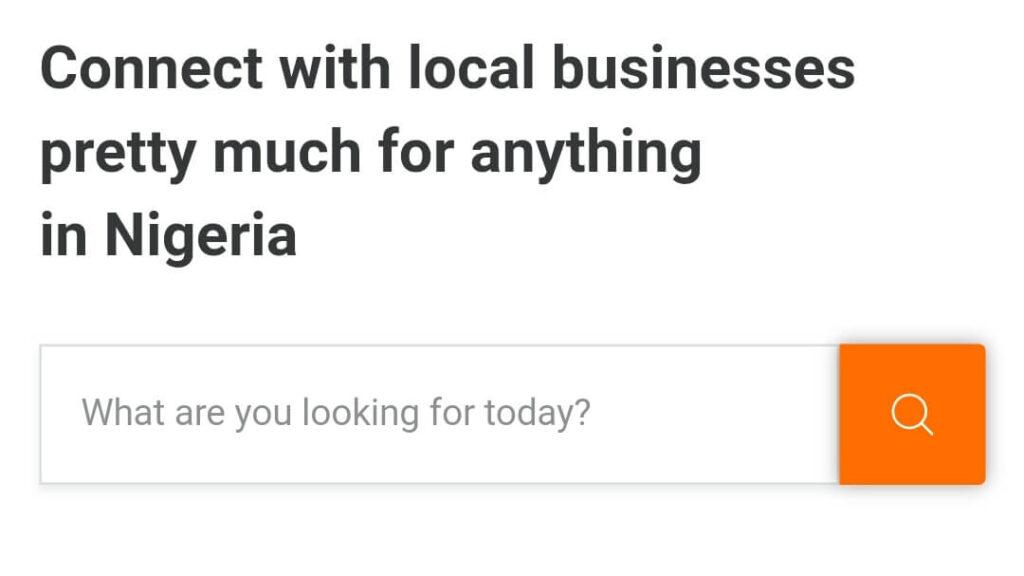 If you're a business owner or company, it is advisable to register it with VConnect. The website boost of over 2 million monthly visitors and gets more than 1,000 service requests daily. Chances are that you'll get clients/customers when you register on VConnect, so follow the step below to do that;
Visit VConnect official website
Click on the "Sign-up" button to create an account.
Once you're logged in to the account, click on "Register a business".
You'll be greeted with a business registration form. Fill and submit the form.
You'll be contacted by VConnect within the next 2 working days after submitting the form. This is to verify your business or company.
This is the best way on how to use VConnect to find addresses of businesses in Nigeria. VConnect is arguably the best online marketplace in the country and you need to be there.