Vbank is one of Nigeria's most popular digital banks. People, especially the younger generation who prefer digital banking to traditional banks, have shown a great deal of curiosity about the app's features and capabilities.
Using the VBank app has several advantages, including opening an account and what you can expect from the digital bank. Many microfinance institutions are gradually joining the ranks of digital banks.
If you have no idea what these digital banks are or how they work, you can learn more here.
What is VBank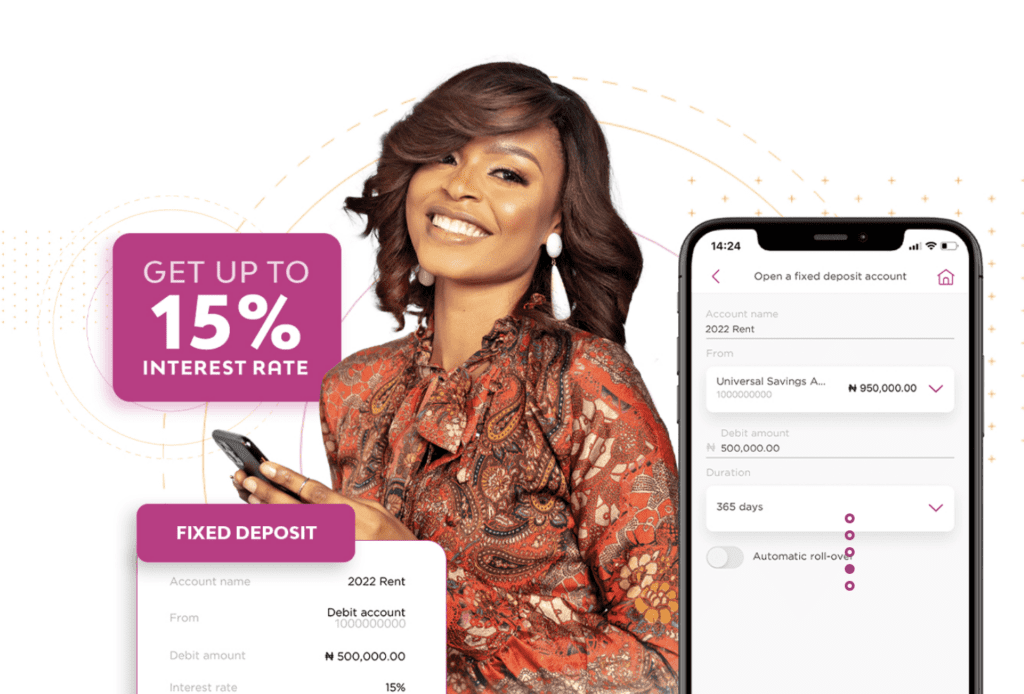 VFD, a Lagos-based microfinance bank, is in charge of the app's financial functions. Its headquarters are located in Lagos Island at 214 Broad Street. As the name suggests, VBank is a completely digital bank. This means that transactions can be carried out without the requirement for a bank. The app handles all registration-related activities.
The software is accessible on Android and iOS smartphones and is very basic and interactive. With VBank, you don't have to go anywhere to perform your banking. You don't even need to leave the comfort of your own home or office to open a bank account.
VBank makes it simple to conduct banking transactions. When you put money aside, you'll be able to earn higher interest rates. The digital bank's fixed deposit is a valuable feature. In order to get a better interest rate than a typical bank, you must deposit more money with it. You'll also be able to withdraw cash anytime you need it, without requiring a debit card. Does who want to make some extra money off the app can do so.
VBank Mobile App Registration Requirements for New Customers
You can register on Vbank website or by first downloading the mobile app
You'll need the following details to sign up for the mobile app:
Phone number
Username
BVN number
Date of Birth
Email address
Password
Pin
Picture and signature
Features of VBank App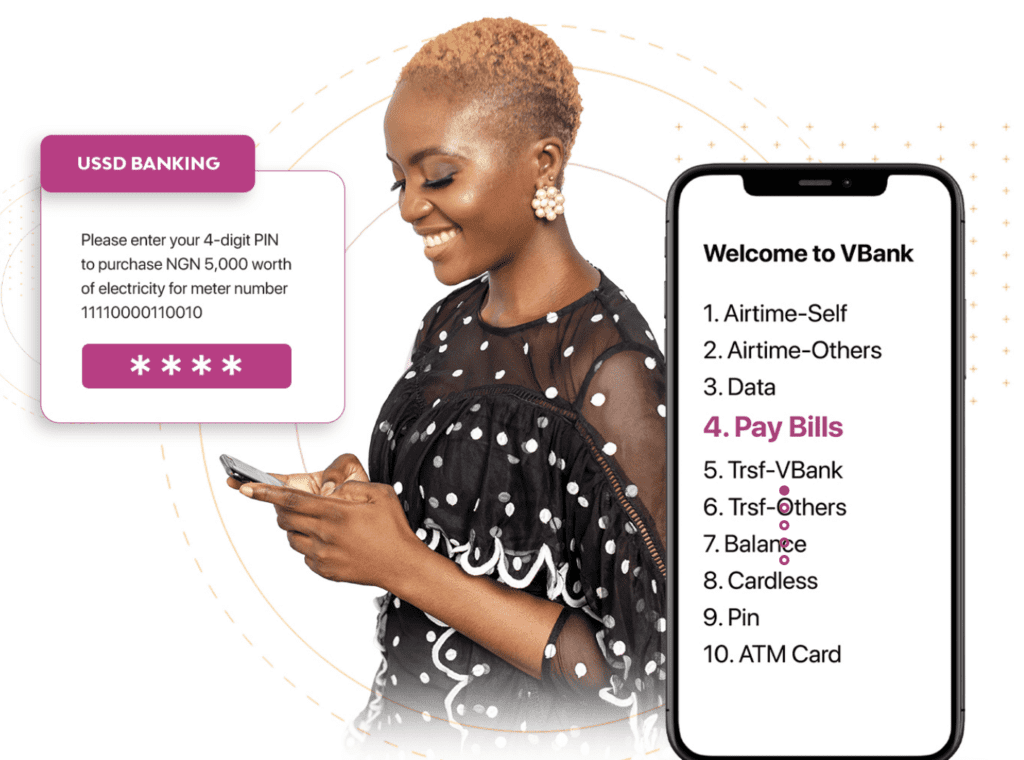 Money transaction: Transfers to and from your V account, as well as transfers to and from third parties, are all possible through the V mobile app. You'll be able to use any of the country's many ATMs to get cash. You can generate cashless withdrawal codes from activated ATMs using the app's feature.
Pay Bills: You can pay the bills through this mobile app, like electricity, data, cable TV, travel and tickets, transportation, and other services.
Create Spending Plans: Create and save monthly budgets with the V Bank Nigeria app. It is possible to trim the budget by reducing expenditure on everything from meals to jobs to family, shopping, utilities, transportation, and more. As a result, it will be easier to keep track of how much money you spend on your account.
Send V transactions to your WhatsApp contacts: V allows you to separate WhatsApp application transactions. You can utilize this if you need to prove that you've struck a deal to a business associate. Additionally, you can leave messages, include a picture of yourself, and receive transaction confirmations.
How to Download the VBank App
To download the V bank app on your Android phone,
Go to google play store on your phone and search for V bank app. Click on it to download and install.
For iPhone users, go to the apple store and search for the app.
Conclusion For many bank customers in Nigeria, V bank and other digital banks will soon be a viable alternative to traditional bank services because of the country's growing popularity of digital banking.