Watch Series TV is an entertainment website that specialises on TV series around the world. They provide a download link to these TV series for visitors to download and enjoy their favourite. Their archives go as far back as 2004. They have thousands of TV series cut across all genres in the industry; Action, Crime, Drama, Thriller, Adventure and many more.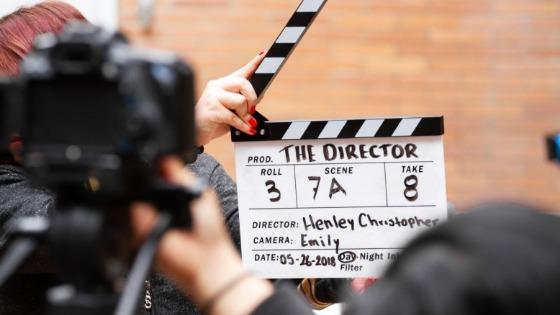 While Watch Series TV is a good place to download TV series for free, their ads can be annoying. This is why many online users are looking for a good alternative website where they can download their favourite TV series without annoying ads. In this article, we have compiled a good top 10 best alternatives of Watch Series TV to download movies. It is always good to have more than one website, where you download movies from, so in the event that one is not working, you won't be missing the fun of your favourite shows.
FlixTor
FlixTor is a free streaming website for movies and TV shows. Their videos are always in high quality with new movies and TV series updated almost immediately it is aired. There is a category called 'My List' on the website where you can add your favourite movies, and TV series. The website is completely free and doesn't require registration. The user interface is also neat and easy to navigate around.
Tubi TV
Tubi TV is an online TV platform that allows you to watch free movies and TV shows. The video quality is usually in HD and it's compatible on any device. They have video contents from great powerhouse studios likes Lions Gate, Paramount, MGM and many more. The website requires registration, but it is free to use. The registration doesn't take more than a minute and it's well worth it.
TV Muse
TV Muse is a free movie database website, where you can watch your favourite TV shows, movies, animes, documentaries, and cartoons. TV series are uploaded daily on the website in higher definition quality. Visitors can register for free though it is optional. Just enter your favourite TV series in the search box, search and download straight to your device.
SideReel
SideReel is an online TV series website that helps you track your favourite TV shows. You'll get a notification any time a new episode of your favourite TV series is aired. It is also useful in discovering new TV series to follow. Their recommendations are based on the genre you like watching. They also let you know which TV series is going to be cancelled, renewed or concluding. To utilize the full potential of the website you need to register as a user, which is completely free.
Couch Tuner
Watch your favourite TV series on Couch Tuner website in full HD quality. This website has been in the game for a long time and still delivering. Unlike most TV series website, you don't need to register at Couch Tuner. Just visit, search for your favourite TV shows and watch. There is always a short description accompanied with every TV series on the website to get you a clue about what the series entails.
ShareTV
You can stream your favourite TV shows on ShareTV. The website offers free television episodes, scheduling, characters information and many more. It is more like a forum, where you sign up and interest with people in the community. For every TV shows on ShareTV, there is episode guides, cast/celeb info, pictures, videos, trivia, and many more. The community is welcoming and a lot of stuff is being discussed on there.
Megashare
This is a free movies and TV series streaming platform. It features over 15 genres in the industry. And have movies/TV series from countries like US, UK, Canada, India, Australia, Japan, e.t.c. The archives of Megashare dates back to 2004, So, you're guaranteed to get even some old classic movies and TV series. The user interface is good and makes you enjoy streaming on their website.
PutLocker
This is the social network of watching movies and TV series online. They boast of over 5,000 movies and TV series in their archives. Their videos are usually in Full HD display quality. Each movie/series have an IMDb rating with useful information such as genre, casts, directors, country and lots more.