Longing to know about what is about: blank and how to fix it? This article is the ultimate guide you require. So, let's begin!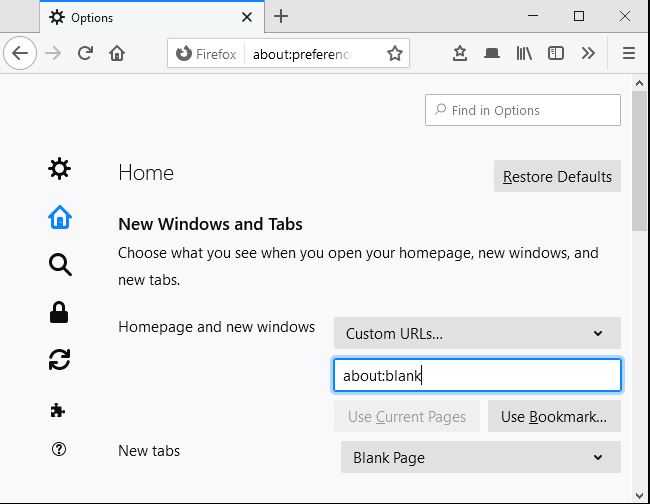 If you see "about: blank" in your web browser's address bar, then it is possible that you have an adware program installed on your computer or you are viewing an empty page built into your web browser. About: blank is a part of Google Chrome, Internet Explorer, Mozilla Firefox, Microsoft Edge, Apple Safari, and other browsers. A lot of major web browsers feature a default website to which the browser re-directs you at start-up. But, corrupted profile data can also cause your web browser to display a blank page with the subject "about blank" on the URL bar.
However, there is nothing wrong with it. The reason being that many people choose to use it as their home page. They do so to ensure their web browser always opens with an empty white screen.
But, if you don't like your web browser always opening with it, we will show you how to stop that.
Before, we get into how to fix about: blank page let's get you started on what it means.
Read on!…
What Is About: Blank?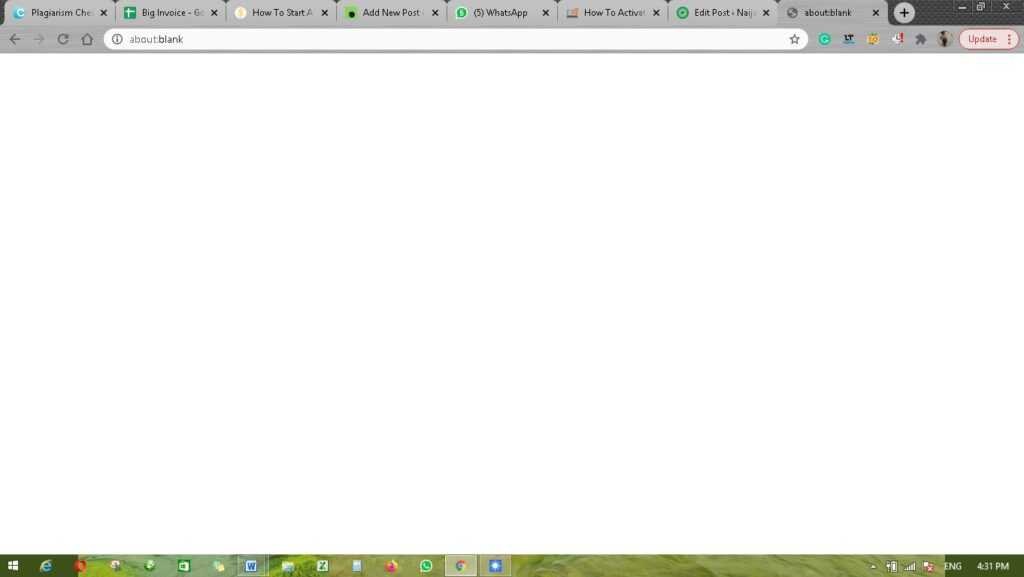 About: blank is simply a blank page built into your web browser. The part of the address "about" tells the browser to show internal, built-in web pages. For instance, in Chrome, you can type about: downloads to view Chrome's file downloads list or about: settings into the address bar to open the "Settings" page
Your web browser will load an empty page with nothing on it when you type about: blank into the address bar and press 'Enter'.
Note
This page is not from the Internet; it is built into your web browser.
About: blank page is a special page within most browsers that does nothing more than display a blank page.
Why Is About: Blank Useful?
About: blank gives you an empty page each time you open your browser this is why many people use it as their home page.
To do this, all you have to do is go into your browser's settings and tell it to open with "about: blank" instead of another web page.
If web browsers do not know what else to display when they launch, they may also open it. Reason being that a browser always has to display something. And loading about: blank is a way to display a blank page.
Is About: Blank A Virus Or Malware?
No! the page is not malware or malicious or anything dangerous. However, most times malware will mess with your web browser settings and this could result in about: blank being displayed. Also, browser hijackers will sometimes change the homepage of your browser, and if your antivirus does not correctly clean-up the infection, it might corrupt the settings. This can also cause it to be displayed.
However, if you are concerned that your computer might have malware on it, we recommend performing a scan with your anti-malware program of choice.
Now, we have known what about: blank entails let's get to how we can fix this for those who don't like it displayed on their browser.
How To Fix About: Blank
How can you get rid of it?
If this is your problem, we want to assure you that although you can't get rid of the about: blank because it is part of your web browser you never have to see it again if you don't want to.
If you would rather see your browser's New Tab page or any other web page, than always having to see about: blank, whenever you open your web browser, all you have to do is change your web browser's home page.
It is as simple as that!
Just follow the steps for different browsers below:
For Google Chrome
Head to menu
Click 'Settings' and then scroll down to the "On startup" section
Select "Open the New Tab page" or you can delete it from the web pages that open on startup
Choose your favorite web page.
For Mozilla Firefox
Click Menu then >Options > Home
Select your desired home page for new tabs and new windows
Ensure that 'about: blank' or 'blank page' is not selected.
For Apple Safari on a Mac
Click Safari > Preferences > General.
Then under Homepage, remove "about: blank"
Enter your desired home page.
For Microsoft's New Chromium-based Edge Browser
Click menu > Settings > On startup
Select "Open a new tab"
Or you can remove about: blank from the list of pages that opens when you launch the Edge browser.
For Internet Explorer
You can change this from the Internet Options window
Click the gear-shaped menu button
Select "Internet Options."
Remove "about: blank" from the home page box at the top of the General pane.
Enter the address of your desired home page.
Now you have known all about it the, you can choose to leave it displayed or remove it. It's your choice to make.