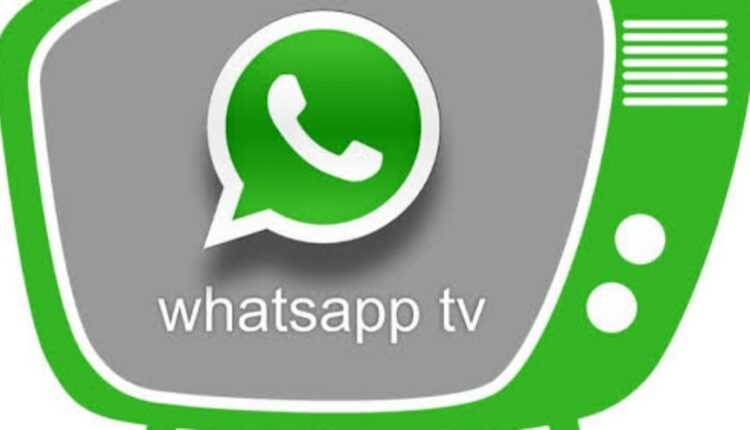 WhatsApp TV in Nigeria: How to start a WhatsApp TV on your Status
Have you heard about WhatsApp TV in Nigeria? Learn how to start a WhatsApp TV on your status and start making at least N50,000 monthly. Yes, it is very real and not a scam. WhatsApp is arguably the most popular social messaging platform out there. Why wasting your time just chatting on the app when you can be making enough money on there to pay your monthly bills. There is no arguing that a lot Nigerians are making a living off social media by creating contents for users to interacts. Run and operate a TV with your WhatsApp account and start making money online. If you don't have WhatsApp on your smartphone, which is highly unlikely, just go to your phone's app store and download now. It takes less than five minutes to download and install WhatsApp on your device.
WhatsApp TV in Nigeria
WhatsApp TV is essentially using your status to entertain your contacts. Your status serves as a television (TV) which you can use to share informative, educating, and engaging contents. WhatsApp TV is not a stand-alone application, it is a feature embedded inside of the original messaging app. As a WhatsApp TV owner, you can earn/make money through advertisement. You get paid by companies to help them promote their brand/product on your WhatsApp status. It is similar to what content creators do on Instagram, Twitter, Facebook and other social media apps.
You charge the company per status post or even negotiate with them for weekly or monthly advertisement. But before you get to this point of advertising, you must have to build a huge following, meaning you must have a lot of contacts on your WhatsApp account.
How to Start a WhatsApp TV on your status
It is not easy to start earning on WhatsApp TV on your status. First things first, you need to have a big amount of contacts who regularly view your status from time to time. As a social media influencer, you can charge up to N2,000 per status ad post which automatically deletes after 24 hours. Now imagine having an ad to post on your status daily, that is N2,000 x 30 days = N60,000. This is not a bad as a side hustle and it doesn't stop you from doing your normal 9-5 job or any regular business.
Choose a Niche – before you start your WhatsApp TV, you'll need to figure out what you'll be engaging your audience with.
Get a Good Smartphone – I can't overemphasize how much you need to have a large audience on your contacts to earn from WhatsApp TV. Having this much contacts means you'll be getting lots of messages and your storage might get filled up fast. So you need a phone with big RAM and ROM size.
Download WhatsApp Business app from Google Play Store or App Store. Create a WhatsApp business account or turn your preexisting WhatsApp account to a business one. This is important as it makes you look official in the eyes of big brands who want to advertise their products.
Choose a name and image for your WhatsApp business account. It should have a "TV" suffix. For example Beauty TV or Royalty TV.
And that's it, your WhatsApp TV account is ready to go.
Aside from sponsored adverts, another way to make money from your WhatsApp TV is through affiliate marketing. Check for the best affiliate product with a high commission in your niche. Promote the product on your status and get a commission once someone buys from your affiliate link. This is all we've for you on WhatsApp TV in Nigeria and how to start a WhatsApp TV on your Status.