The United State Federal Bureau of Investigation (FBI) has arrested Obinwanne Okeke A.k.A Invictus Obi. The Nigerian entrepreneur is a highly celebrated young billionaire by Forbes magazine.
Why Did FBI arrest him?
Okeke is allegedly involved in a conspiracy to commit fraud worth $12 million. This breaking news has reached us from a disclosed affidavit. The affidavit was deposed by a special agent of the FBI under the US Department of Justice.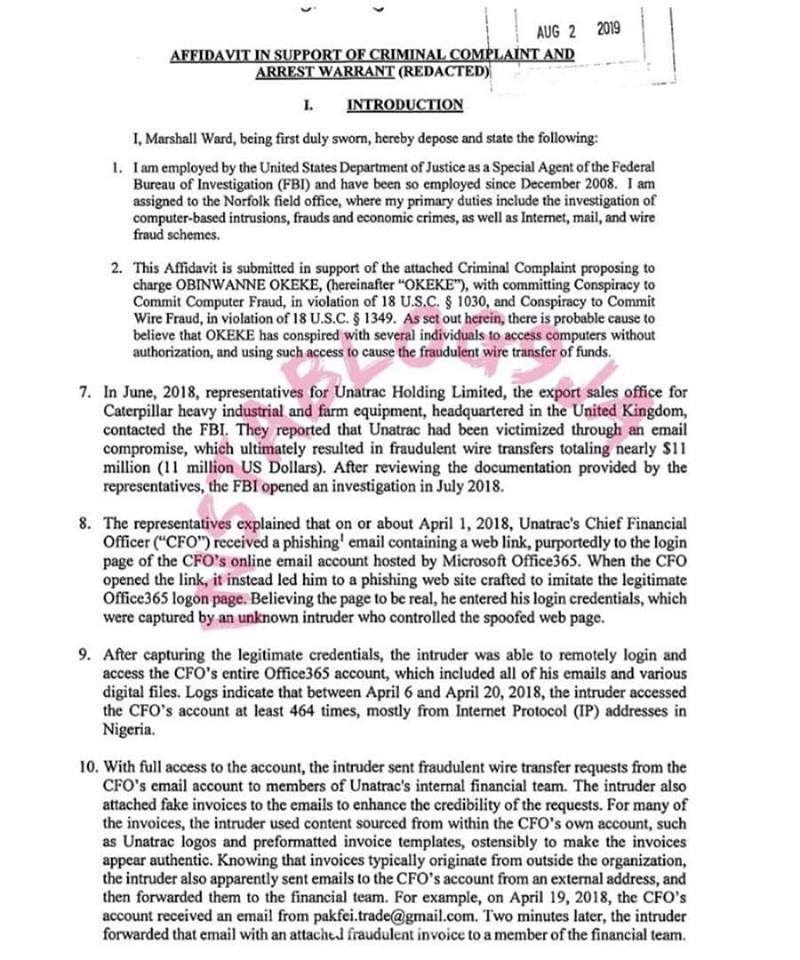 This is shocking news to Nigerians especially to young entrepreneurs who see Obinwanne Okeke as a mentor. Though, it just an arrest and investigations are still ongoing.
The investigation is being carried out based on a complaint that was lodged by representatives of Unatrac Holdings Limited who were victimized in the fraud.
Who is Invictus Obi?
Obinwanne Okeke is the founder of Invictus Group, which operates in three African countries; Nigeria, Zambia and South Africa with business interest in real estate, renewable energy and construction. The 31 years old (born 9 November 1987) in 2016 was named by Forbes magazine as one of the '30 entrepreneurs under 30 to watch'.
He has been nominated and won numerous awards. He was nominated for the All African Business Leaders Award for Young Business Leader (West Africa). The award is arguably one of the most prestigious awards for businessmen/entrepreneurs in Africa.
In 2008, Obinwanne was listed among the 100 Most Influential Young Africans. Last month, he got married and his wife gave birth to their first child.
Obinwanne Okeke was born into a polygamous home in Ukpor village in Anambra state. He is the 17th child in their family and was 16 years old when his father died.
In terms of educational qualification, Obinwanne holds a Bachelors and Master's degree (MA) in International Relations and Counter-Terrorism (cum laude) from Monash University, Australia.
In May 2017, Obinwanne published his first essay for Forbes.com after accepting an offer to become a contributor for the magazine company.