Ayodeji Ibrahim Balogun, popularly known by his stage name – WizKid, is a Nigerian singer and songwriter. WizKid was born on July 16, 1990, and started recording music at the age of 11. His life changed for good in 2009 after he signed a recording deal with Empire Mates Entertainment (E.M.E). His debut album 'Superstar' was released in 2011 with hot singles such as Holla at your boy, Don't Dull, Tease me, and Pakurumo. He released his sophomore albums in 2014 titled 'Ayo' with singles such Jaiye Jaiye, One Question, On Top Your Matter, Joy, Show You the Money, and Bombay. Sadly, the album release leads to the expiration of his contract with E.M.E, and he left to start up his own record label – StarBoy.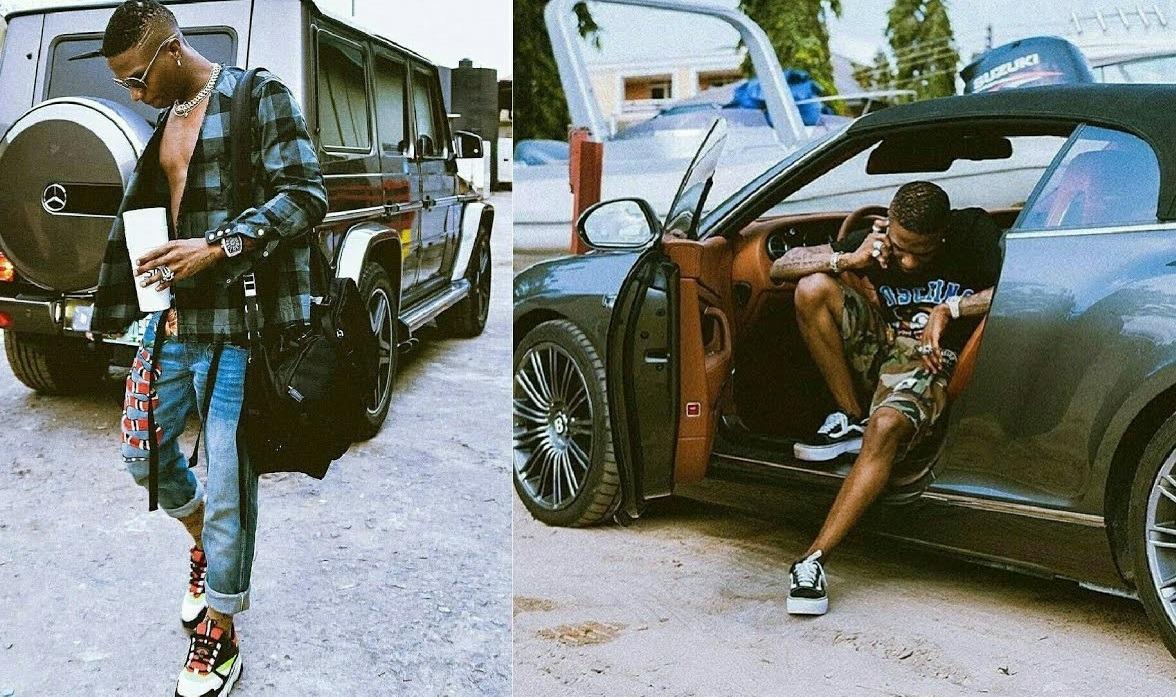 WizKid is a one of the best musician Nigeria and Africa at large has improved in the past two decades. He is well recognised outside the continent. In 2016, he released 'One Dance', a song where he featured Canadian rapper/singer Drake. The song will later hit number one in 15 different countries, including big markets like United States, Canada, United Kingdom and Australia. In 2017, WizKid signed a multi-album deal with an American record label company – RCA records. In 2018, WizKid is rumoured to be in a relationship with fellow Nigerian singer Tiwa Savage. Although, they are both yet to deny or acknowledge these rumours. But the duo has been seen going out on numerous occasions, being all cosy to one another.
What is WizKid Networth?
This has been a very popular question to Nigerians. WizKid being a big artiste that he is, means people want to find out how much he is worth. You can see music lovers debate and argue of how WizKid is the richest artiste in Nigeria and Africa as a whole. Well, we are here to give you the actual Networth of WizKid. This net-worth is according to popular financial firm; Forbes. In early 2019, Forbes released a list of richest musicians in Africa. WizKid has an estimated net-worth of $20 million and he is the 4th richest in Africa.
Who is the richest between WizKid and Davido?
The argument-saga of who is the best, richest, famous and all that between Davido and WizKid is something that will never end as long as both artists are still in their prime. It is a debate that usually springs up at the slightest of chance. On social media, you'll definitely see fans of both artistes going up against each other. Well, to make life easier for those making these daily arguments, we'll compare both musicians network according to the latest release from Forbes. Forbes last article release about the richest musicians in Africa sees Davido with an estimated net-worth $16 million and ranks 5th in Africa. While WizKid ranks 4th with an estimated net worth of $20 million. It's so close, no wonder fans make these arguments.
Does WizKid own a private jet?
WizKid does not own a private jet. But that does not mean he doesn't fly in them. Most artiste, not only in Africa but in the world, rent a private jet for their tours and getting a country to perform. So, WizKid not having one isn't a bad thing. We are not saying he doesn't have the money to buy a private jet, he certainly does have the money, he just hasn't bought it yet.