The Nigerian movie industry, Nollywood, boasts many talented actors, and we are talking about one of them in today's post — here is all you need to know about Yul Edochie biography, career, movies, net worth, and lifestyle.
Yul Edochie is a Nigerian actor from Anambra state Nigeria and the son of Nollywood legend actor Pete Edochie. He was named after famous Russian actor Yul Brynner. The handsome screen character grew up both in Enugu and Lagos as the last of six children.
He joined Nollywood in 2005, starting his acting career alongside some big names in the film industry, such as Clarion Chukwura, Chidi Mokeme, Enebeli Elebuwa, Justus Esiri, etc. Yul Edochie got married when he clocked 22.
He is a graduate of the University of Port Harcourt (UNIPORT), where he studied Dramatic Arts. Let's dive deep into the details about Yul Edochie biography, career, movies, net worth, and lifestyle.
Yul Edochie Biography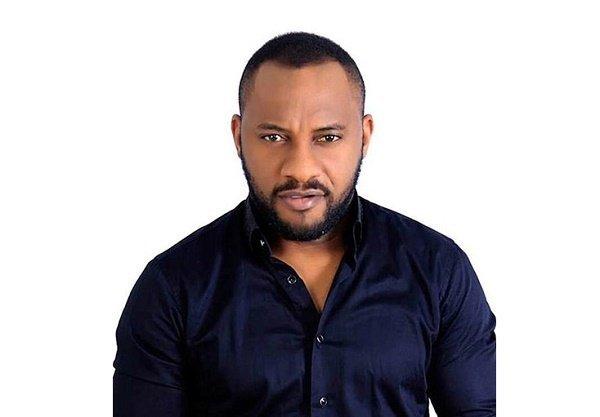 The talented actor was born January 7, 1982, as Yul Chibuike Daniel Edochie to Pete and Josephine Edochie. The inspiration for his name came from popular Russian actor Yul Brynner. He's the last of the six children of legendary actor Pete Edochie. Yul is 37 years old and from Anambra State in South-East, Nigeria.
While Yul has five siblings, little is documented about their life history except for Linc Edochie, his brother, who is also an actor, filmmaker, and producer in Nollywood.
Yul Edochie & his family still continue to follow the acting traditions of Pete Edochie, their father. And it isn't only Yul and Linc that are the family members, who have chosen to toe the same path of the family's acting traditions. Also, they've inculcated the acting culture in their marriage as well as family lineage.
For instance, Yul's aunt, Rita Edochie, is an eminent Nollywood actress, and some of his famous close cousins, Muna Obiekwe and Queen Dinma Edochie, are prominent actors as well.
Between 1984 and 1992, Yul Edochie had his elementary education at Lillians' Day Nursery School as well as Robinson Street Primary School, both in Enugu.
He started his secondary education from 1992 to 1998, and within those 6 years, he attended the following schools: Marist Brothers' Juniorate in Uturu, University Sec. School Enugu, Ecumenical Community Sec. School Enugu, in addition to New Haven Boys Sec. School also in Enugu, respectively.
On completing his secondary education, Yul enrolled in one of Nigeria's most prestigious universities, UNIPORT, where he earned a BA in Theatre Arts.
Yul Edochie Career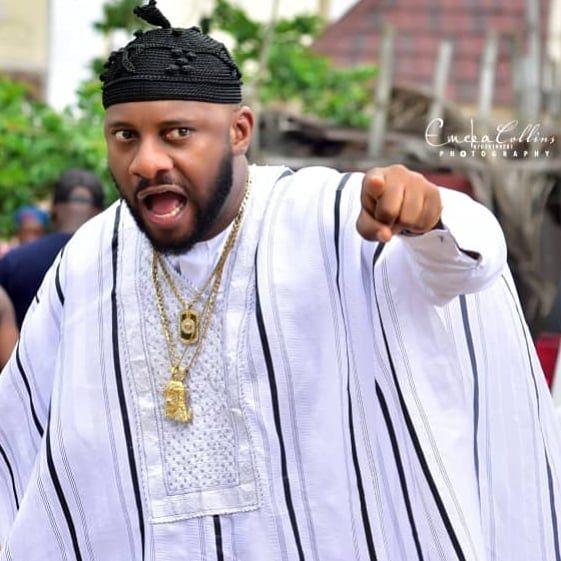 Pete Edochie played the biggest influence on the life of young Yul Edochie as he grew up nurtured with a love for art and all things related to it. Yul joined the Nigerian movie industry in 2005, starting his acting career alongside other big names in Nollywood, including Chidi Mokeme, Enebeli Elebuwa, Clarion Chukwura, and Justus Esiri.
That year, he appeared in The Exquires as his first movie, playing alongside the Late Justus Esiri & Enebeli Elebuwa. That film was directed by Kabat Esosa Egbon.
From that point, he strived to establish a successful career in the industry, always struggling to grow out of his father's shadows.
He kept struggling until he had his big break in 2007, after starring in Wind Of Glory, alongside Genevieve Nnaji and Desmond Elliot. The film was directed by Tchidi Chikere.
In 2015, he launched a movie academy in Lagos in a bid to groom more professional actors that will produce good quality movies as he believed Nigeria had a dearth of actors exhibiting such prowess.
Yul's academy was established for training the next generation of Nollywood actors and providing young talents with an opportunity to flaunt their skills.
Apart from acting, Yul Edochie is also into politics. On July 14, 2017, he announced his intention to contest as a governor of Anambra State. The declaration came shortly after the "Not Too Young to Run" bill got passed by the then Bukola Saraki-led Nigerian Senate.
On August 22, 2017, he got the nomination form under the Democratic People's Congress (DPC). Fortunately for him, he became the party's gubernatorial candidate. However, he lost in the general election.
Later, on July 6, 2018, Yul became appointed by Gov. Willie Obiano, Governor of Anambra State, as Senior Special Adviser on creative and entertainment media.
Yul Edochie Movies and Awards
Yul Edochie isn't only famous for the movies he's featured in but also for the roles he played in many series aired on Nigerian TV stations. He had his most memorable roles in the series, The Palace, Tinsel, and Royal Castle.
He's appeared in more than 250 Nollywood movies, including The King and the Princess, Wisdom of the King, Head of a Prince, Save My King, Gaza Treasure, Royal Challenge, My Loving Heart, The Lamb, Innocent Man, Two Can Play The Game, and several others.
Over his 15-year career, Yul Edochie has won a number of awards; here are some of them:
Best Actor of the Year, City People Entertainment Awards
Best Actor, Afrifimo Awards
Best Lead Male, Nollywood Movies Awards
Best New Actor Of The Year, City People Entertainment Awards
Best Actor in A Supporting Role, Nollywood Movies Awards
Yul Edochie Net Worth
According to a number of sources online, Yul's net worth is estimated to be $1.85 million. On July 7, 2019, he became a brand ambassador for Citizen Journalists Network, a non-governmental organization (NGO).
Yul Edochie Lifestyle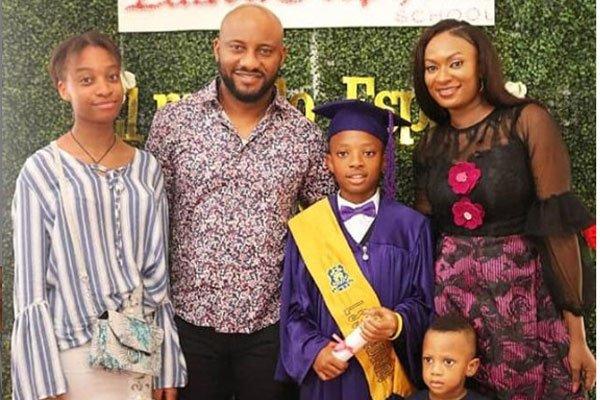 The talented actor tied the nuptial knots with May Aligwe when he was only 22, and the wedding ceremony was held in 2004. The couple is blessed with three children — two sons and one daughter, who is named Dani Edochie.
Mrs. May Edochie, Yul's wife, seems to loathe attention from the media's paparazzi a lot of times, and she isn't in the show business.
She rather prefers to spend most of her time taking care of the children, attending to her businesses, and focusing on her career, which is in computer engineering.
Yul Edochie is a highly motivated and passionate actor, who has won many fans for himself with charm and acting prowess. A man of the people, here are some of his quotes:
"For you to achieve you MUST respect those who have achieved before you."
"The moment you find yourself discussing people you are already failing; you are losing valuable time. Discuss ideas, discuss ways to promote your business/your talent, discuss your future, how to better your environment."
"I always thought our problem was our leaders until I joined politics and realized the people are also a big part of the problem."
"…The power to change your life lies in your hands."
"We have 24hrs in a day. No matter how busy you are, devote at least 1hr to God in prayers. I recommend you do it before you start your day's hustle."
"Life can end in a second. The money, the cars, the mansions, the fame, the good life, all vanity. Be close to God. God is everything."
"If you are good at something, never do it for free."
"Rough times only come to test you. Rough times don't last, but tough people do."
"One of my success tips: I mind my business."
The actor cum politician shuns crime and every form of illegality even as he urged Nigerian youths to eschew all forms of crime and "hustle" lawfully. He made the disclosure earlier this month on his Twitter page, advising the youths not to allow their tough financial situations to push them into getting involved in crime.
"No matter how broke you are don't do the crime, youths pls do not do crime. Find a legitimate hustle, however small it is, stick to it. There is no excuse for crime," he said.
The Nigerian actor, who clocked 37 on January 7, expressed his reservations concerning the notion of people spending lavishly on organizing a burial ceremony.
Advising that people need to try to appreciate one another while still alive, he said: "I don't understand the concept of spending so much money on burials. Total waste to me! A person's life should be celebrated when he or she is alive to join in the celebration, not in death. Someone once asked me for a loan of some millions to use & bury his father. I was speechless."
Wrapping up this post on Yul Edochie biography, career, movies, net worth, and lifestyle, it is worthy of note that this actor has made notable contributions to the Nigerian movie industry since he began his career in 2005.