The Spanish striker, Alvaro Morata was born on 23 October 1992 in Madrid, Spain to the family of Alfonso Morata (his father) and Susana Morata (his mother). He is the last child and only son of his parent. As a baby, he chased after football, and this came to the notice of his parents.
Before long his skills at that tender age sparked interest in two of Spain's finest clubs, Atletico Madrid and Real Madrid. He watched and supported their games grew fond of them and was a frequent visitor to their stadium. By age 3, his father enrolled him into the Real Madrid Academy.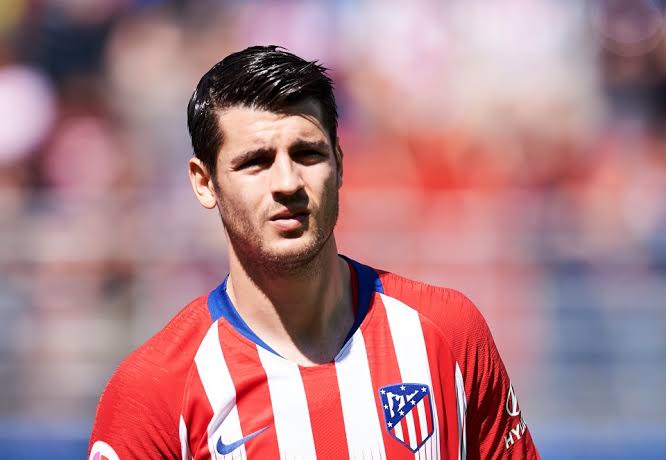 They selected Alvaro to mascot in most of Real Madrid's games, and his passions made him build personal relationships with most of Real Madrid's star players. Staying under their influence, Morata learned a lot and kept learning until he was 13 when he tested the Atletico shirt for two years before moving to Real Madrid C.
Read more: P-square Biography
Alvaro Morata Family
Although Morata's parents loved football, they were most concerned about their son's education. Alvaro would most times forget his school books but wouldn't forget to carry his football in this bag to either watch a game or train. His parents wanted him to study Medicine and Surgery and make better grades to have a fulfilling future aside football. Young Morata was at a point grounded to focus on school, but he wasn't doing any better. His absence from training made Real Madrid call his dad to know what is happening, but his dad was more concerned about his education.
While his parents denied Morata football because of his education, he found another interest in the game of tennis. He played tennis when he wasn't studying; he loved it and grew into it. After a while, Morata's grades improved and his tennis, and then he went back to football. He plays lawn tennis now for fun and also football as his profession.
Alvaro Morata Football Career – Alvaro Morata Atletico Madrid
Alvaro Morata, a professional footballer, a striker for his club, Atletico Madrid and national team Spain. He started at Atletico Madrid, moved and played for Getafe before playing for Real Madrid C as a youngster. In July 2010 he won two youth titles, scored 34 goals and was promoted to Real Madrid Castilla. During the period of his Castilla, Morata scored five goals in four appearances. People witnessed his potential when on 12 December 2010, he made a debut in Real's first team when he came as a substitute for Angel di Maria. Two days later he had his first appearance in Coppa del Rey.
Morata scored his first hat trick in a 7-1 victory against Deportivo de La Coruña B on the February 13th, 2011 and scored his first champions league goal March 18th, 2014 against Schalke 04 to make Real Madrid win 3-1 at Santiago Bernabéu.
Morata's transfer to Juventus was announced July 19th, 2014 with a transfer fee of €20 million and a five-year deal giving Madrid an option to repurchase him. His first goal came in as a header, leading Juventus to a 3-0 victory at Atalanta.y
Morata returned to Real Madrid with a transfer fee of €30 million. He made his first competitive appearance on 9th August with a 3-2 win over Spanish team Sevilla. On August 27, he scored his first goal against Celta in a 2-1 home win. He successfully led Real Madrid to win the champions league for the second year, scoring three goals in nine appearances.
He was signed to Chelsea 19th, July 2017 for €60 million. He appeared first in the premier league 12th, August 2017 where he scored his first goal. Morata had his first hat trick September 23rd against Stoke city making him the 17th Chelsea player to have a hat trick in the premier league.
Morata had an 18-month deal on January 27th, 2019 on returning to Atletico Madrid, scoring his first goal February 24 in a 2-0 home win against Villarreal.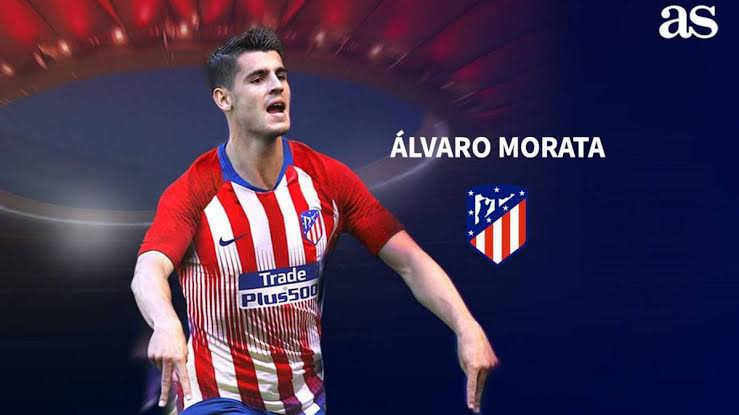 INTERNATIONAL CAREER:
Morata's international career started with the Spain U17 team when he was selected to play in the 2009 U-17 world cup in Nigeria. Featuring in four matches and scoring two goals, he led Spain in finishing third. Later he helped Spain U19 finish second place behind Japan in the Japan international tournament.
He made his way with the U-21 at the 2013 European Championship in Israel leading Spain win the tournament and finishing as the competition top scorer.
November 2014 he joined the senior team having his first competition in the UEFA Euro 2016 qualifiers scoring his first international goal against Ukraine, the only goal that helped Spain win the match.
Alvaro Morata wife – Alice Campello
Alice Campello, a stunning beauty, was born 5 March 1995 to the family of Maria Campello and Andrea Campello in Venice Italy. Alice Campello is a renowned Italian model and fashion designer. In 2015 she launched her brand of handbag collection called Avril. This collection has been very successful over the years.
In 2016, they made their relationship public. Through the announcement, the couple stated that they had first met in Italy while Morata was playing for Juventus. On the 10th of December, 2016, Morata engaged his girlfriend at a show he had organized. By 17th of June, 2017, the following year, they tied the wedding knot. To crown it all, the couple welcomed their first set of twins, Leonardo and Alessandro, on the 29th of July, 2018.
Alvaro Morata Networth
According to estimates, Alvaro Morata has a net worth of $10 million in 2017.