Azman Air Services Limited is a domestic airline in Nigeria. The airline company is based in Kano and was established in 2010.
The main base of Azman Air is located at Mallam Aminu Kano International Airport, Kano. Services offered by the airline include good customer relations, world-class aviation, effective online services and operational competence regarding punctuality and safety. In this article, we'll be looking into the airline booking, flight schedule and price.
How to Book on Azman Air Ticket?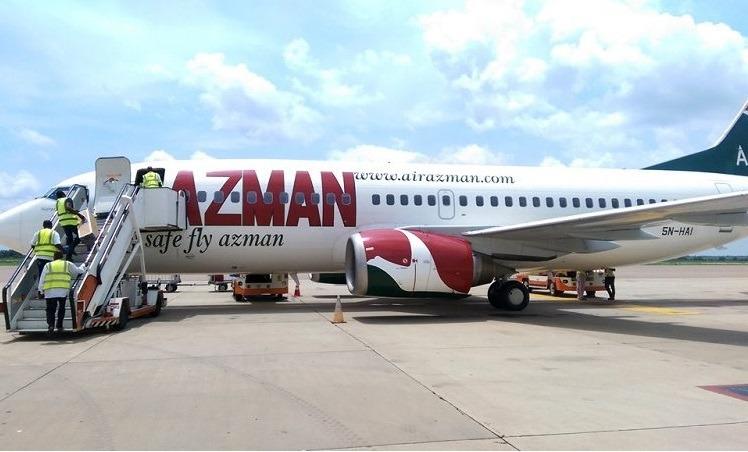 Below is how you can book Azman Air ticket online
Go to https://www.airazman.com
Scroll down to the "Book a Flight" section.
Select the destination you're travelling from.
Select the destination you're going to.
Choose either "Return" or "One-Way"
Select your departure rate and return date if you choose 'Return'.
Select how many adults, children and infants are travelling.
Input an EVoucher if you have any.
Click on 'Continue'
At the end of your booking, you should receive a booking confirmation with booking number by email.
Flight Schedule of Azman Air
Kano to Abuja
Lagos to Abuja
Kebbi to Abuja
Maiduguri to Abuja
Abuja to Kebbi
Lagos to Kebbi
Lagos to Kaduna
Abuja to Kano
Lagos to Kano
Kano to Lagos
Abuja to Lagos
Kaduna to Lagos
Kebbi to Lagos
Maiduguri to Lagos
Abuja to Maiduguri
Lagos to Maiduguri
Destinations of Azman Air Services Limited
Kano – Mallam Aminu Kano International Airport Hub
Abuja – Nnamdi Azikiwe International Airport
Lagos – Murtala Muhammed International Airport
Kaduna – Kaduna International Airport
Yola – Yola Airport
Maiduguri – Maiduguri International Airport
Birnin Kebbi – Sir Ahmadu Bello International Airport
Port Harcourt – Port Harcourt International Airport
How to check-in online with Azman Air
To check-in online with Azman Air ticket follow the steps below
Go to https://www.airazman.com
Scroll to "Manage Booking/Check-in
Input your surname
Input your booking reference
Not only can you check-in online, but you can also manage your bookings.
Azman Air Ticket Refund Policy
Below is the ticket refund policy of the airline. Please read it carefully;
Tickets are nonrefundable unless the flight is cancelled by the carrier. Applications for refunds must be made online or at any of our sales outlets or Airport Stations.
Passenger claiming cash refund during flight cancellation must provide a valid Identification card; letter of authorization is required for third party request along with means of identification.
We reserve the right to make a refund in the same manner and the same currency used to pay for the Ticket. For the avoidance of doubt if payment has been made using mobile money, then the refund will be administered as a mobile payment in the same currency that was originally transacted.
Refunds for credit/debit card purchases will be made only to the credit/debit card account used to purchase the ticket and may take up to four (4) weeks before appearing on the card statement.
Revalidation/date change fees are not refundable in the advent of flight cancellation.
Who owns Azman Air?
The President/Owner of Azman Air Services Limited is Abdulmunaf Yunusa Sarina. While the Managing Director is Faisal Abdulmunaf.
How to Contact Azman Air
Email: info@airazman.com
Tel: 09099800600 or 09029800600
Facebook: @AzmanAir
Instagram: @AirAzman